Convocation Highlights Global Recycling Innovation
Proponent of collecting and refurbishing electronic waste to deliver weekly convocation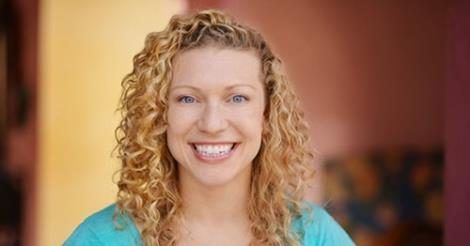 Becky Morrison, a proponent of collecting and refurbishing electronic waste and converting it into usable instruments around the globe, will present Carleton College's weekly convocation on Friday, April 10th from 10:50 to 11:50 a.m. in the Skinner Memorial Chapel.
Entitled " Revolutionary Ideas: How to Achieve the Impossible," Morrison's presentation is free and open to the public. Carleton convocations are also recorded and archived online at go.carleton.edu/convo.
Morrison is the founder of Globetops, an online community that is redefining recycling and presenting creative ways to deal with our waste. Approximately 220 million tons of used computers and other tech hardware is thrown away in the United States every year. Half of those computers are in good working condition, meaning that 110 million tons of useful computer hardware is wasted. Under Morrison's leadership, Globetops attempts to put those working computers into the hands of people who need them, instead of a landfill. Morrison's goal is to provide people across the globe an opportunity for connection, exploration, and empowerment of their ideas. Globetop collects and refurbishes electronic waste, converting it into usable instruments of world change.
Globetops is not your traditional donation-based charity. It is a network of people providing for other people and being provided for, and serves as an exploration of the human desire for connection and a harmony of resources. Globetop is dissolving the divide between giver and receiver, and establishing a model of redistribution that will potentially have a tremendous impact on the future of our planet. Morrison and Globetop are simultaneously demonstrating that in this era of global connectedness, having relationships with people from around the world is easier than ever, as is creating social change. For more information on Globetop and what they are currently doing, visit their website at www.globetops.com.
Morrison stresses that one does not have to give up their career nor hobbies to start a nonprofit. Morrison is a full-time producer and a professional West African dancer, but doesn't believe that time will limit her ability to run her project. She is adamant in her goal to bring laptops and computers to those who need them across the world.
For more information, including disability accommodations, call (507) 222-4308. The Skinner Memorial Chapel is located at the corner of College and First Streets in Northfield.