Comps Insider: Yicheng Shen's 'Justified Cause?'
Shen explores international relations in his political science comps project.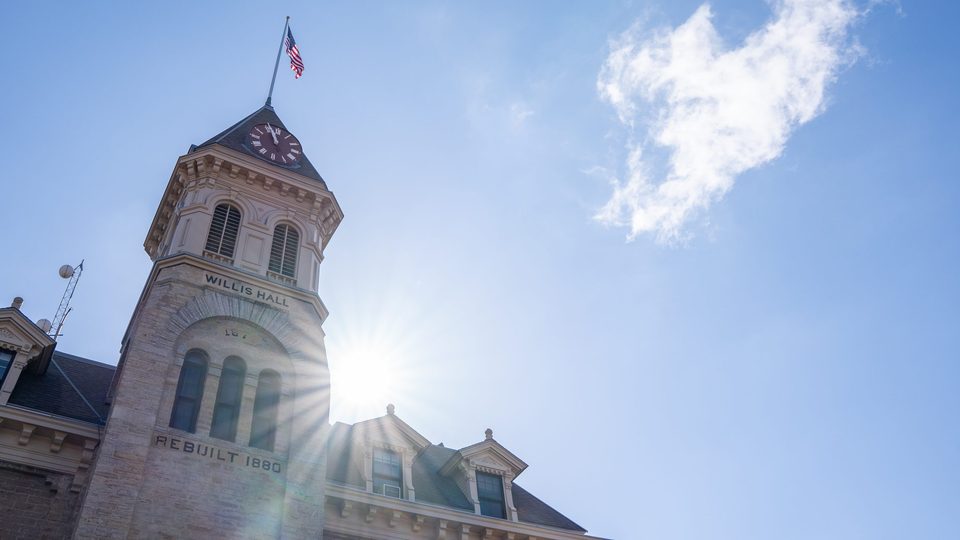 Most Carleton comps projects are grounded in a single discipline. However, interdisciplinary work remains central to a liberal arts model of education, and when double political science/international relations and statistics major Yicheng Shen '22 set out to explore a topic as broad and multifaceted as international relations, he found himself drawing from both areas of expertise.
Shen knew as a first-year that he would pursue a double major, though he recognizes that studying two subjects at once can be "busy and hard."
"You have to do two comps [and] finish all the major requirements in four years," he says. "Sometimes your professors and friends won't recommend that you do a double major."
After an enlightening experience taking Introduction to International Relations during his first winter term, however, Shen's mind was made up.
"I'm really interested in both fields," Shen says, "and want to do more research in both… You get to know a lot of people from your field and do a lot of interesting research" as a double major.
The political science major contains several specified subfields, one of which was international relations—starting with the class of 2024, international relations has been incorporated into the main political science major requirements and is no longer an optional track. As a junior, Shen took a 300-level seminar within the international relations track focusing on policy analysis. He recalls reading a paper which stated that "the true motive behind U.S. foreign interventions and aid" was the advancement of human rights.
"I was not totally buying that argument," Shen says. "It's not necessarily true about everything… I'm more curious about… the outcomes of so much money and human cost over the decades."
Thus, Shen set out to analyze the extent to which decades of U.S. intervention abroad have precipitated increases in human rights. He methodically shaped his research around individual countries: "I set some goals every week—for example, the first week I'm going to look at Syria; the next week, I'm going to look at Afghanistan; and then maybe one or two weeks of making everything coherent."

The first roadblock Shen encountered was the structure of the comps itself.
"You really have a lot of freedom about… choosing the way you want to proceed with your research," Shen says. "You ask yourself, 'What should I do next about exploring this topic?' The other professors can be really helpful in pointing out some directions… But after all, it is still your own topic—you have to decide."
Shen decided to approach his question through a data-based lens. Drawing on data from U.S. aid budgets, deployment records, human development indexes and more, he constructed linear regressions to model relationships between U.S. aid and human rights.
Initially, the statistical models yielded promising results. Shen discovered a positive association between economic aid and human rights but a negative association between military aid and human rights. In his words, this means that "military aid is instigating conflicts… whereas economic aid can promote reconstruction, social developments and economic reforms, which are all helpful factors."
Yet datasets alone could not fully portray each country's complex reality.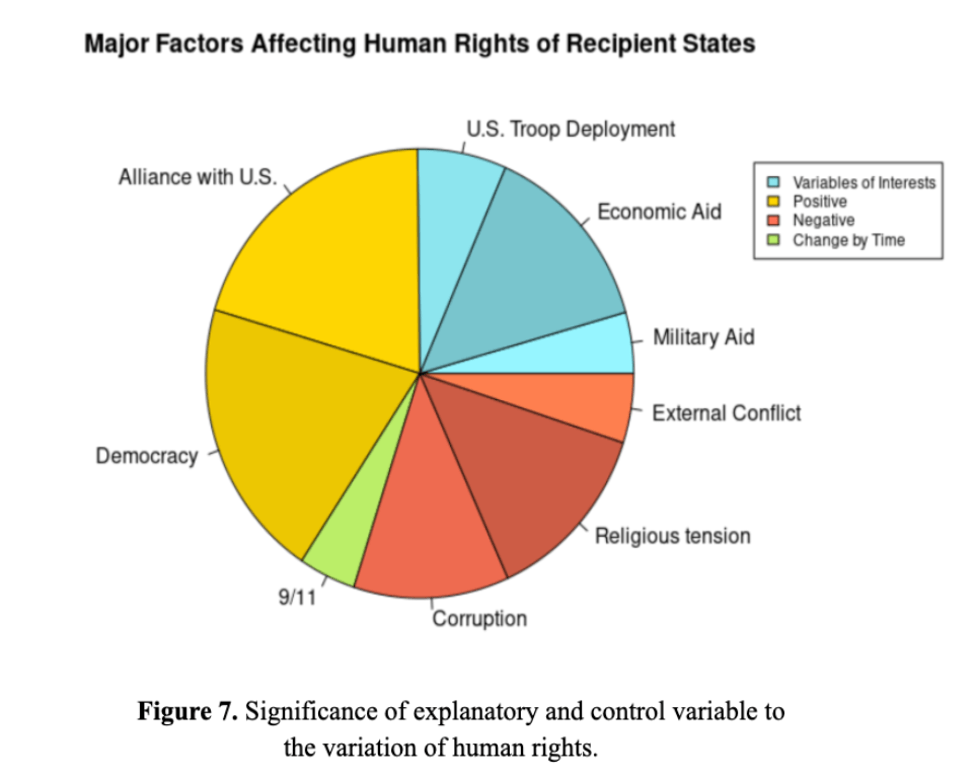 "Human rights is a very broad topic," he explains. "It's very hard to make it a quantitative [numeric] variable." Furthermore, "if you use one single number to describe a country's human rights, you are going to miss something important."
Shen turned to qualitative research. Approaching each country as a "case study," he included region-specific issues such as ethnic and religious conflicts. This new method of research "point[ed] to some new directions," such as local factors like corruption and governmental power plays that evade broad analysis but can nonetheless dramatically impact human rights.
"My case studies improved those limitations [of quantitative data]," Shen says. "Greg [Marfleet, political science professor], pointed out that it is really wonderful to use quantitative and qualitative methods to approach the same topics. They can sort of compensate for each other."
So: Does U.S. foreign intervention, in fact, advance human rights?
"The answer is, it can help," concludes Shen, "but there's a big 'if'."
According to his model, sending troops to a country in the midst of a crisis can provide massive relief. But "if you deploy your troops for more than a year—two years, three years, five years—the marginal benefits of adding more troops and aid quickly dissipates," he says. "You have to keep adding more troops into the region," which ultimately exacerbates local conflicts.
"[The model] is not saying that we should not do any foreign intervention or aid in the future," Shen clarifies, "but it's definitely a cautionary tale."
The multiple research mediums at work in this project underscore the importance of interdisciplinary learning.
"Before this project, I was sort of a data-oriented researcher," Shen says. "As a stats major, I tend to put a lot of trust in the quantitative results. But this project really taught me that you have to look at things from multiple perspectives… Data cannot always tell you a very comprehensive story."
Following his graduation on June 11, Shen will begin graduate school at Duke University with the ultimate goal of conducting academic research.
"In recent years, we are seeing more scholars trying to combine both [social science and quantitative] fields into a more coherent structure… I'm really glad to be a part of that," Shen says.
He thanks his advisor; Greg Marfleet, director of public policy and Dorothy H. and Edward C. Congdon professor of political science; and Sean Leahy, reference and instruction librarian for social sciences, for their help with the project.