Class of 2020 together again
The 2020 Celebration during Aug. 11-14 gave the class an opportunity to finally reconnect after their senior spring term and commencement were made virtual due to COVID-19.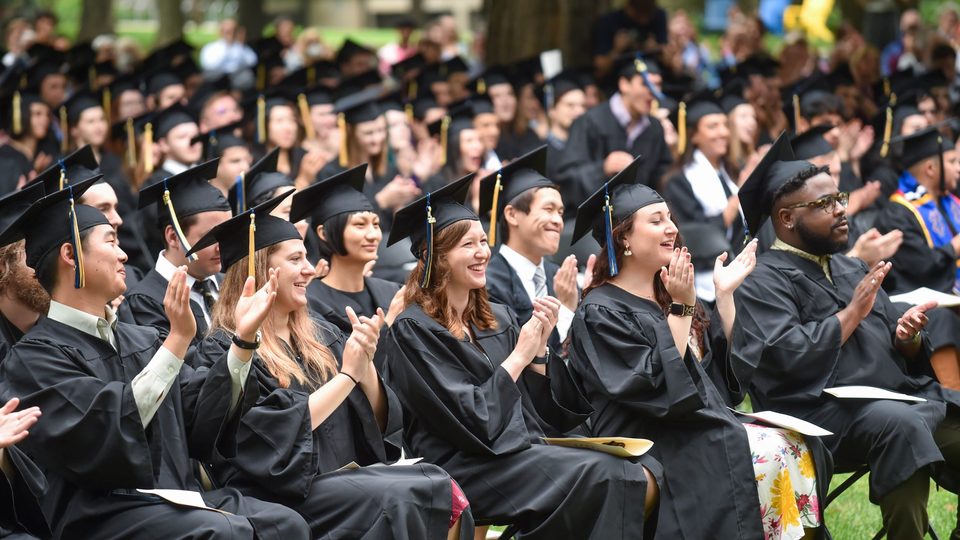 Carleton's class of 2020 returned to campus Aug. 11-14 to participate in a long-awaited in-person commencement celebration along with a collection of previously missed events from their interrupted spring term. The celebration was an incredible success, with over 75% of the class returning for the weekend and over 1,000 guests attending Sunday's celebration ceremony.
Speakers for the weekend included President Alison Byerly; President Emeritus Steven Poskanzer, who was president when the class of 2020 attended Carleton; Anesu Masakura '20, who served as president for the Carleton Student Association (CSA) Senate as a student; and John Mullan '20, who served as treasurer for the CSA Senate as a student.
For transcripts of the speeches and an archived live-stream of the celebration ceremony, visit the 2020 Celebration commencement website. For more photos, visit the summer celebration section of the class of 2020 website.