Class of 2020 returns to campus for summer celebration
The event, which will include an in-person commencement celebration, takes place Aug. 11-14.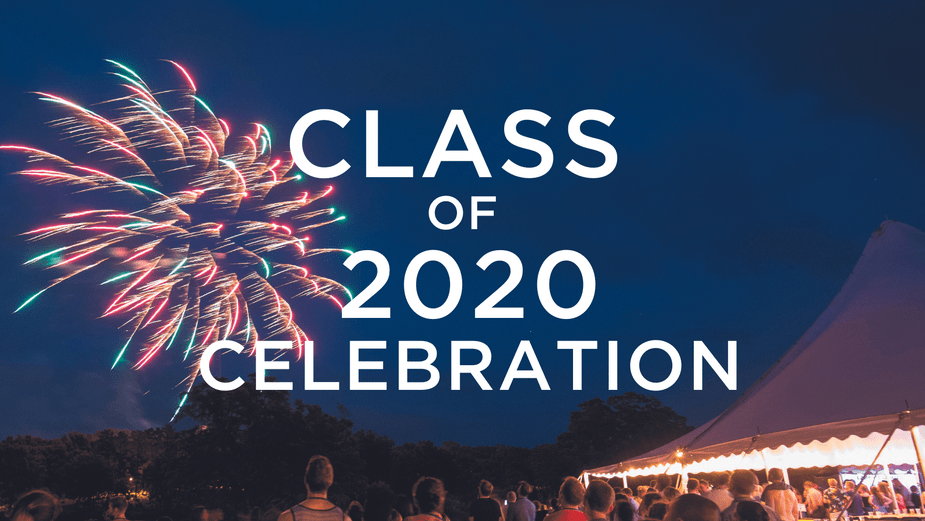 More than 400 alumni from Carleton's class of 2020—over 75% of the class—are registered to return to campus this summer to participate in a weekend celebration. During Aug. 11-14, the college will host a long-awaited in-person commencement celebration as well as a collection of hallmark events from the senior spring that went virtual.
As a 2020 alum, a member of the celebration planning committee and now a Carleton staff member, I am beyond thrilled that this is happening. There will be condensed versions of Rotblatt, Spring Concert and Farmstock, along with our Senior Banquet, Last Chance Dance, a classic Hill of Three Oaks bonfire, a faculty and staff reception and a reception at Dacie Moses' House—with long-time Dacie's coordinator Julia Uleberg Swanson even coming out of retirement to host for us. And on Sunday, we will finally get to walk across the Bald Spot stage.
I sat down with three fellow celebration committee members to talk about the event we've been planning for nearly a full year now. The first topic, of course, was what we're most excited about.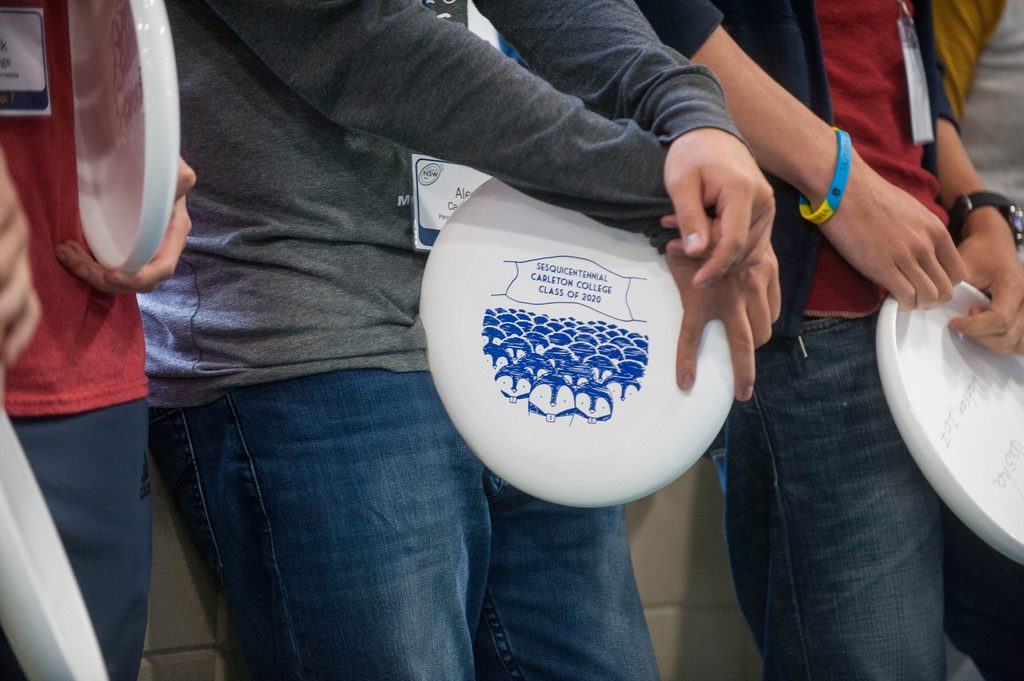 "I'm looking forward to reclaiming the sense of fun that characterized my pre-COVID Carleton experience," said Julia Braulick '20, who is starting graduate school for physical therapy at Mayo Clinic in the fall. "Having everyone together again for a sort of extra Reunion will now be my most recent Carleton experience, instead of the stressful remote spring term of 2020."
Ana Knighten '20, who is starting graduate school for clinical counseling at University of Minnesota Duluth in the fall, added, "I'm looking forward to having all my college friends in one place again and seeing people I haven't had a chance to meet up with in the last two years."
It's especially exciting that so many people are returning for the weekend. Shalin Carranza '20, who works for Carleton as an alumni relations associate, wasn't surprised when she heard the numbers.
"Given that I work in alumni relations, it's not unexpected," she said. "Also, there's been a big effort to make sure that nobody felt like the reason holding them back from coming was financial. A good chunk of people would not have been able to make it without assistance, but since we could buy many people's plane tickets or reimburse them, that's really gotten the dominoes falling. Once you hear that six of your friends are going, it's very different than hearing, 'Oh, only two of my friends will be there, so I'll just catch up with them later.'"
Seeing the list of who's coming grow and grow since we opened registration in May has been heartwarming. It's reassuring to know that after everything, our class still wants this chance to celebrate in person.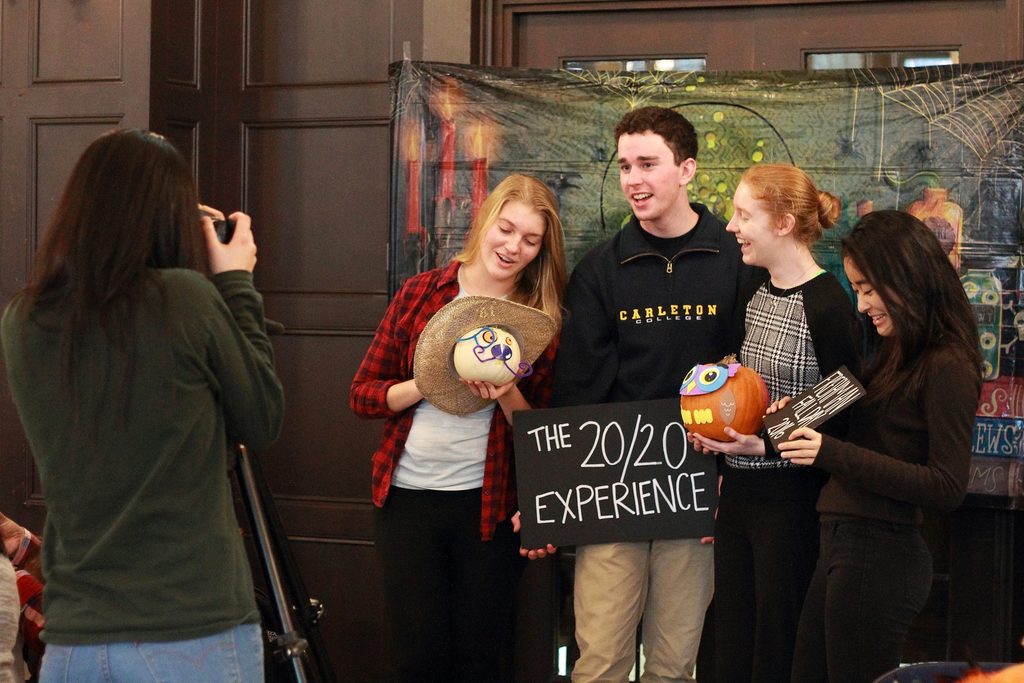 After the college sent out a survey to the class asking us what we wanted our celebration to look like—which had an excellent open and response rate—alumni relations reached out again asking for volunteers to be on the planning committee. We met once a month starting in the fall of 2021 and people could come and go as their schedule allowed. I loved working with everyone as we thought about which events to prioritize and how to put our ideas into practice.
"The best part [of the planning process] has definitely been figuring out what I'm excited to see and do with my friends," Shalin said. "The hardest part has been trying to figure out what other people would like, because it's difficult to step out of your own bubble… It's been a really fun, nostalgic process that has also had to flex a lot. Finding how to translate iconic events into smaller versions, like Rotblatt in an afternoon instead of a full day has been cool, but a lot of work."
A major reason why we've been able to do that work has been Corey Johnson, program director for young alumni philanthropy and engagement at Carleton.
"[Corey is] fantastic, amazing, incredible," Shalin said. "She not only actually listens to our ideas; she's also been instrumental in the process of turning those amorphous ideas into something real. She's also been so great about actively engaging our class in ways we didn't necessarily realize, like finding how we could be involved in outreach or the events themselves. For example, it would have been easy for her to just book freelance DJs, but instead, she's gone above and beyond to find people in our class who can and want to perform for Sproncert and Last Chance Dance. Also, having a consistent staff member work with us has been game changing. This would not have happened with anyone else at the helm, because we would have had either too little interest from our class or too few people stepping up to plan. She's been fundamental in keeping everything moving forward."
As the committee's mentor of sorts, Corey provided real solutions to our issues and genuinely cared about our opinions—and we had a lot of them. She helped us perfect every single event detail, from commissioning high-quality commemorative mugs and Rotblatt shirts for everyone in the class to inviting Stevie P to take time off from his sabbatical to attend our commencement celebration and hand out our "diplomas," which will actually be Friday Flowers.
It's now been over two years since we received our real diplomas, but there's a silver lining to that distance; it's given us time to grow.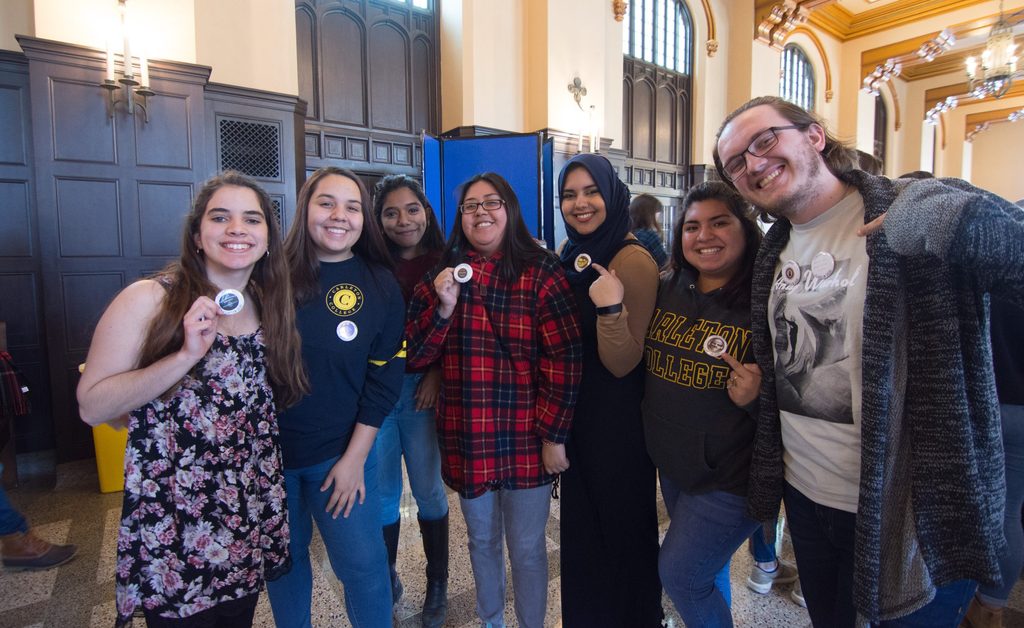 "It feels strange to be celebrating graduation two years after graduating," Ana said. "I'm in a very different place. I have a much clearer vision of my career path and life goals now, though, which I think will help me enjoy this event more than I would have last year or even two years ago."
Julia agreed and added that she's looking at this from a forward-thinking perspective.
"This celebration is now a wonderful way for me to transition into an active and connected alum," she said. "If the celebration had happened earlier, it might have made me sad, since I enjoyed Carleton so much but didn't yet have a solid plan for my life post-Carleton. Now, however, I'm about to enter my dream grad school and I can truly enjoy reuniting with Carleton friends as well as looking forward to a new chapter."
"It's like time has passed both terribly fast and terribly slow," Shalin added. "It doesn't feel like it's been this long, but we've also all been through so much. Some people have gotten married or moved to different countries and then moved right back. We left campus and ended up different people than we thought we'd ever be. It's hard to grasp that reality, but I feel like we've finally gotten to the point where we've handled some of the brand-newness to being college graduates, so this is a good excuse to see each other in our slightly older adult forms compared to who we were when we left Carleton."
In addition to seeing how we've all grown, the long wait for this moment will allow us to finally get some closure. We missed out on a lot of last farewells, to people and to campus, but the 2020 celebration provides a unique opportunity to stop being alumni for a bit and be students again for a weekend. We can just have fun, relax and say a nice, actual goodbye to campus and our classmates during a beautiful Northfield weekend—or, goodbye until we're back for our 5th Reunion in 2025, of course.
See you tomorrow, 2020!
---
Erica Helgerud '20 is the news and social media manager for Carleton College and served on the 2020 Celebration planning committee.