Chosy '18 earns Goldwater Scholarship
Junior chemistry major is one of only 240 undergraduates nationwide to earn the $7,500 award. She's planning to earn a Ph.D. in polymer chemistry.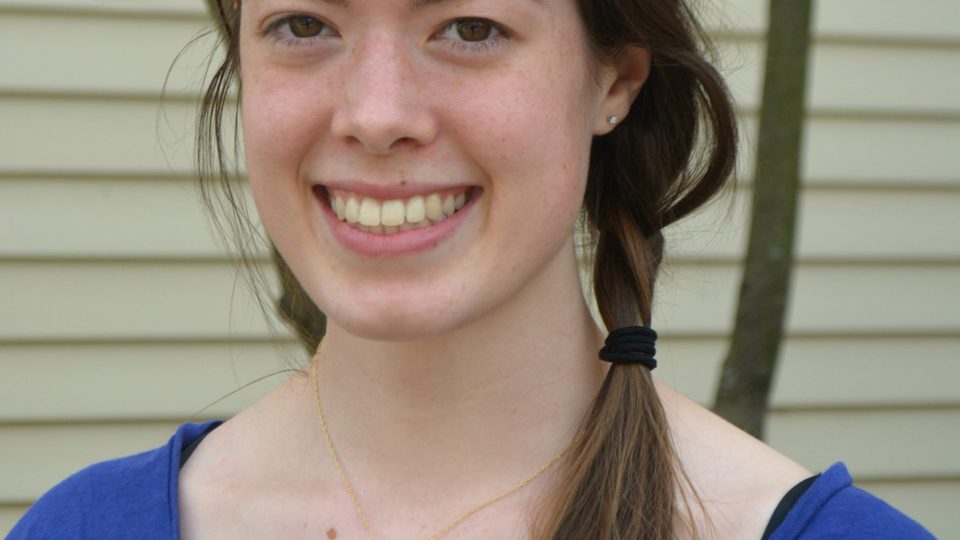 [[id="1562767″ width="250″ float="left" caption="Madeline Chosy '18"]]
Northfield, Minn.—Madeline Chosy '18 (Madison, Wis.) has earned a Barry Goldwater Scholarship.
A chemistry major, Chosy was one of 240 undergraduate sophomores or juniors to win the award. Selections were based on academic merit from a field of 1,286 natural sciences, mathematics, and engineering students nominated by the campus representatives from among 2,000 colleges and universities nationwide.
"I'm honored that I was selected, and extremely grateful that I've had such amazing role models and mentors during my time at Carleton," she said. "In particular, my work with [associate professor of physics] Marty Baylor has been really important in shaping how I think about my goals post-graduation." She plans on getting a Ph.D. in polymer chemistry, with an eye towards conducting research in photopolymer chemistry while teaching at the university level or working in industry.
The one and two year scholarships will cover the cost of tuition, fees, books, and room and board up to a maximum of $7,500 per year.
Goldwater Scholars have very impressive academic qualifications that have garnered the attention of prestigious post-graduate fellowship programs. Recent Goldwater Scholars have been awarded 89 Rhodes Scholarships, 127 Marshall Awards, 145 Churchill Scholarships, 96 Hertz Fellowships and numerous other distinguished awards like the National Science Foundation Graduate Research Fellowships.
The Goldwater Foundation is a federally endowed agency established by Public Law 99-661 on November 14, 1986. The Scholarship Program honoring Senator Barry Goldwater was designed to foster and encourage outstanding students to pursue careers in the fields of mathematics, the natural sciences, and engineering. The Goldwater Scholarship is the premier undergraduate award of its type in these fields.
Since its first award in 1989, the Foundation has bestowed 7,921 scholarships worth approximately $63 million.