Center for Community and Civic Engagement establishes new endowed fund for experiential learning
The Eric '66 and Mimi '66 Carlson Endowed Fund for Community and Civic Engagement will support experiential learning opportunities for students participating in community initiatives.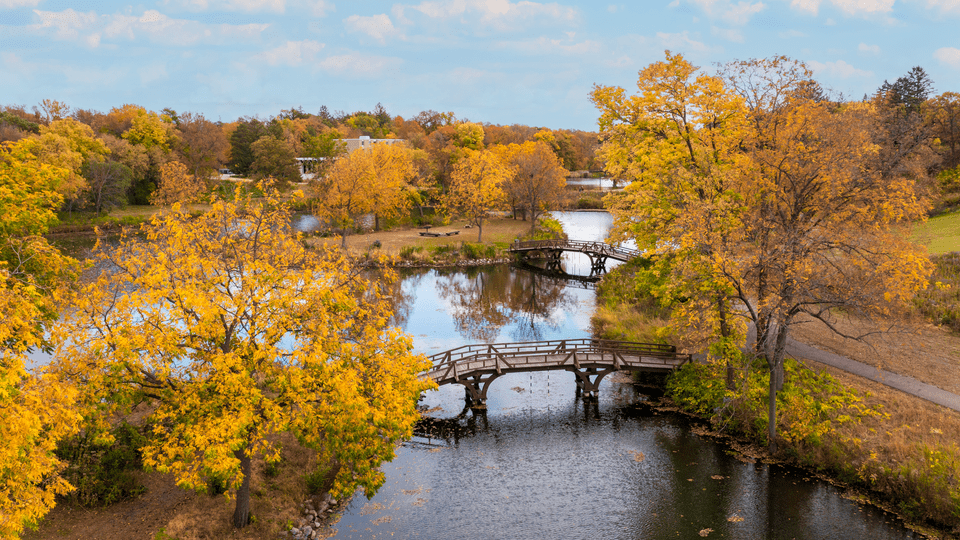 Carleton's Center for Community and Civic Engagement (CCCE) has established a new endowed fund, named the Eric '66 and Mimi '66 Carlson Endowed Fund for Community and Civic Engagement. Intended to support experiential learning opportunities for students participating in community initiatives through the CCCE, the fund was created through a gift from Eric and Marilyn "Mimi" Carlson, both class of '66 and parents of a '97 Carleton graduate, who have been generous and enthusiastic supporters of Carleton for many years.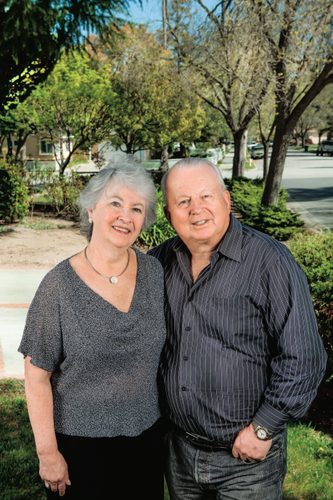 "The community work that our students do through the CCCE is a fundamental part of many Carleton students' experiences, and has an enormous impact on our local community," President Alison Byerly said. "We are deeply grateful to Eric and Mimi Carlson for their support of this critical form of civic engagement."
As evidenced by this gift and others they have made to the college, the Carlsons are dedicated to supporting experiential learning for Carleton students—especially when that learning generates positive change on societal issues.
"In my experience, Carleton students are always interested in how their education can help make a difference, and I think that's a tremendous thing," Eric Carlson said. "Having social impact embedded in students' learning is critical, too, because in the end, it's the most important kind of impact you can have."
One of the many reasons the Carlsons advocate for experiential learning is they did not have enough opportunities to experience it themselves when they were students. Community-focused education was not a top priority when they were at Carleton, so they had to petition for special electives if they wished to involve the local community with their work. The Carlsons want to make sure current and future Carleton students won't miss out if they have the same desire.
"There was very little that was readily available to Mimi and me in terms of experiential learning when we were at Carleton in the '60s," Eric Carlson said. "It took a lot of work to get those special electives approved, but those experiences made a huge difference for both of us. My experience with local government during my final term at Carleton inspired me to do a Master's in city planning and sparked my desire to make a difference in my community."
In addition to how positively it will affect individual student experiences, Director of the CCCE Sinda Nichols '05 is thinking about how the Carlsons' gift relates to a central question from the college's ongoing strategic planning process, Carleton 2033: What does a robust, 21st century liberal arts education look like?
"One answer is that it's an education where we grapple with complicated issues and ideas and then have an opportunity to engage with that complexity beyond campus," Nichols said. "The Carlsons' gift will help Carleton continue to thrive as the amazing learning community that it is."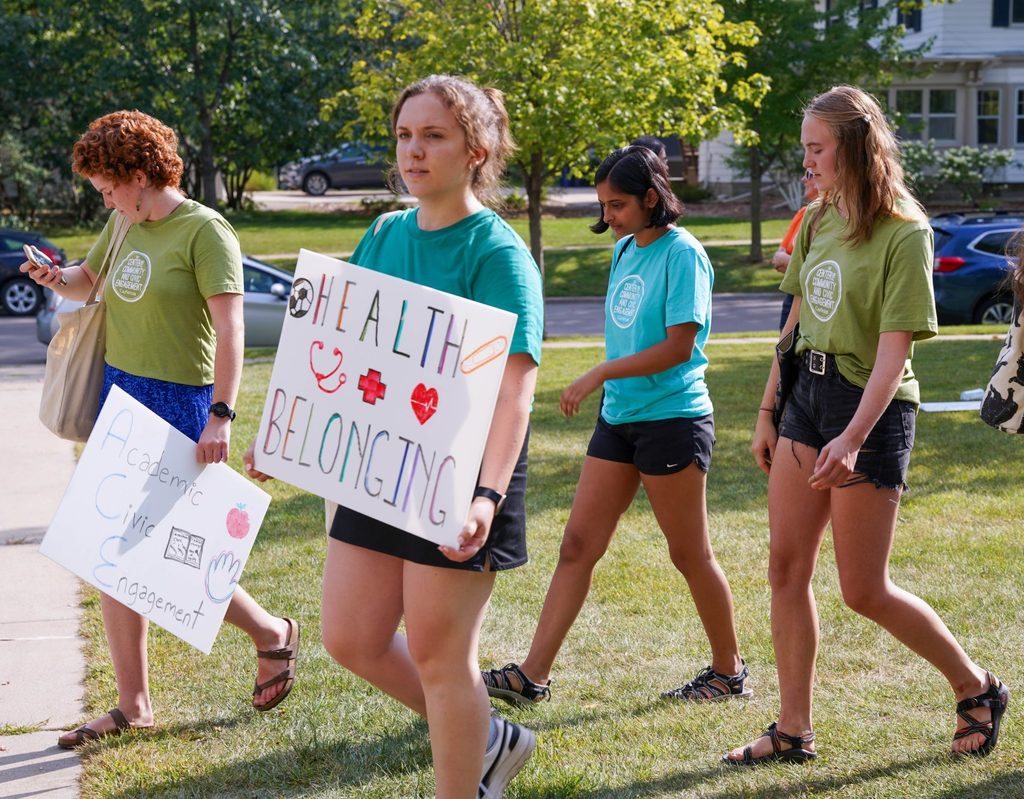 The programs and initiatives funded by the Carlsons' gift align with the CCCE's focal issue areas, but no singular focus is specified to allow for the fund to adapt and evolve over time along with the CCCE. Currently, the focal areas that the center uses to frame and focus its work are Food and Environmental Justice; Educational Equity; Health and Belonging; and Peace, Conflict and Democracy, with a dedicated cohort of student fellows for each.
One program that sparked the Carlsons' interest in making this gift is a Certified Nursing Assistant (CNA) training program, which was piloted last year with funds made flexible by the pandemic's shifting priorities. The CNA program was a direct response to the labor shortages experienced by community partners such as Laura Baker Services Association and the Northfield Retirement Community. The community partners needed CNAs and did not have the resources to conduct trainings themselves. Meanwhile, Carleton students longed for opportunities to do something experiential after being on lockdown for so long due to the pandemic. Assistant Director for Community Impact Erica Zweifel and CCCE student fellows in the Health and Belonging cohort figured out the fix: partner with an outside organization in order to provide training to interested students so they could become official CNAs, thereby filling labor gaps in the community and providing valuable experiential learning opportunities for students. Along with supplemental funding from the Career Center, the Carlson Fund will increase the support available to cover the per-person cost for CNA training, meaning the CCCE will be able to ensure that price is not a barrier for any student who wants to participate in the CNA program.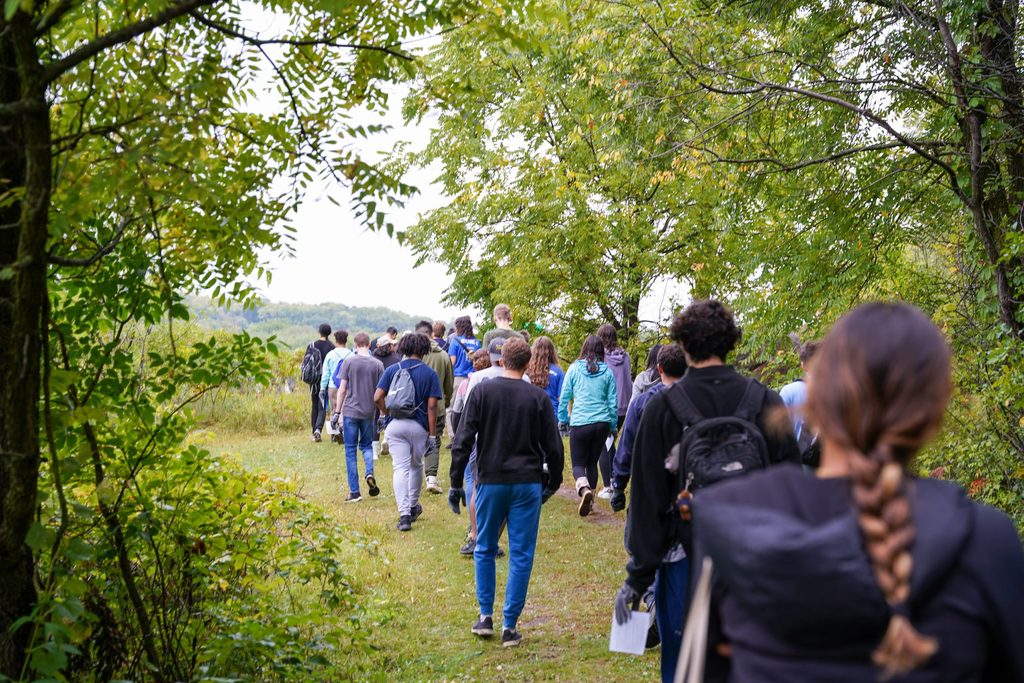 The Carlsons' gift will also support a new initiative that will broaden the scope of Academic Civic Engagement (ACE) courses, which are part of a CCCE program that aids faculty in developing course-based projects that put students' academic skills to work in service of community partners' goals and recognizes community members as co-educators. The pool of funding, available by application to faculty, will create a formal, transparent pathway to academic support from the CCCE for professors and allow for more equitable and responsive partnerships between ACE courses and the CCCE's community partners.
The CCCE also joins Carleton's Student Employment Office each year to work with local schools, government and nonprofit organizations across Rice County to offer a Community Based Work Study (CBWS) program to students earning federal or state financial aid through their student employment hours. Volunteering is not always a financially viable option for students, so being able to contribute to the community through a paid position helps make community work more accessible.
CBWS positions include paid time for training, professional development and transportation as well as in-person work, and because some community organizations are required to pitch in part of the students' wages due to federal regulations, location and training requirement differences can result in inequitable cost sharing among community partners. The CCCE does not want to charge some partners more because they happen to be farther away from campus or their position requires more training time, so a portion of the Carlson Fund will be used to offset those costs. That allocation will allow the CBWS program to become more equitable for community partners in addition to the 50-60 students per year who participate in the program.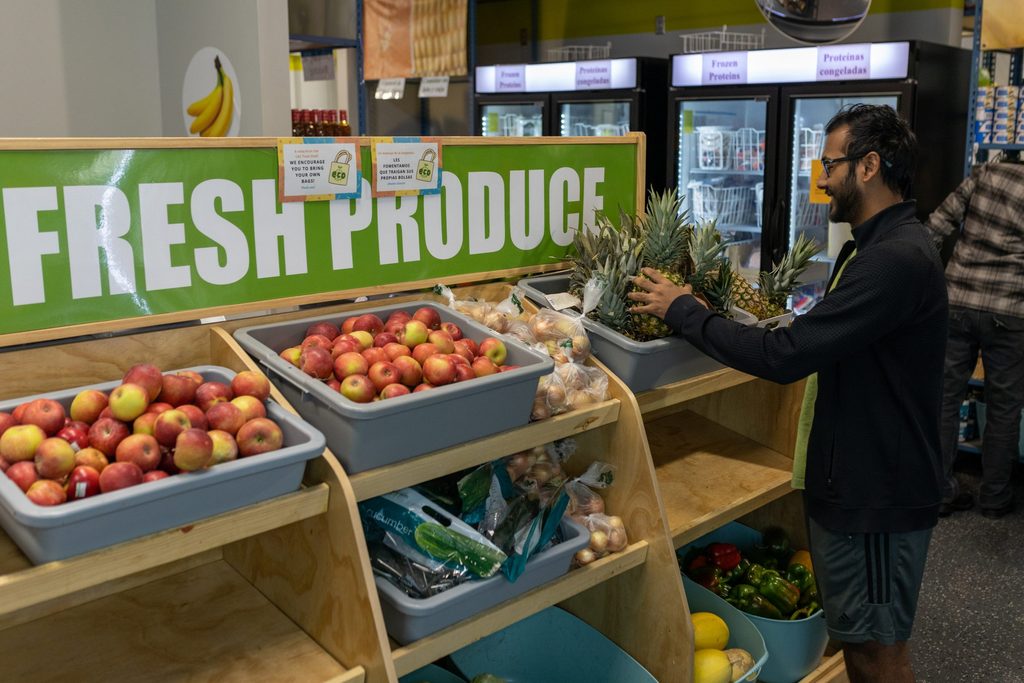 "The funding will make a huge impact, because it's particularly important that students in need of financial aid don't have to spend voluntary, unpaid time to get involved off campus," Nichols said. "Instead, they can combine their paid student work with community engagement and have it be a robust and meaningful experience."
With such a wide range of programs affected by the Carlson Fund's support, including alternative spring break trips, the CCCE will be able to support even more students with even more varied interests in ways that also recognize the contributions and priorities of the center's community partners.
"I want Carls to know that we're committed to removing barriers to these experiential learning opportunities," Nichols said. "That's what this is all about—ensuring that, regardless of a student's financial situation or a community organization's budget or ability to give away their time for free, the opportunities for engagement are there."
"It's really gratifying to be able to support students in this way," Eric Carlson added. "I don't think there's anything more valuable than trying to use your education while you're still getting it. Mimi and I are very grateful that we can help the CCCE expand these programs that make such a big difference in the community and in the lives of Carleton students."
---
Erica Helgerud '20 is the news and social media manager for Carleton College.