Carolyn Livingston named a 'Pillar of the Profession' by NASPA
Carleton's vice president for student life & dean of students was awarded the "Pillars of the Profession" designation by the National Association of Student Personnel Administrators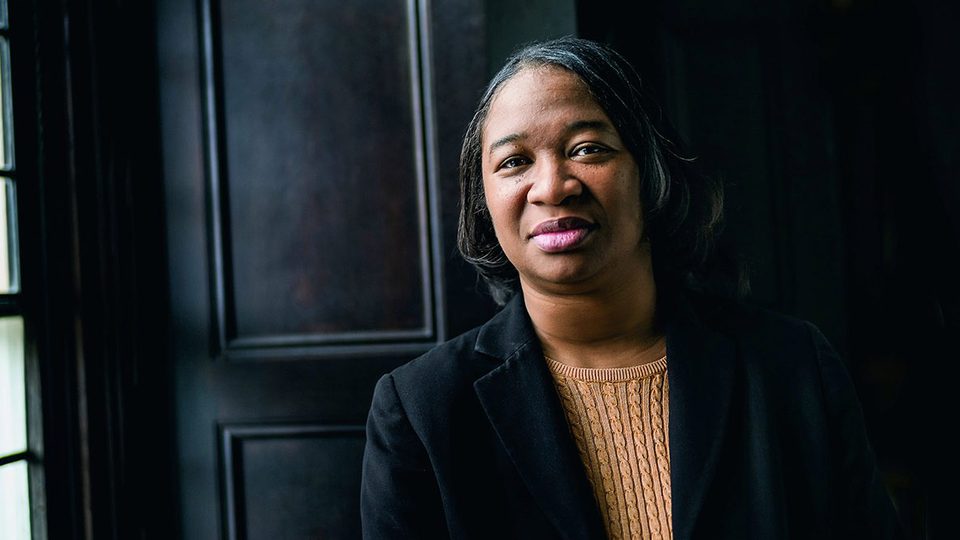 Vice President for Student Life and Dean of Students Carolyn Livingston was honored as one of the "Pillars of the Profession" at the 2022 NASPA Annual Conference, which took place in March. Just 18 professionals were recognized for the award this year, making this a prestigious credit for Livingston.
This particular accolade also comes with more than just praise.
"Each year at the NASPA Annual Conference, the NASPA Foundation recognizes a series of distinguished individuals who have served as leaders, teachers, and scholars in student affairs and higher education," the official NASPA website states. "If selected as a Pillar, the nominator and selected Foundation Board member will raise $3,500 in the name of the individual being nominated to further research and scholarship in student affairs."
Livingston is a pillar of the Carleton community, and this award ensures her dedication to students is appreciated outside of those who witness her work in action on campus.
"I am honored to be recognized by my peers and colleagues for the work done at Carleton and NASPA," Livingston said. "This award really reflects an overall excellence we have been able to achieve at Carleton, and to that extent, this is an award we all share."
ABOUT NASPA
NASPA is the professional home for the field of student affairs. The organization is dedicated to fulfilling the promise of higher education through its guiding principles of integrity, innovation, inclusion and inquiry. Its members place students at the center of their work, serving the field through exceptional professional development; research; advocacy for inclusive and equitable practices and communities; and nurturing networks and pipelines to mentor, rejuvenate and support. NASPA's institutional members make up a network of colleges and universities that represent every sector of higher education.
---
Erica Helgerud '20 is the news and social media manager for Carleton College.