Carleton students attend International Collegiate Programming Contest
Batmend Batsaikhan '24, Aidan Lee-Gilligan '24 and Zimri Leisher '23 were invited to participate in the North America Championships over Memorial Day weekend.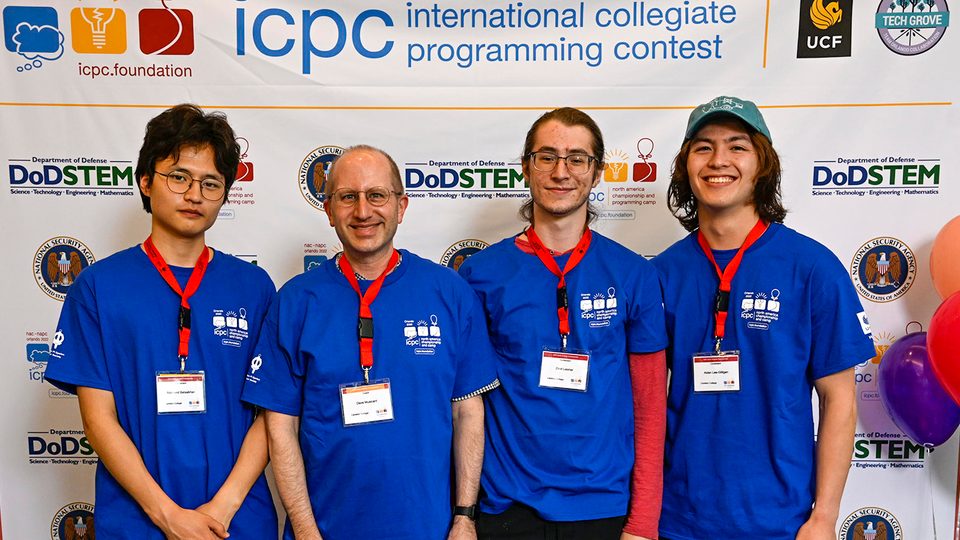 Three Carleton students—Batmend Batsaikhan '24, Aidan Lee-Gilligan '24 and Zimri Leisher '23—were invited to attend the North America Championships for the International Collegiate Programming Contest (ICPC) in Orlando, Fla., May 26-31.
The ICPC is a global algorithmic programming contest for college students around the world, organized by the ICPC Foundation. Its goals are to foster creativity, teamwork, innovation and the ability to perform under pressure. During each competition, teams of three are challenged with inventing trustworthy software systems in order to solve a range of complex, real-world problems. The ICPC is the oldest, largest and most prestigious programming contest in the world, with over 320,000 alumni—including over 58,973 students from 3,407 universities in 104 countries within the last year.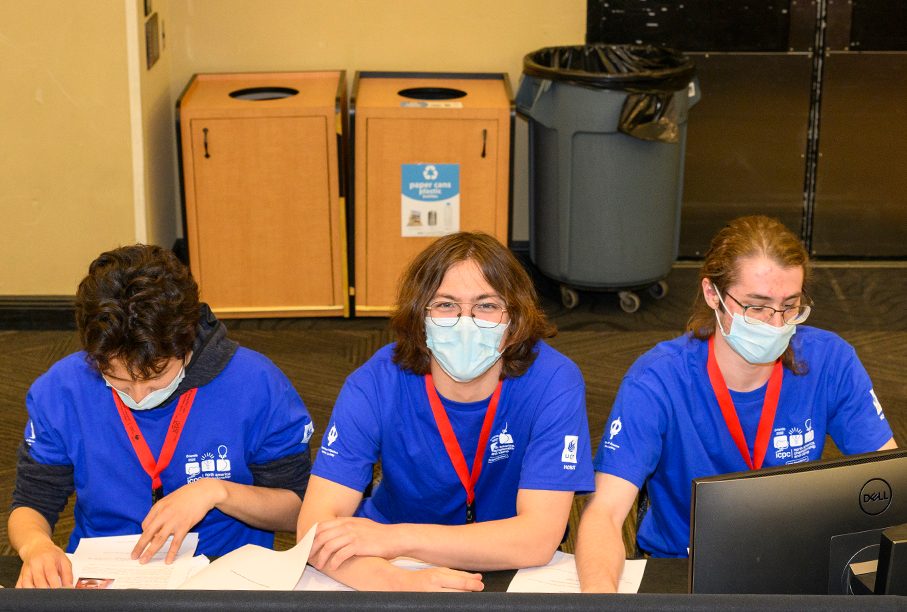 Notably, only a handful of participating schools in the ICPC are liberal arts colleges, making the accomplishments of Batsaikhan, Lee-Gilligan and Leisher that much more of a prestigious credit to their names and to Carleton.
Computer science professors Dave Musicant and Aaron Bauer served as coaches for the Carleton team, which the students dubbed "Dining Hall Chicken"—one of the more creative team names in the contest. Musicant attended the contest in Orlando with the team.
Batsaikhan, Lee-Gilligan and Leisher competed against the top 50 programming teams in North America, having qualified for the event with a strong performance in a preceding regional contest. The students also participated in a learning camp over the weekend to help them achieve even better results in future programming contests. Although Dining Hall Chicken did not win the Memorial Day weekend event, Musicant reported that the students learned a lot from the experience.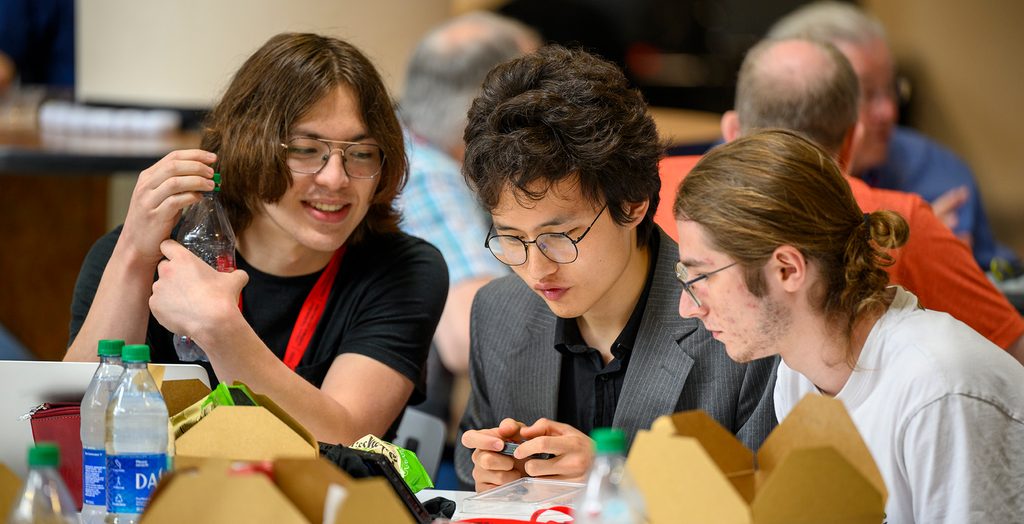 "I am incredibly proud of what these three students managed to achieve," said Musicant. "While Aaron Bauer and I were technically labeled as coaches, the reality is that the students did all of the practicing and preparation on their own. The four-day event in Orlando was intense and exhausting at times; they spent essentially three days there participating in practice contests and a boot camp before engaging in the actual contest itself on the fourth day. Throughout the whole event they kept up enthusiasm and good cheer, and they were supportive of their peers from the other schools. It was a great experience for me to spend time with them in Orlando and to get to know them better."
---
Erica Helgerud '20 is the news and social media manager for Carleton College.