Carleton Names Eric Runestad Vice President and Treasurer
Runestad will begin his new position at Carleton on July 1, succeeding longtime vice president and treasurer Fred Rogers.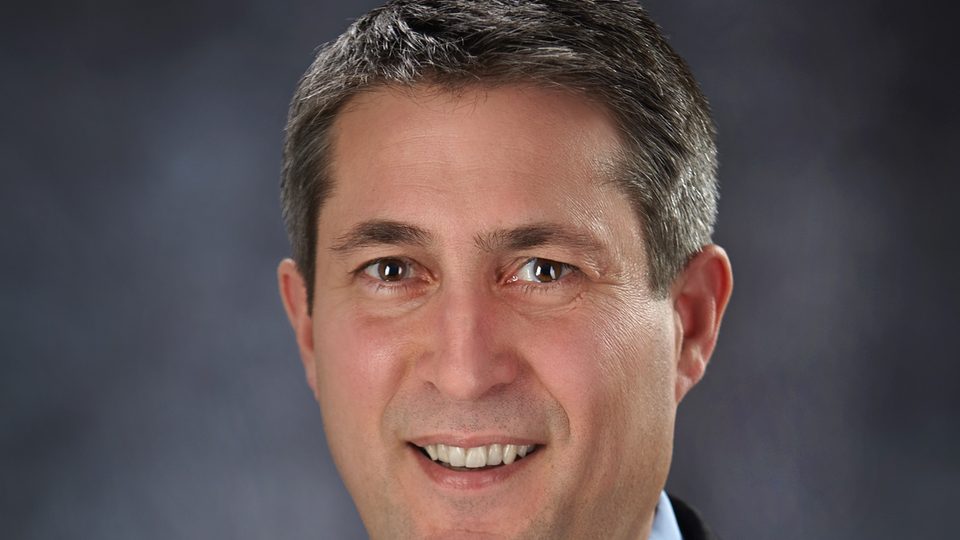 Following a national search, Carleton College has named Eric J. Runestad as its new vice president and treasurer. Runestad is currently vice president for finance and administration at Luther College. He will begin his new position at Carleton on July 1, succeeding longtime vice president and treasurer Fred Rogers, who announced his retirement from the college effective at the end of the academic year.
"Eric Runestad is going to make an exceptional vice president and treasurer," said Carleton President Steven Poskanzer. "His intelligence, integrity, sterling character, and record of proven leadership in managing finances and operations at Luther College gives all of us at Carleton great confidence in this new hire."
Since 2015, Runestad has served as Luther's chief financial officer, with responsibility for leading and directing Luther's business operations of finance, accounting, facilities, capital planning, risk management, human resources, information technology, book store and dining services, and the 185 employees in those units. He helped implement a number of changes in the business functions of the college, including a revamped budgeting process to improve Luther's ability to manage and project annual budget performance as well the redevelopment and refinement of a long-range budget projection model to guide long-term planning.
"I am honored to have been selected as Carleton's next vice president and treasurer," Runestad said. "I have deep respect for Carleton, am inspired by its record of excellence, and am excited to join such a talented team of faculty and staff aligned around providing students with one of the best liberal arts educations in America."
Previous to his work at Luther, Runestad served as director of business services at Southwest Minnesota State University, where he led the operations of the Office of Business Services. He had primary responsibilities for developing and implementing fiscal management policies and procedures, providing financial forecasting, overseeing audit activities, supervising risk management, and financial reporting.
Prior to that, Runestad worked for six years as director of cultural events, music organizations and program operations at Concordia College in Moorhead, Minnesota. He has also served as executive director of the Wisconsin School Music Association, Wisconsin Music Educators Association, Wisconsin Foundation for School Music in Madison, and Minnesota Music Educators Association in Minneapolis.
A magna cum laude graduate with a Bachelor of Arts degree in business administration and mathematics from Concordia College, Runestad received a Master of Business Administration from the University of St. Thomas, and a Doctorate of Education in Higher Education Administration from St. Cloud State University.
In addition to his professional background, Runestad has volunteered on several community and arts boards and as a teacher and coach.
Ranked among the nation's top liberal arts institutions, Carleton is a private coeducational college of 2,000 students located 40 miles south of Minneapolis and St. Paul. High academic standards, an excellent faculty, a commitment to teach and learning, and a diverse student body contribute to Carleton's outstanding reputation.