Carleton Named a Top Producer of Fulbright U.S. Students for 2021-22
Carleton has been recognized as a top producer of Fulbright U.S. Students for more than a decade, with six Carls currently in the Fulbright U.S. Scholars Program.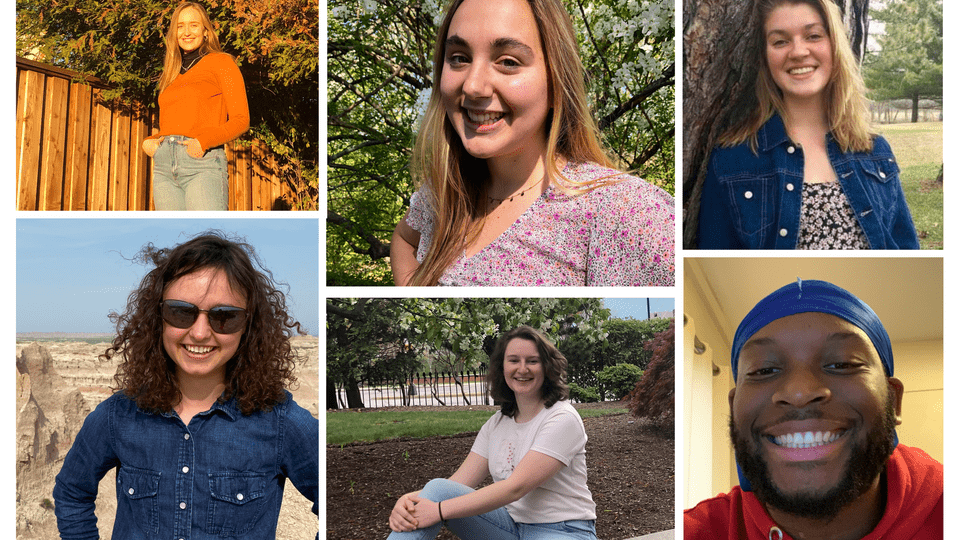 Carleton College is proud to once again be recognized as a top producer of Fulbright U.S. Students among baccalaureate institutions. Each year the U.S. Department of State's Bureau of Educational and Cultural Affairs announces the top-producing institutions for the Fulbright Program, the U.S. government's flagship international educational exchange program. Carleton has had a place on this list for more than a decade, and more than 175 Carls have participated in the program since its inception.
Six Carleton students received Fulbright awards for academic year 2021-22: Natalie Hummel '20, Joshua Angevine '21, Zoe Goldenberg-Hart '21, Sarah Grier '21, Catherine Johnson '20 and Meredith Oldham '20. Learn more about these Fulbrighters.
"We are incredibly proud of Carleton's successful history  with the Fulbright program, and of so many Carls' important work in this globally focused program," Carleton President Alison Byerly said. "A Fulbright award can change the course of a recipient's life, and they in turn can change the world. That a significant number of Carleton students and alumni continue to be honored with these awards on an annual basis is a testament to their personal commitment and to the breadth of their preparation for making a difference in the world."
The Fulbright U.S. Student Program is the largest U.S. exchange program that offers upcoming graduates and recent alumni the opportunity to participate in advanced research, international graduate study, and teaching at primary and secondary schools in more than 160 countries worldwide. Approximately 2,000 U.S. students are awarded Fulbright grants annually in all fields of study. 
While in their host countries, Fulbright students spend a year living and learning "on a one-to-one basis in an atmosphere of openness, academic integrity and intellectual freedom, thereby promoting mutual understanding." The factors considered in selecting Fulbright grantees include the quality and feasibility of the proposal, academic record, personal qualifications, language preparation, and an eagerness to promote active engagement with a host community. 
The Fulbright competition is administered at Carleton through the Office of Student Fellowships.
ABOUT THE FULBRIGHT PROGRAM
The Fulbright Program was established over 75 years ago to increase mutual understanding between the people of the United States and the people of other countries. Fulbright is the world's largest and most diverse international educational exchange program. The primary source of funding for the Fulbright Program is an annual appropriation made by the U.S. Congress to the U.S. Department of State's Bureau of Educational and Cultural Affairs.
Since its inception in 1946, over 400,000 people from all backgrounds—recent university graduates, teachers, scientists and researchers, artists, and more—have participated in the Fulbright Program and returned to their home countries with an expanded worldview, a deep appreciation for their host country and its people, and a new network of colleagues and friends.
Fulbright alumni work to make a positive impact on their communities, sectors, and the world and have included 40 heads of state or government, 61 Nobel Laureates, 89 Pulitzer Prize winners, 76 MacArthur Fellows, and countless leaders and changemakers who carry forward the Fulbright mission of enhancing mutual understanding.