Carleton joins fast-growing tech apprenticeship initiative
The partnership with Helios Consulting aims to close the HR tech talent gap by providing training and paid employment opportunities to students and recent graduates.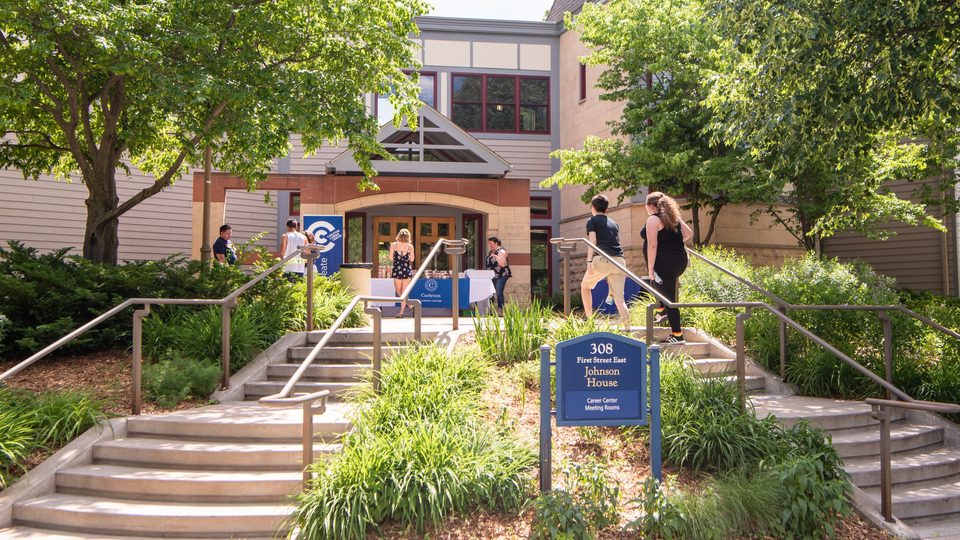 The Career Center at Carleton College is connecting current students and recent graduates to career opportunities in the high-demand HR technology field with a new collaboration. Known as the Rise apprenticeship program, the initiative was designed with Helios Consulting, a St. Paul-based services partner of Workday, the HR tech platform of choice for nearly 10,000 companies worldwide, including half of the Fortune 500.
"Navigating today's rapidly evolving and dynamic labor market requires not just the fundamentals of critical thinking, problem solving, communication and collaboration that are the hallmark of a liberal arts education, but also the technical skills that employers need in an increasingly digital economy," said Associate Director of the Career Center Rachel Leatham. "In partnership with Helios, we're creating an opportunity for Carleton students to contribute their talents to meaningful work after graduation."
The new partnership advances the Career Center's commitment to build connections within the Twin Cities region and to help students access future-proof career pathways. Carleton students and graduates who participate in Rise will be paid Helios employees from day one as they receive training, mentorship and support from industry experts. Upon completion of the Rise program, graduates will be eligible for in-demand HR tech roles, including career opportunities at Helios' Fortune 500 clients.
"Carleton's Career Center leadership recognizes the critical importance of bringing together the strong foundation of a liberal arts degree with more specialized training and experience in the most in-demand technology skills," said Helios President Trevor Lee. "This is about creating strong and vibrant connections between higher education and the workforce, while also helping Carleton fulfill its vital role of preparing students to contribute to and lead tomorrow's world of work."
Carleton students and recent graduates can learn more about the Rise program on Helios' website and on Handshake, and meet with the Career Center to take full advantage of this new opportunity.