Carleton greenhouse installs Heliospectra lights and control system
The greenhouse facility's new technology advances sustainability goals, expands research opportunities.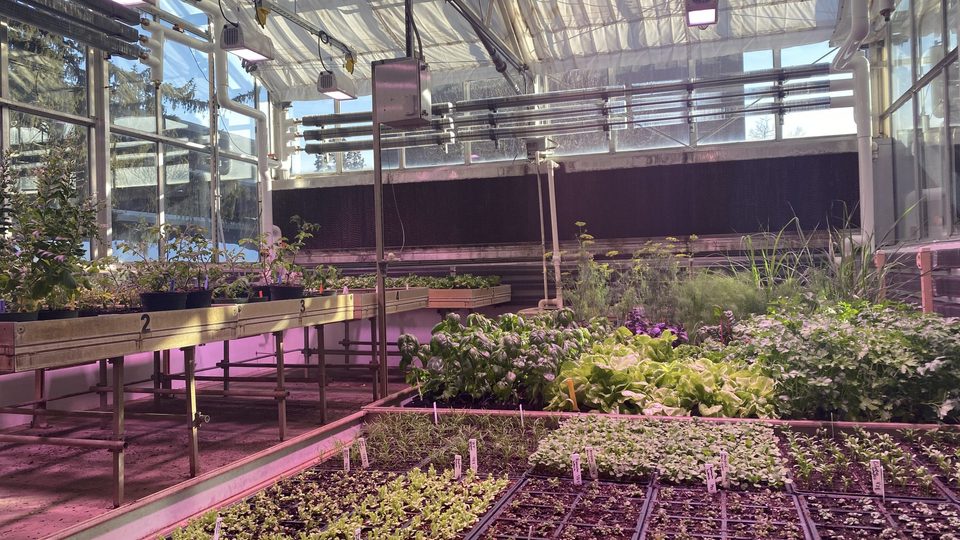 Carleton has been pushing to the forefront of science and sustainability over the past years, whether through building a new integrated science center or transitioning to 100% carbon-neutral geothermal heating. But the work hasn't stopped there. Now, the greenhouse facility — which houses plants for biology labs, as well as faculty and student research — is getting an energy-efficient upgrade. August 2020 saw the installation of new lights from Heliospectra, a leading horticultural lighting company. The company's state-of-the-art control system will be added in May 2021, making Carleton the first small college in the country to implement the technology.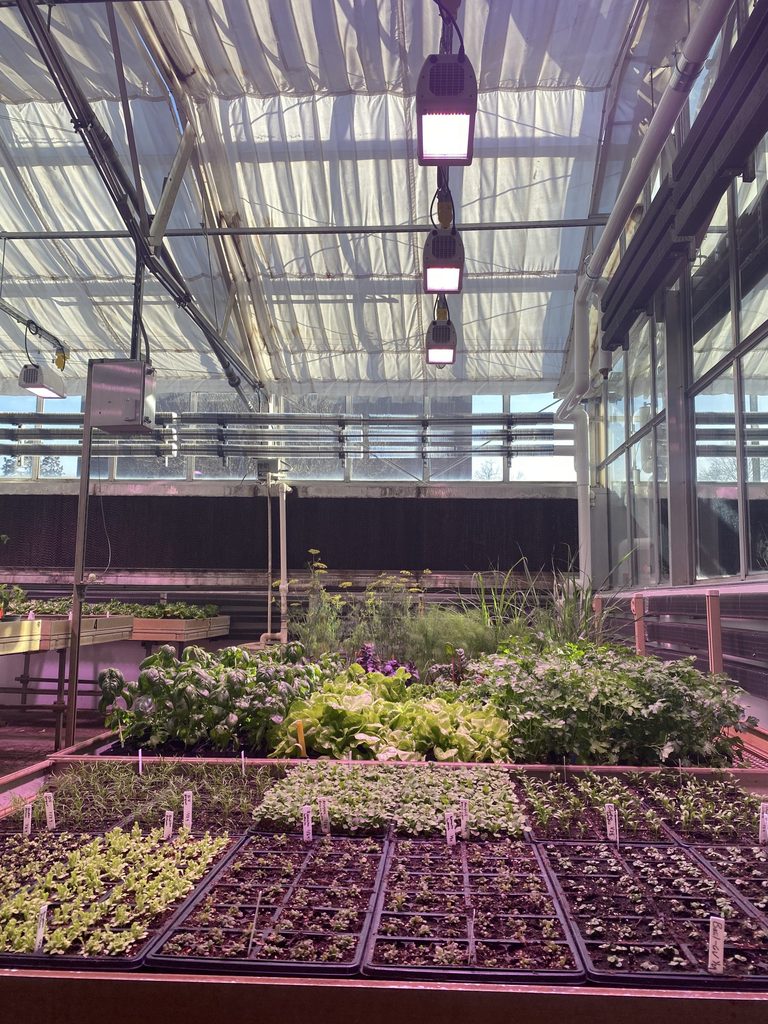 Greenhouse Supervisor Randall Hagen and Manager of Energy and Sustainability Martha Larson have been looking to replace the greenhouse's previous 1000-Watt high-pressure sodium lights for over a year.
"They used an enormous amount of electricity," Hagen said. "They were hardwired in large groups, so you either had the whole group on or the whole group off. And they had a short lifespan, so they would break down, and there was a lot of maintenance involved."
The renovation of Hulings Hall and its integration with Evelyn Anderson Hall provided the ideal opportunity to replace them, especially as the greenhouse was also being updated to accommodate the new geothermal heating system.
After an extensive search, Hagen and Larson settled on Heliospectra's ELIXIA adjustable spectrum horticulture LED lights, which are much more energy efficient and long lasting. They save 40-60% of the old lights' energy costs and ensure that the science building renovation has a net-zero energy growth. In other words, even though the square footage of science facilities has increased, their energy usage hasn't—in large part thanks to the greenhouse.
"It's one of our largest single energy conservation projects," said Larson, who served as project manager for the installation. "We do lots of whole-building retrofits, but whenever we do a one-off, it usually doesn't have as much impact as something like this."
In addition to the ELIXIA lights, Hagen and Larson also selected to install the helioCORE™ automated light control system. The computer system will allow Hagen and his student workers to adjust the light wavelengths and intensities based on time of day or individual plant preferences. The system is also able to remember customizations, Hagen said.
"Once you find out the best light recipe for a particular plant, you can store that and come back around again," he said. "You don't have to reinvent the wheel."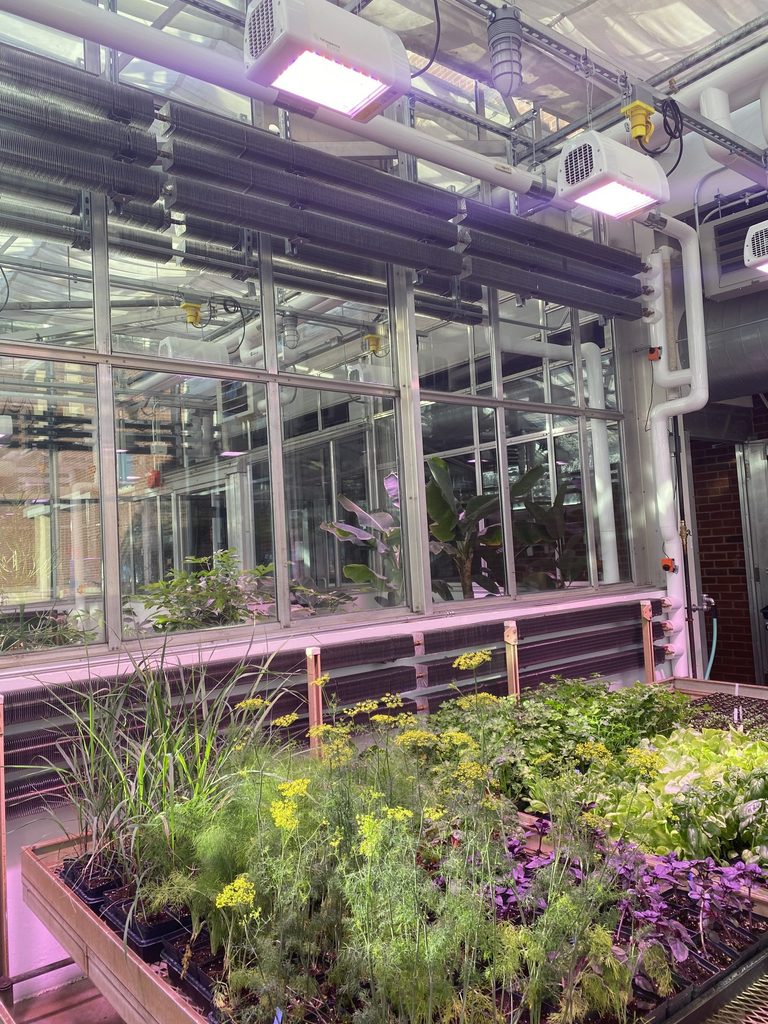 In many cases, this can be a substitute for pesticides and other chemical regulators, which further increases the sustainability payoff of the installation.
The Heliospectra system's fine level of control opens up vast research possibilities. The greenhouse helps grow crops for transplant to Carleton's Student Farm each spring, and Hagen hopes to experiment this year with optimizing light combinations for the plants. He also has big dreams for research on hydroponics, as well as joint projects with the Carleton geology department and the University of Minnesota's horticulture program. The University of Illinois is the only other educational institution to use helioCORE™ controls, so Carleton could soon see its facilities in high demand.
The new greenhouse technology will be a boost for Carleton's sustainability and its prowess as an educational institution, and also for its students. Hagen credited the greenhouse student work program for launching careers in areas such as biology research, farming and gardening.
"There's a fair number of students who may have been religion majors or history majors, but they worked in the greenhouse to do growing and it became their passion," he said.
With the greenhouse's new capabilities, there will be even more opportunities for student work, research, and engagement with all things green.