Carleton grad selected for Congress-Bundestag Youth Exchange for Young Professionals program
Ava Chisholm '22 will spend 11 months in Germany studying media production and broadcast radio.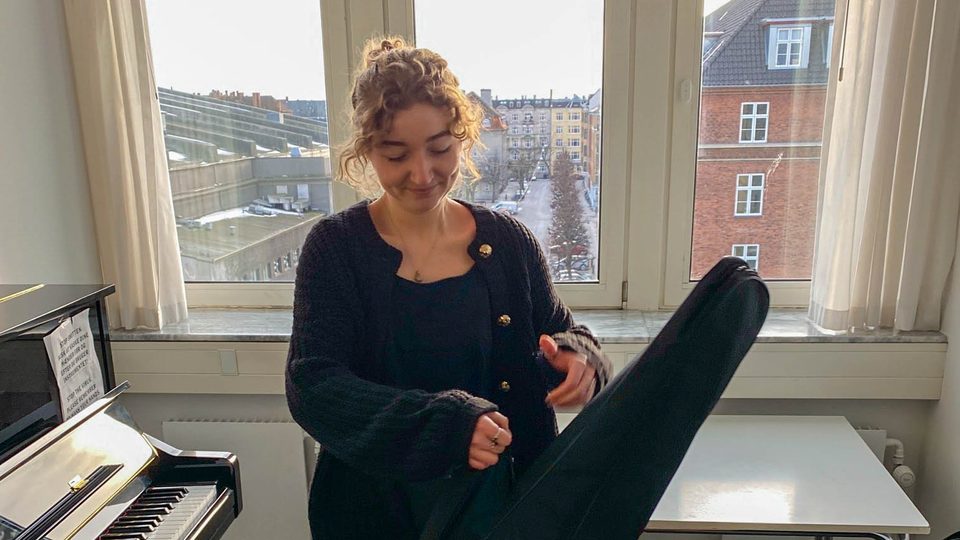 The Congress-Bundestag Youth Exchange (CBYX) has chosen Ava Chisholm '22 as part of its 39th cohort of young professionals. Chisholm will spend 11 months in Germany learning German in addition to honing her skills in media production and broadcast radio.
"I found CBYX on ProFellow in the fall term of my senior year and immediately began asking for reference letters and gathering materials," Chisholm said. "I knew I wasn't ready for grad school or a career job. I was looking for a more experiential learning and travel year, and I am so pleased I was afforded this opportunity."
The CBYX program has three phases: language training, studying and professional integration. After language training, Chisholm will spend one semester studying audio and visual media at Stuttgart Media University before seeking out an internship in her field. As a music major and experienced sound engineer, she will likely find a radio station or recording studio to work at. Currently, Chisholm works remotely from her parents' home in Montana, producing two stories a week for national broadcast as a contractor for Minnesota Public Radio. When she departs for CBYX at the end of July, she will continue that work part-time from Germany.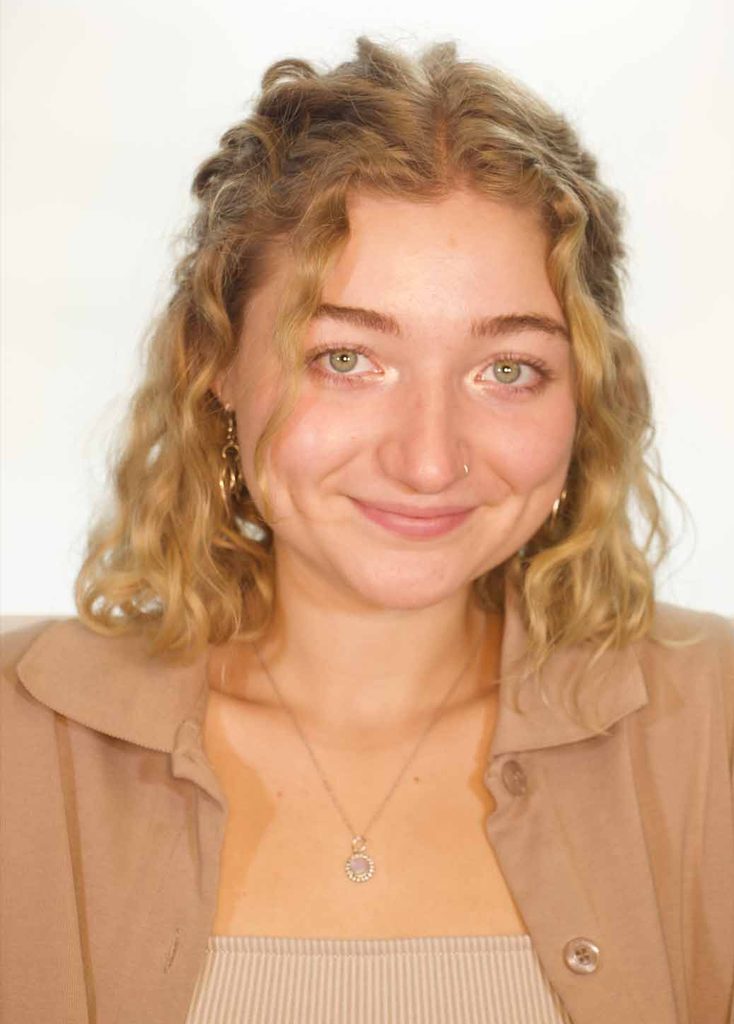 A joint program of the German Bundestag and U.S. Congress, the CBYX for Young Professionals program "provides 75 American and 75 German young leaders the opportunity to spend up to a year in each other's countries studying, interning and living with host families," according to the CBYX website. "The fellowship is open to candidates in all career fields between the ages of 18 ½ and 24 who are interested in a year of academic, professional and cultural exchange."
The CBYX application felt similar to a college application for Chisholm, who turned to Carleton staff for assistance in perfecting her materials.
"I relied a lot on my Carleton mentor, Paul Bernhardt, to help me tailor my résumé and essay answers towards a single professional pursuit, since this is a vocational program," she said. "I also asked Chad Ellsworth at the Career Center to look through some of my application materials, which was always helpful."
Now that she's been accepted to the cohort, Chisholm is looking forward to the immersion aspect of the CBYX program, as she has not yet studied the German language.
"I still do not know any German," Chisholm admitted. "The first two months of the program are spent in intensive language training though, before complete immersion in study and work programs, so I'm hopeful I will be able to pick it up quickly."
Chisholm has spent time overseas before, and with her main goal for her first year out of school being "to develop [her] sense of the world," she's eager to see how another international experience will further change her perspective.
"I'm looking forward to the personal development that comes from spending time abroad," she said. "I spent my junior year of college in Denmark, and although it was the most challenging year of my life, I also grew so much from the process. Being able to see into the lives of people from another culture allows so much insight into our own values and lifestyles."
Like many recent college graduates, Chisholm doesn't have exact career goals for after the exchange concludes, but she believes her participation in the program will help her regardless of the path she chooses to take.
"If nothing else, I believe this experience will make me a more well-rounded individual and a thoughtful and innovative employee," she said. "Besides that, I will learn real skills in my field from the study and work phases, and hopefully gain some clarity on which professional field suits me best… I could see myself finding a production job in a U.S. city or attending grad school and always continuing to practice and play jazz guitar."
Chisholm's advice for current Carls? Branch out—it's worth it.
"I strongly encourage Carleton students to seek out opportunities that may be a bit out of the standard life path," she said. "There is always time for more work or more school, and no real rush to get through it all. We are so privileged to have a Carleton education and diploma, we might as well take advantage of the opportunities that come with it!"
Students interested in applying for CBYX and other fellowships may consult with the Office of Student Fellowships.
---
Erica Helgerud '20 is the news and social media manager for Carleton College.