Carleton College Welcomes the Class of 2022
The 532 incoming students hail from 48 states and 24 countries.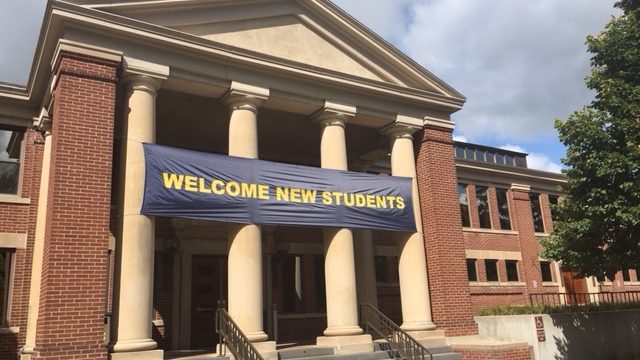 On Tuesday, September 4, Carleton College welcomes the Class of 2022 to campus; the 532 students were selected from a pool of 7,095 applicants. The incoming students represent 48 states and 24 countries (twelve percent are international residents), with 83 students coming from Minnesota, followed by California (61), Illinois (42), New York (35), Washington (24), and Texas (23). Twenty-seven students hail from China.
Thirty percent of the students identify themselves as people of color, 13 percent are among the first generation of their families to attend college, and 77 percent graduated at the top ten percent of their high school class.
Thirty members of the Class of 2022 are National Merit Scholars and three are National Hispanic Recognition Scholars. Members of the class have participated in a wide variety of extracurricular activities: 83 percent participated in community service efforts; 58 percent played varsity athletics; 43 percent studied music; and 45 percent had a paying job while attending high school.
Ranked among the nation's top liberal arts institutions, Carleton is a private, co-educational college of 2,000 students located 40 miles south of Minneapolis and St. Paul. High academic standards, an excellent faculty, a commitment to teaching and learning, and a diverse student body contribute to Carleton's outstanding reputation.