Carleton College promotes five faculty members
Five members of the Carleton College faculty have been promoted — one to associate professor and four from associate professor to professor — by the Board of Trustees.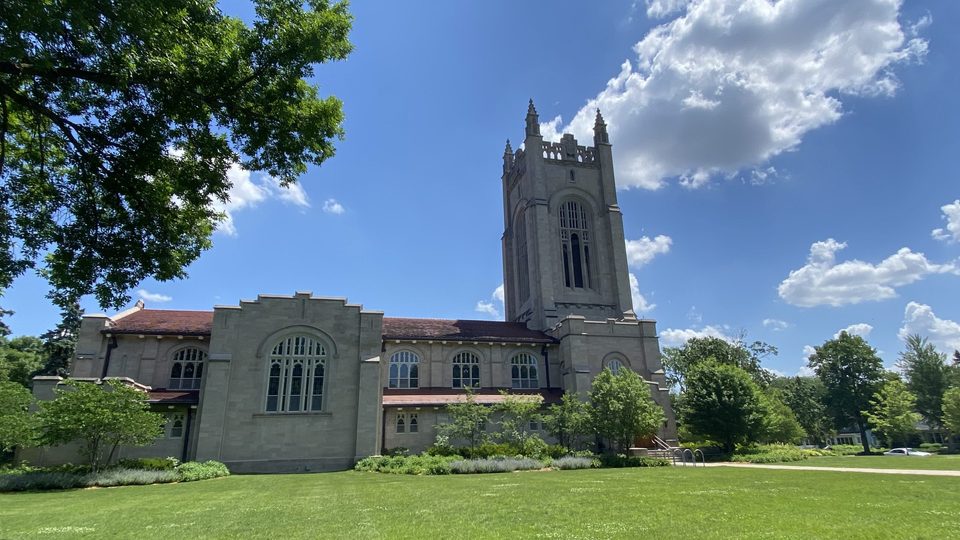 Five members of the Carleton College faculty have been promoted — one to associate professor and four from associate professor to professor — by the Board of Trustees.
V. Constanza Ocampo-Raeder, associate professor of Latin American studies, joined the Carleton faculty in 2013. At Carleton, Ocampo-Raeder is an active participant in the Latin American studies program, the environmental studies program and the gender, women's & sexuality studies program. She has served on a number of committees, including the Faculty Affairs Committee and the Committee on Convocation and Common Conversation, as well as several student-fellowship selection committees and mentors eight Mellon Mays undergraduate fellows.
Ocampo-Raeder's teaching focuses on environmental anthropology, Latin American ethnography, and food studies. She has also designed an upcoming winter break off-campus studies program with professor of biology Dan Hernández entitled, "Food, Forests and Resilience: Systems of Socio-Ecological Sustainability in Oaxaca, Mexico." Ocampo-Raeder's research ranges widely over several different subfields within anthropology such as ecological anthropology, environmental anthropology and food studies. Her work examines the political ecology of resources management as they transform and respond to sustainable diversity initiatives such as food movements, green products, and responsible enterprises in three distinct socio-ecological field sites in Peru. She has published in peer-review journals in all of her subfields, and her work has been characterized as "an important intervention in on-going debates concerning rural livelihoods, food security and environmental conservation."
Ocampo-Raeder holds a bachelor of arts degree in biology from Grinnell College and earned her master's degree and PhD in anthropology from Stanford University. Previously, Ocampo-Raeder was an assistant professor of anthropology at the University of Maine from 2006-2013, where she also held the positions of cooperating professor in the Climate Change Institute and the department of ecology and environmental studies.
Daniel Hernández, professor of biology, joined the Carleton biology department in 2009. Prior to arriving at Carleton, he was a visiting assistant professor at Hamline University and completed a post-doctorate at the University of California, Santa Cruz. Hernández earned his bachelor of science in environmental studies from the University of Kansas and his PhD in ecology at the University of Minnesota.
Hernández is an ecosystem ecologist with a research focus on the management and restoration of grasslands and teaches courses in ecosystem ecology, grassland ecology, global change biology, and contributes to the introductory biology sequence. He has been involved in several team-taught courses as well, including a seminar with professor Mark McKone on conservation biology, a course with assistant professor of art Eleanor Jensen exploring "Sense of Place" in tallgrass prairie, and an off-campus study program on ecology and evolution in Australia and New Zealand. Hernández's research focuses on the ecological impacts of ecosystem management and restoration approaches in grasslands. He involves undergraduates in every aspect of his research and has co-authored publications with more than 20 students during his time at Carleton.
Hernández is also involved in several efforts to increase participation of underrepresented groups in biology. Since 2015, he has been a faculty member on the Doris Duke Conservation Scholars Program at the University of California, Santa Cruz, a program designed to increase the diversity of leaders in the field of conservation. At Carleton, he has served as a FOCUS program mentor, regularly involves Northfield Middle School BLAST students in his summer research, and this past year helped to establish the PEER mentor program in the biology department, a program designed to provide peer-to-peer connections between senior BIPOC biology majors and first- and second-year students interested in biology.
Hernández has served on several committees at Carleton, including the Environmental Advisory Committee and three consecutive elected committees: College Council, Faculty Personnel Committee, and the Education and Curriculum Committee. He also serves on the steering committee for the environmental studies program and is the current chair of the Biology Department.
Katie St. Clair, professor of mathematics and statistics, earned a PhD in statistics from the University of Minnesota Twin Cities after earning a bachelor of science in mathematics from the University of Minnesota Duluth. She joined the Carleton Mathematics and Statistics Department in 2007 after three years at Colby College as the Claire Booth Luce Assistant professor of mathematics.
St. Clair teaches a variety of statistics courses within the mathematics and statistics department taken by majors from across campus. These courses—which include regression modeling, probability, statistical inference, and sampling techniques—teach students the fundamentals of data analysis and visualization and how to make data-driven decisions when faced with uncertainty. She also developed the first course at Carleton in data science to provide students with a more robust toolkit for data wrangling and restructuring, an introduction to statistical learning and the basics of interactive graphics, and app development. This course is now a regular part of the curriculum. St. Clair also helped develop a course in statistical consulting, a unique course at Carleton in which students use their statistical and data science skills to tackle data projects brought to them by partners from the local community. Past and current partners have included the Northfield YMCA and the Northfield Public Schools.
St. Clair's research focus includes link-tracing sampling methodology and statistical methodology for estimating abundance and occupancy for problems in ecology. Her research often motivates the senior comprehensive projects she advises. For example, she worked with one student group who helped develop a model to estimate moose abundance in northern Minnesota that integrated data from a stratified aerial survey and a radio-collar sightability study. This project yielded a 2013 student co-authored paper titled, "Abundance estimation with sightability data: a Bayesian data augmentation approach," and a 2018 paper titled, "Time series sightability modeling of animal populations."
St. Clair is currently the chair of the department and serves on the Community Board on Sexual Misconduct. She has also served on the Library and Technology Committee, College Council and the Civic Engagement and Service Committee. She helped develop the mathematics and statistics major in 2010 and the statistics major in 2017. She is active in the local and national statistics and data science education community and helped organize a 2019 workshop at St. Olaf College on data science pedagogy that attracted undergraduate statistics educators from around Minnesota and Wisconsin. She has reviewed manuscripts for several applied statistics journals and served on a National Science Foundation review panel for mathematical sciences REU site proposals.
David Tompkins, professor of history, joined the Carleton Department of History in 2008. He earned his bachelor of arts degree in history and French from Rice University and received a license in history from the Université de Provence the same year. He earned his PhD in history from Columbia University. Prior to coming to Carleton, Tompkins taught as the Drushal Distinguished Visiting Assistant Professor of History at the College of Wooster for a year and as assistant professor of history at the University of Tennessee for three years.
Tompkins offers a wide variety of courses at Carleton that touch on the history of modern Europe. He regularly teaches introductory courses on 19th-century Europe, and 20th-century Europe, as well as intermediate courses on modern Germany, modern central Europe, and the first World War. He teaches advanced seminars on the Cold War, dictatorships, and the Holocaust, and teaches first-year seminars on music and politics, visual images and socialism. He is currently leading a new team-taught course in cross-cultural studies on migration. Tompkins has been director of the European Studies Program for much of the past decade, and regularly teaches the capstone seminar for the program. He has also co-led an off-campus studies programs in Berlin. Tompkins' scholarship grapples with the history of Central Europe under communism, with a particular focus on the intersection between politics and culture. He has published widely on music, with numerous articles and his 2013 book, "Composing the Party Line: Music and Politics in Early Cold War Poland and East Germany."
Tompkins is currently director of the Center for Global and Regional Studies, which promotes the study of global issues among both students and faculty and knits together many of Carleton's interdisciplinary and language programs. He has served on many college committees, including the Faculty Affairs Committee, the Education and Curriculum Committee, and the Faculty Grants Committee, as well as the Off-Campus Studies Committee and the Carleton Responsible Investment Committee. He has taken great pleasure in a handful of alumni adventures trips over the past decade: along the Danube, on the Black Sea, on the Baltic Sea, cycling between Prague and Vienna, and a twice-delayed but upcoming 2022 cycling trip in Northern Italy and Switzerland.
Asuka Sango, professor of religion, joined the Carleton Department of Religion in 2007. She earned a bachelor of arts from Wittenberg University, a master's degree in East Asian religions from the University of Illinois at Urbana-Champaign, and a master's degree and PhD in religious studies from Princeton University.
At Carleton, Sango offers a wide range of courses in religious studies focusing on East Asian religions and Buddhism. She contributes to the College's mission to promote global citizenship by teaching students about the cultures and religions of Asia. All courses emphasize active learning and student-centered pedagogy while using Asian religions to challenge the accepted views on gender, race and religion. Among her most innovative courses is her academic civic engagement course, "Samurai: Ethics of Death and Loyalty." The course introduces students to both the history and culture of the Samurai class in Japan and to the practice of kyūdō (Japanese archery), encouraging students to learn through mind and body. She also led an off-campus studies trip to Kyoto in 2019. The program offered place-based learning and included visits to various religious sites in and near Kyoto, including Hiroshima. Sango's scholarship focuses on Buddhism in premodern Japan. After completing her first book, "The Halo of Golden Light: Imperial Authority and Buddhist Ritual in Heian Japan" (University of Hawai'i Press, 2015), a study of Buddhist statecraft, she has been working on her next book project, "Living Thought," and another entitled, "Dreams, Gossip, and Secrets."
Sango is currently serving as chair of the Department of Religion and the director of the Asian studies program. She has served on a number of college committees, including serving on the Community, Equality, Diversity, and Inclusion (CEDI) Leadership Board. In addition to her service to Carleton, she was co-chair for the Japanese Religions Unit Steering Committee for the American Academy of Religion (2015-2020), and served as a reviewer for the National Endowment for the Humanities and the Bukkyō Dendō Kyōkai Canada Fellowship in Buddhist Studies in 2018.
---