Carleton College names Michelle Mattson as provost
Mattson comes to Carleton from Wittenberg University, where she has served as provost and professor of German since 2019.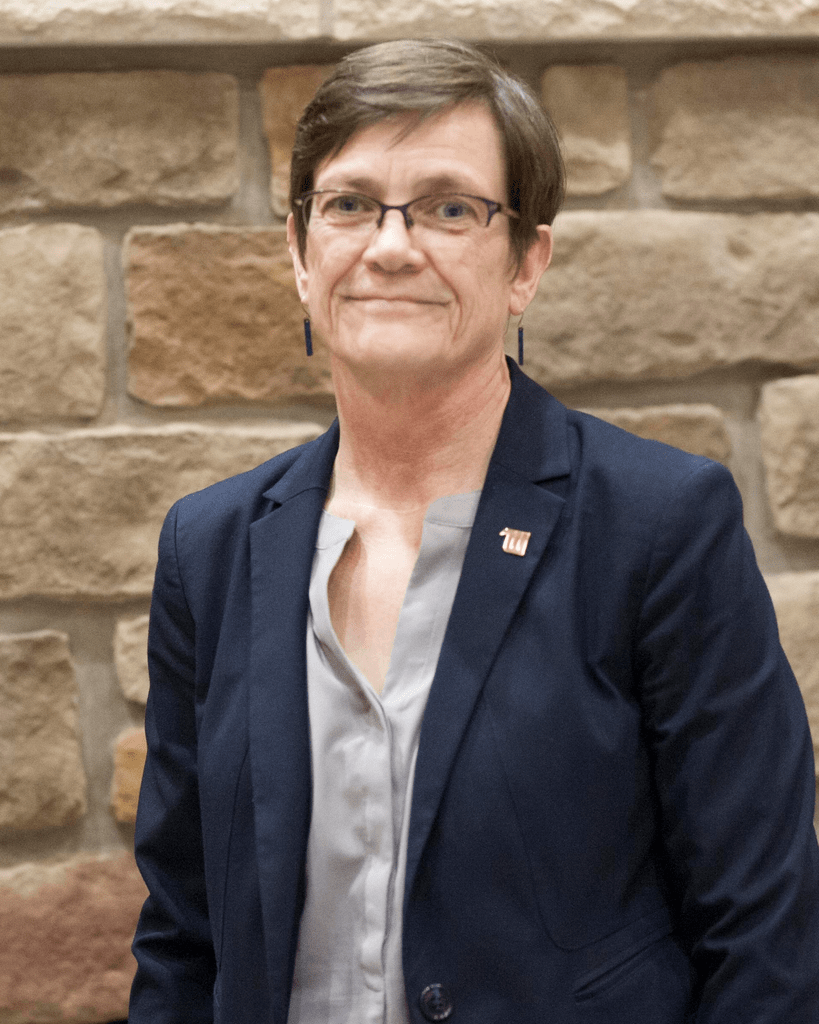 Following a national search, Carleton College has named Michelle Mattson provost and vice president for academic affairs. Mattson comes to Carleton from Wittenberg University, where she has served as provost and professor of German since 2019. Mattson will begin her work at Carleton on July 15.
"I feel very fortunate to have found a provost who brings fresh ideas and experiences to Carleton, yet also understands the special nature of the education we offer," President Alison Byerly said. "Michelle is an experienced and thoughtful administrator with a deep understanding of the richness and breadth of the liberal arts. During the interview process, she not only provided strong answers, she asked great questions. Her intellectual curiosity and eagerness to learn make her a very good match for Carleton."
At Wittenberg, Mattson's responsibilities as provost have included oversight of the academic budget, academic program, faculty hiring and evaluation, Thomas Library, Office of the Registrar, two associate provosts, two faculty directors, and all department chairs and program directors. She worked closely with faculty to develop a new general education curriculum that was launched in 2021. She also led an effort to revise the recruitment, hiring and on-boarding of faculty and staff with the goal of hiring and retaining a more diverse faculty as part of the university's efforts in diversity, equity and inclusion.
"During my visit to campus, I was so impressed with the dedication to students and commitment to liberal arts education that everyone demonstrated," Mattson said. "I am truly excited to be joining such excellent colleagues all across the campus, and look forward to engaging in the kind of dynamic and forward-thinking collaboration that energizes all members of a learning community—particularly one of Carleton's excellence. I am especially excited to help implement the college's Community Plan for Inclusion, Diversity and Equity, and to participate in the upcoming strategic planning process."
Prior to her time at Wittenberg, Mattson served as associate vice president of academic affairs for institutional effectiveness at Rhodes College. She originally joined the faculty at Rhodes in 2004 as chair of the Department of Modern Languages and Literatures. As a faculty member, she was elected chair of the faculty Promotion and Tenure Committee, and elected presiding officer of the faculty. She had previously taught at Columbia University and Iowa State University.
A double major in German and Latin and summa cum laude graduate of the University of Minnesota, Mattson earned her M.A. in German studies and her Ph.D. in German studies and humanities from Stanford University. An accomplished scholar of German literature and culture, she is the author of two books, "Mapping Morality in Postwar German Women's Fiction: Christa Wolf, Ingeborg Drewitz, and Grete Weil" (2010) and "Franz Xaver Kroetz: The Construction of a Political Aesthetic" (1996).
"During the search, Michelle stood out as an individual who would ask the Carleton community thoughtful questions about where we want to go as learners, teachers and scholars; listen carefully to our aspirations and challenges, particularly with regards to IDE; and draw on her experiences as a faculty member and an administrator at multiple institutions to adeptly lead our community forward," said Melissa Eblen-Zayas, professor of physics and member of the search committee.
Mattson succeeds Beverly Nagel, who served as chief academic officer under the title dean of the college from 2009-21, and Gretchen Hofmeister, who was named dean of the college for the 2021-22 academic year.
The search for Carleton's provost began in late 2021 following Byerly's arrival as the college's 12th president. A 14-member search committee included Dev Gupta, president of the faculty and professor of political science; Melissa Eblen-Zayas, professor of physics; David Liben-Nowell, professor of computer science; Gerald Young, chair and professor of physical education, athletics and recreation; Austin Mason, assistant director for digital humanities, director of digital arts and humanities, and lecturer in history; Sinda Nichols, director of the Center for Community and Civic Engagement; Quinn Arnold, Grants Office coordinator; trustee Rolf Peters '86; current student Manjari Majumdar '22; Carolyn Livingston, vice president for student life and dean of students; and Eric Runestad, vice president and treasurer. The group was assisted by Storbeck Search & Associates, a division of the Diversified Search Group and a leading search firm specializing in higher education.
---
Ranked among the nation's top liberal arts institutions, Carleton is a private coeducational college of 2,000 students located 40 miles south of Minneapolis and St. Paul. High academic standards, a national reputation for outstanding undergraduate teaching and a diverse student body contribute to Carleton's success.