Carleton College names Helen Clarke associate vice president for communications
Clarke joins Carleton's vice presidents and the president of the faculty as a member of the President's Cabinet.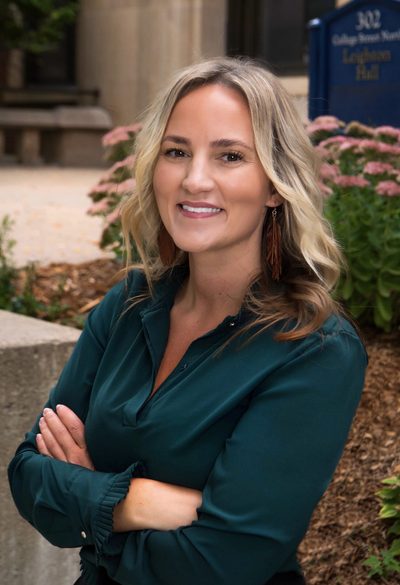 Helen Clarke has been named associate vice president for communications at Carleton College. She was appointed to the role by President Alison Byerly and joins Carleton's vice presidents and the president of the faculty as a member of the President's Cabinet.
In this position, Clarke serves as the chief communications officer of the college and leads the division that is responsible for telling Carleton's story through social and traditional media, photography and video, print and digital marketing, editorial publications, internal communications, and at carleton.edu.
"I am delighted to have Helen Clarke assume this new leadership role at the college," Byerly said. "Since coming to Carleton, she has brought energy, insight, and experience with a wide range of media to her work in College Communications. I look forward to having her join my senior team and strengthen our efforts to communicate Carleton's message authentically and effectively to our many audiences on campus and around the world."
Clarke joined Carleton in 2018 as director of public relations and media and has served in a variety of leadership roles since that time, including as director of digital strategy and public affairs, assistant director of College Communications, and most recently, interim director of College Communications. She serves on a number of committees—including one of the groups responsible for developing components of the college's Community Plan for Inclusion, Diversity and Equity—and has been a member of Carleton's COVID-19 Core Team since its formation in early 2020.
"I love Carleton, and I have a deep respect and admiration for this community and for the transformative education we offer here," Clarke said. "This is a dynamic time in higher education, and I'm honored to play a role alongside President Byerly and others in helping to cement Carleton's place as a truly exceptional liberal arts college."
Prior to joining Carleton, Clarke spent five years as director of marketing and communications for the University of St. Thomas School of Law, where her work contributed to an increase in both the number and quality of law school applicants. She led an institutional rebranding initiative that streamlined creative work and turned community members into brand ambassadors, ran digital advertising campaigns that outperformed industry benchmarks, directed and executed website reorganizations with a student-first focus, and grew institutional social media presences by focusing on community. Before St. Thomas, she led marketing and public relations efforts at higher education institutions in Minnesota and Wisconsin.
Clarke started her career as a journalist with a daily newspaper and is the winner of four awards from the Wisconsin Newspaper Association—for reporting on education and government, feature writing, and for her pursuit of public information through the Freedom of Information Act. She holds a bachelor's degree in journalism.