Carleton College names Dina Zavala inaugural vice president for inclusion, equity and community
Zavala will head a new office charged with advancing the Community Plan for Inclusion, Diversity, and Equity.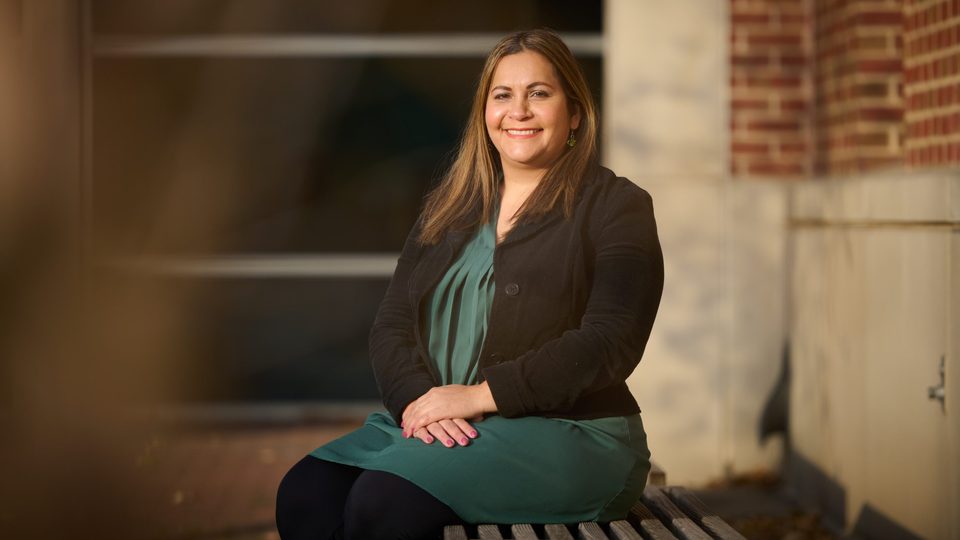 Dr. Dina Zavala has been named to the inaugural position of vice president for inclusion, equity and community (VPIEC) at Carleton College, following a national search and interview process that included involvement and input from students, faculty, staff and alumni. Zavala will begin her new role on June 1, 2023, joining the President's Cabinet and leading a new Office of Inclusion, Equity and Community.
Zavala brings a wealth of experience to Carleton, with many years of work in higher education as a faculty member and administrator. Currently interim vice chancellor for diversity and inclusion at University of Wisconsin La Crosse (UWL), she spent three years as UWL's inaugural assistant vice chancellor for diversity and inclusion, including two years serving as director of equity and affirmative action officer. Zavala also served as director of the Office of Diversity and Inclusion at Mayville State University for three years. Prior to that, she was a faculty member and director of the Spanish program at Valley City State University for eight years.
As VPIEC, Zavala will provide vision and strategic direction for policy and programming around all aspects of inclusion, equity and community. She will play a leadership role in the implementation of Carleton's Community Plan for Inclusion, Diversity and Equity—a 10-year plan finalized in the spring of 2022 that seeks to improve the institutional experience of all community members and to fulfill the college's aspirations to be an inclusive, diverse and equitable institution in ways that are concrete and measurable. The IDE plan touches on the learning, living and working experience of all members of the Carleton community, and almost every aspect of the college's functions and activities.
"I am thrilled to appoint Dina Zavala as Carleton's first vice president for inclusion, equity and community," President Alison Byerly said. "Creating a centralized office to advance our efforts in this area was a key recommendation of the IDE Plan, and it is exciting for Carleton to finally take this important step. Dina's warmth, energy and commitment to the goals of our plan make her a perfect fit for the VPIEC position. Deeply invested in collaboration and relationship-building, she is eager to work closely with students, faculty, staff and alumni to help strengthen the Carleton community."
This appointment concludes a national search process that kicked off in the summer of 2022. Led by co-chairs Professor of Biology Daniel Hernández and Associate Dean of Students Trey Williams, along with consulting firm WittKieffer, the VPIEC search committee conducted listening sessions with a range of campus constituencies and committees in order to create the leadership profile for the VPIEC position. Three candidates were brought to campus in January for in-person interviews and open forums with faculty, staff and students, with responses collected through the end of the month. Feedback from the Carleton community was robust at every step of the process, conveying the high level of investment in this inaugural role for the institution. As co-chairs, Hernández and Williams were committed to a transparent process, providing frequent community updates on the search.
"It is an honor to have been selected as the inaugural vice president for inclusion, equity and community at an outstanding liberal arts institution like Carleton," Zavala said. "I have been so impressed with the campus community's investment in and commitment to this work, and I am eager to join in this journey. Our work together will advance the important goals of the IDE Plan and help foster an environment that allows every member of the community to learn, grow and flourish. I look forward to engaging students, faculty, staff and the community in intentional and meaningful conversations that will enhance our shared commitment to diversity, equity, inclusion and belonging at Carleton."
Carleton will benefit from Zavala's experience as an inaugural IDE leader at UWL, where she helped build and grow its division of diversity and inclusion. Her skills in campus-wide leadership, increasing institutional capacity for IDE work, and staying accessible and approachable to students will be an asset in establishing Carleton's Office of Inclusion, Equity and Community. Zavala's accomplishments reflect her commitment to remaining flexible, diplomatic and creative when approaching IDE issues, and her colleagues have praised her success at fostering productive cross-campus relationships.
Throughout the interview process at Carleton, Zavala emphasized how much her identity as a first-generation professional and immigrant woman has positively impacted her life's work. A second-language learner, Zavala asserted in one open forum with Carleton staff that her history of living "in a borderland, between two worlds" is a major personal and professional strength. Her lived experiences, she said, function as a roadmap showing her how to better serve the non-traditional student—whether that student is a second-language speaker like herself, a DACA recipient, someone from a low-income family or marginalized community, an international student, or any other member of the community.
Zavala holds a Ph.D. in education from North Dakota State University, an M.A. in instruction from Saint Mary's University, and an undergraduate degree in modern languages from the University of Wisconsin River Falls.