Carleton College awards tenure to six faculty members
Six members of the Carleton College faculty have been awarded tenure and promotion to associate professor by the Board of Trustees, effective Sept. 1, 2020.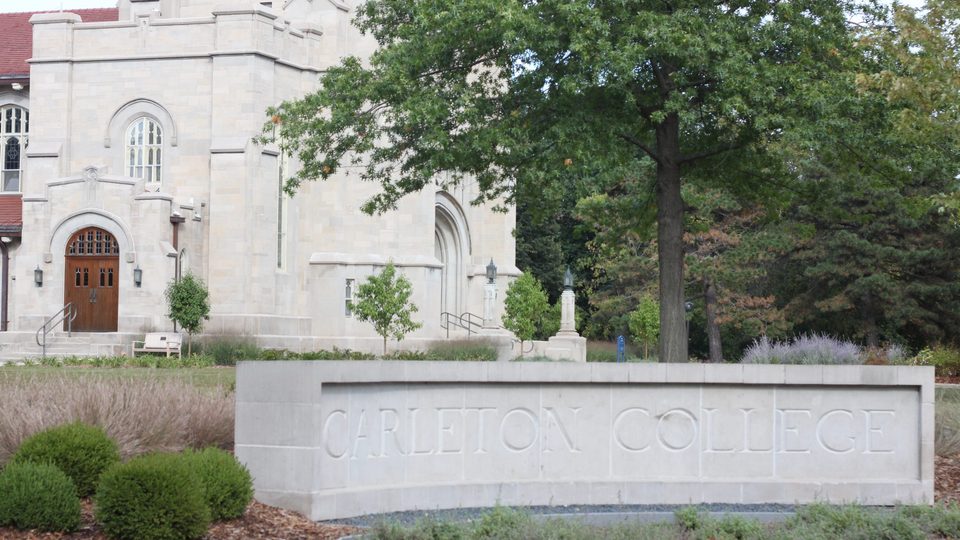 Shaohua Guo, assistant professor of Chinese, joined the Carleton faculty in 2014. She earned a BA and MA from Beijing Normal University and a PhD in Asian Studies from The University of Texas at Austin. Guo teaches Intermediate Chinese, Chinese in Cultural Context and Contemporary Chinese Short Stories. Previously, Guo worked as an assistant instructor at The University of Texas at Austin, then became a visiting assistant professor at Colgate University in New York before coming to Carleton. She co-authored a book, titled Jiedu Tangji Kede (Introduction to Don Quixote). Guo has contributed to numerous journals, peer-reviewed articles, book chapters and conference papers focused on her research in cultural studies of new media, Chinese literature, film and culture, and popular cultures in East Asia.
Jessica Keating, assistant professor of art history, came to Carleton in 2014 from Los Angeles where she was working on her postdoctoral research at the University of Southern California. She obtained her BA from Ohio State University and her PhD in art history from Northwestern University. Keating's courses taught here at Carleton include: Revival, Revelation, and Re-animation: The Art of Europe's "Renaissance," Introduction to Art History II, Baroque Art, and Idolatry. She is the co-editor of The Journal of the History of Collections. In 2018, Keating published her book, titled, "Animating Empire: Automata, the Holy Roman Empire, and the Early Modern World."
Alex Knodell, assistant professor of classics and co-director of archaeology, arrived at Carleton in 2014. Knodell received his BA from the University of Wisconsin-Madison and his PhD in archaeology from Brown University. He completed his postdoctoral fellowship at the Getty Research Institute. Knodell's courses at Carleton include: The Trojan Legend: Mythology, Archaeology, and Legacy; Greek Prose; Roman Archaeology and Art; Elementary Greek; and Archaeology: Science, Ethics, Nationalism and Cultural Property. Knodell is an archaeologist specializing in the ancient Mediterranean and Middle East, especially during prehistoric and Classical times. Much of his research has focused on central Greece, and how the regions within it relate to each other and their wider Mediterranean setting in the Late Bronze Age and Early Iron Age. Knodell has done archaeological fieldwork in Greece, Jordan, Guatemala and the United States, most recently by leading two multidisciplinary regional surveys in Greece. The first is the Mazi Archaeological Project, focusing on the Mazi plain, a small mountain plain at a crossroads between central and southern Greece. The second is the Small Cycladic Islands Project, which began in 2019 as a survey of several small, currently uninhabited islands in the Cycladic archipelago.
Anna Rafferty, assistant professor of computer science, came to Carleton in 2014. She received her BS, BA and MS from Stanford University, and her PhD in computer science from the University of California, Berkeley. Courses taught by Rafferty include: Directed Research in Cognitive Studies, Computability and Complexity, Data Structures, Integrative Exercise and Programming Languages: Design and Implementation. Rafferty's recent work has centered on how to apply machine learning and artificial intelligence techniques to improve education. Her projects have included developing algorithms to automatically diagnose students' understanding from their actions, as well as more applied projects related to improving chemistry learning in the classroom. Rafferty helped co-develop a website, Emmy's Workshop, which is designed to help people improve their algebra skills. In addition to teaching, Rafferty works with programs to improve access to science and math education, especially aimed at underrepresented groups.
Prathi Seneviratne, assistant professor of economics, joined the Carleton faculty in 2013. She received her BA from Mount Holyoke College and her MA and PhD in economics from Johns Hopkins University. Her course teachings at Carleton include: Principles of Microeconomics, Economics of Gender, and International Trade. Seneviratne's research and teaching interests focus on the impact of international trade on labor markets, applied microeconomics and international finance. She has also taught a quantitative reasoning course for college-bound high school students for several summers at Carleton. From 2001-2003 Seneviratne worked as a co-editor of Options, The Women and Media Collective in Colombo, Sri Lanka.
Julia Strand, assistant professor of psychology, has been at Carleton since 2011. She holds a BA from Tufts University, and an MA and PhD from Washington University in St. Louis. She completed a postdoctoral fellowship in the Laboratory of Sensory Neuroscience and Neuroengineering in the department of biomedical engineering at Washington University in St. Louis. Strand's courses include Principles of Psychology, Sensation & Perception, Psychology of Spoken Words, and Perceptual & Cognitive Expertise. Strand is the principal investigator for the Carleton Perception Lab, which deals with how humans perceive speech and recognize spoken words. Strand has been featured in countless peer-reviewed publications and has spoken at multiple talks and national conferences. Some of Strand's other interests include open science, meta-science, R, methodology, measurement and transparency in research.