Carleton College announces winter 2023 faculty promotions
The promotions are approved by the Board of Trustees and will take effect in the fall.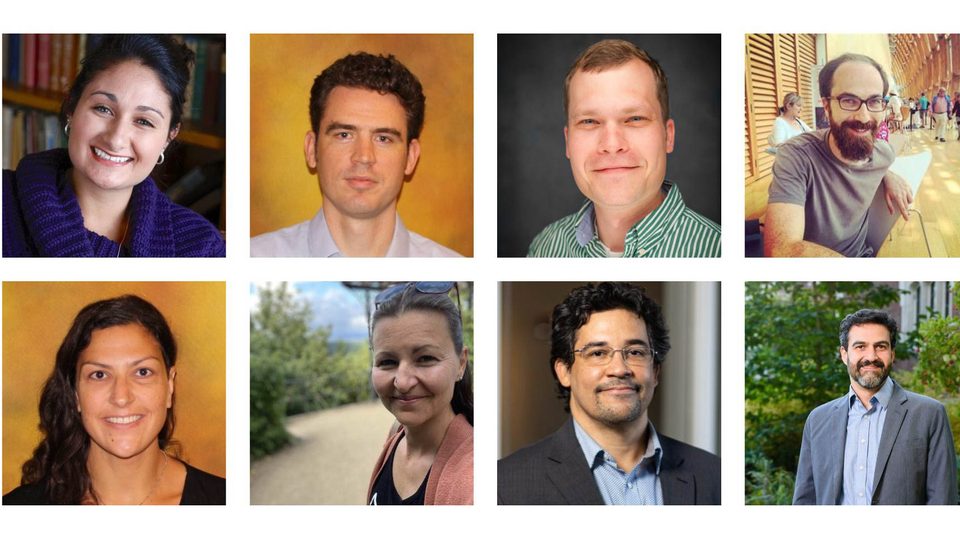 Six members of the Carleton College faculty have been awarded tenure and promoted to associate professor. Additionally, one person coming to Carleton from another institution has been appointed with tenure to associate professor and another with tenure to full professor. The promotions were approved by the Board of Trustees at its February meeting and take effect Sept. 1, 2023.
---
Meet the newly promoted faculty members:
AWARDED TENURE AND PROMOTION TO ASSOCIATE PROFESSOR
Christina Farhart, assistant professor of political science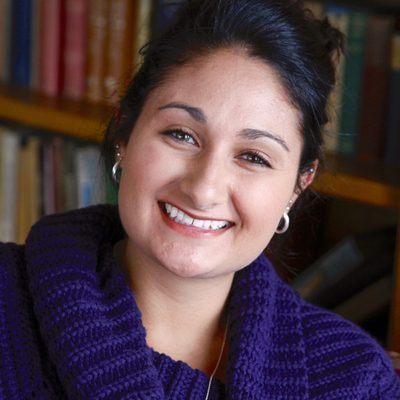 Professor Farhart joined Carleton's political science department in 2017. She graduated magna cum laude from Colorado State University in 2007 with a B.A. in political science and psychology. After earning an M.A. from the same institution, she went on to receive an M.A. and Ph.D. in political science from the University of Minnesota Twin Cities. Farhart teaches introductory and upper-level courses, including the department's methods course required of all political science majors. Through her research, Farhart seeks to understand the causes and consequences of misinformation and conspiracy theories, as well as the impact of political disaffection on political behavior. At Carleton, Farhart served for three years on the Career Center Committee and has been involved in hiring committees for her department and for the college. She has lent her scholarly expertise to campus-wide discussions on current events and is a sought-after adviser for political science majors working on their comps. Her service to her discipline is exemplified by her active participation in professional organizations and conferences.
Jonathan Lafky, assistant professor of economics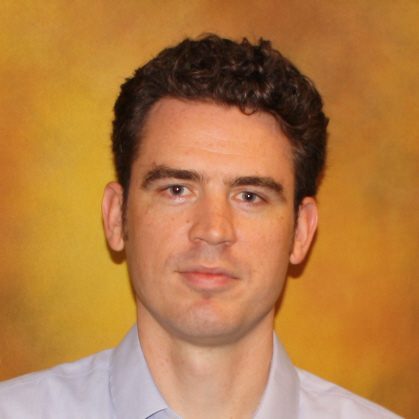 Professor Lafky joined the Carleton faculty in 2016. Prior to his arrival at Carleton, Lafky was an assistant professor at Lafayette College. He earned his B.S. in mathematics at the University of Oregon and his Ph.D. in economics at the University of Pittsburgh. In addition to Principles of Microeconomics, Lafky teaches courses in behavioral economics, game theory and experimental economics. His research focuses on how and why individuals share information with others in economic situations. In 2019, Lafky co-founded the Liberal Arts College Behavioral and Experimental Economists group, which has held two workshops—one hosted at Carleton—with future meetings already planned for 2023 and 2024. He is a board member of the Minnesota Economics Association and has served as a referee for over a dozen journals in the field. At Carleton, he has served on the Environmental Advisory Committee, the Faculty Compensation Committee and the Benefits Committee. He has advised comps and participated in multiple tenure-track hiring searches and the department's facilities planning committee. As a first-generation college graduate, Lafky takes special pleasure in mentoring other first-generation students.
Adam Loy, assistant professor of statistics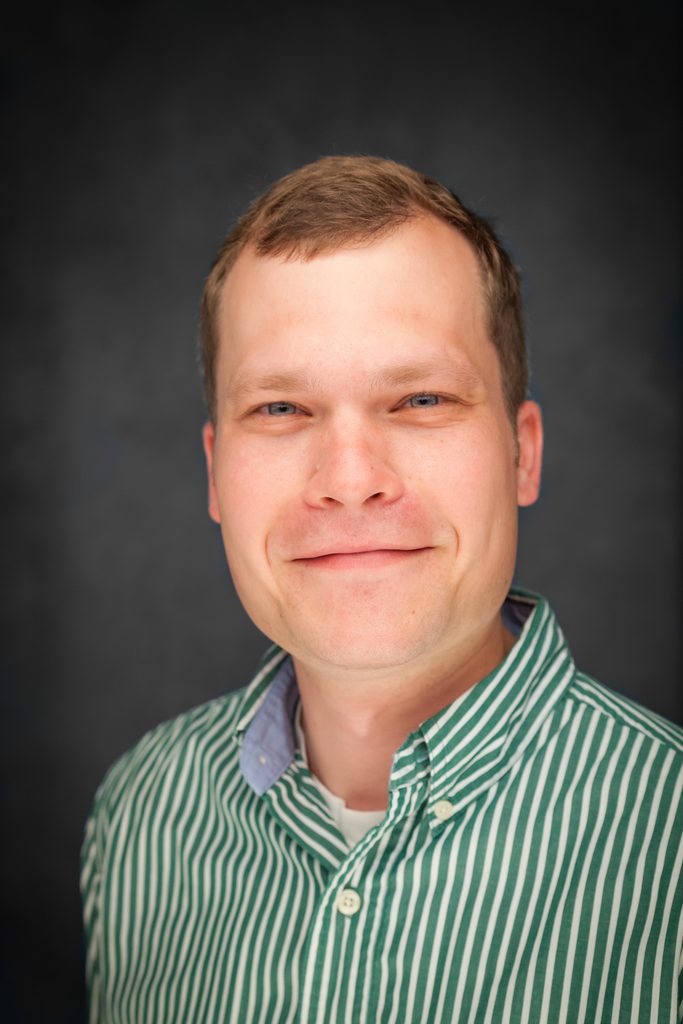 Professor Loy joined Carleton's Department of Mathematics and Statistics in 2017. Before arriving at the college, he was an assistant professor at Lawrence University. Loy holds a B.A. in mathematics and statistics from Luther College (2007) and an M.S. (2009) and Ph.D. (2013) in statistics from Iowa State University. In addition to introductory and intermediate courses in statistics, Loy teaches courses in data science and Bayesian statistics, as well as Statistical Consulting, an Academic Civic Engagement (ACE) course in which students work on projects for community partners. Loy's scholarship in applied statistics spans three areas: development of statistical methods, development of statistical computing packages for the R language and statistics pedagogy. He collaborates with statisticians at national laboratories and regularly involves students in his research. Loy organizes department colloquia as well as student teams for data analytics competitions. At Carleton, he has served on the Institutional Review Board and the Admissions and Financial Aid Committee. He is an associate editor of two journals and on the editorial board of a statistics education blog.
Andrew Poppick, assistant professor of statistics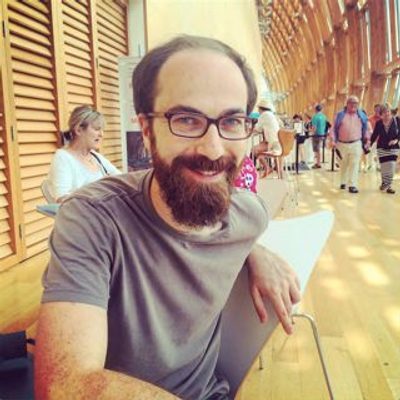 Professor Poppick joined Carleton's Department of Mathematics and Statistics in 2016. He holds a B.A. (2010) and a Ph.D. (2016) in statistics from the University of Chicago. In addition to introductory and intermediate courses in statistics, Poppick teaches courses in time series analysis as well as Statistical Consulting, an Academic Civic Engagement (ACE) course in which students work on projects for community partners. Poppick's pedagogy centers on collaborative problem solving and provides students opportunities to explore the larger societal and ethical issues inherent in the course material and its applications. Poppick is a prolific and interdisciplinary applied statistician who works in the area of statistical climatology, characterizing extreme or rare climate events and creating analysis methods that combine information from both observations and climate models. His publications appear in top statistics and climate science journals, and he collaborates with scholars from academia and national laboratories. Poppick acts as his department's comps organizer, has collaborated with TRIO and with the Quantitative Resource Center, and has served on the Community and Civic Engagement Committee and the Academic Standing Committee. He is also associate editor of the Journal of Agricultural, Biological, and Environmental Statistics and a member of the Probability and Statistics Committee of the American Meteorological Society.
Sandra Rousseau, assistant professor of French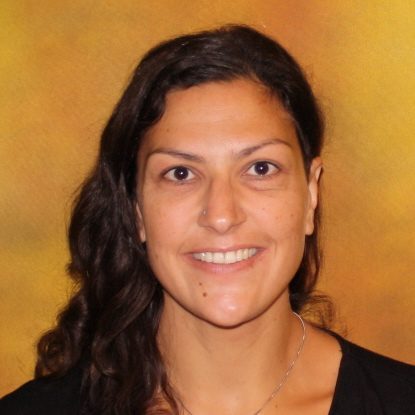 Professor Rousseau joined Carleton's faculty in 2015. She graduated from the University of Lyon in 2006 with a specialization in English and the anglophone world. She earned an M.A. and Ph.D. in French and francophone studies from Pennsylvania State University, writing her doctoral dissertation on Franco-Algerian relations and comic memory. In addition to teaching French language courses, Rousseau teaches courses on contemporary francophone culture, graphic novels, representations of the Algerian war and cultural connections between France and the Middle East. Rousseau's scholarship weaves together several related disciplines, including post-colonial literature, memory studies, humor studies and the study of graphic novels. She has published in respected journals in both French and English. At Carleton, Rousseau has served on the Academic Standing Committee and on the advisory board of the Humanities Center. Her colleagues highlight her efforts to strengthen the French department, support the Middle Eastern studies program and bring to light issues of equity, diversity and inclusion.
Juliane Schicker, assistant professor of German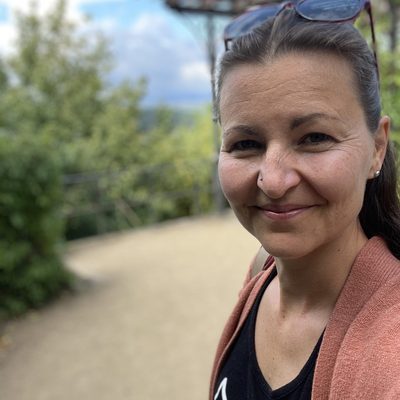 Professor Schicker joined the Carleton faculty as a visiting professor in 2015 and then as assistant professor of German in 2016. She completed the First State Exam in English, German, and Secondary Education at the Otto-von-Guericke University Magdeburg, Germany in 2008. She earned an M.A. in German (literature and linguistics) at Texas Tech University in 2009 and a Ph.D. with highest distinction at Pennsylvania State University in 2015. Schicker teaches courses in the German language sequence and on politics, culture and the arts. Schicker's scholarship engages the socio-cultural history of the German Democratic Republic with a focus on musicological, artistic and architectural aspects. Schicker has helped build community among German students at Carleton and raised the profile of German studies on and beyond campus by organizing events, engaging in outreach to Northfield High School, collaborating with her counterpart at St. Olaf College and building a vibrant social media presence for the department. In recognition of her efforts, she received a national award for Outstanding German Program Development and Advocacy in 2020. Schicker has also served on the Advisory Boards for European Studies, Off-Campus Studies and the Center for Global and Regional Studies.
APPOINTED WITH TENURE TO ASSOCIATE PROFESSOR
Daniel Williams, Mary and Fred Easter Africana Studies distinguished visiting research associate professor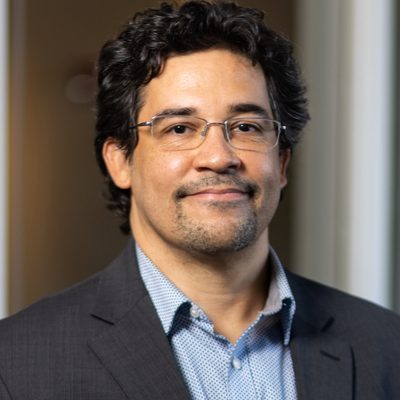 Professor Williams joins the Carleton faculty as an associate professor with a joint appointment in the sociology and anthropology department and the Africana Studies program. Williams graduated from Northwestern University in 1993 with a B.A. in German studies. He went on to earn an M.A. in public policy from the University of Minnesota Humphrey Institute in 2001 and a Ph.D. in sociology from the University of Maryland College Park in 2012. Williams taught at Carleton as a visiting assistant professor from 2012 to 2015. He taught at St. Catherine University from 2015 to 2022, earning tenure in 2021. He has taught a wide array of courses over the past decade, including Sociology of Race and Ethnicity, Neighborhoods and Cities: Identities and Inequalities, and Immigrants and Refugees in Europe. Williams' research focuses on identity formations related to race, ethnicity and immigration in the United States and abroad. Fluent in German, Williams has worked extensively in Germany, publishing articles on how race and immigration intersect with the construction of modern German identity. Williams is currently a fellow with the Mapping Prejudice Project at the University of Minnesota, investigating how race and immigration status have shaped homeownership across generations.
APPOINTED WITH TENURE TO FULL PROFESSOR
Kambiz GhaneaBassiri, visiting scholar in religion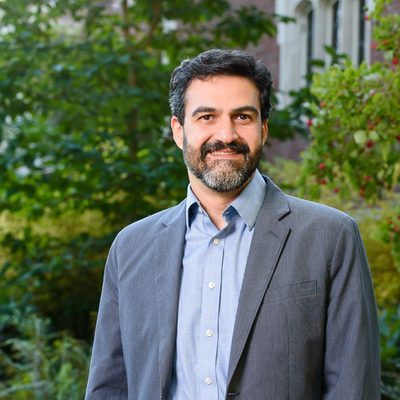 Professor GhaneaBassiri comes to Carleton as the Thomas Lamb Eliot professor of religion and humanities at Reed College, where he has taught since 2002. GhaneaBassiri recently served as a Benedict distinguished visiting professor of religion at Carleton and is the parent of a graduate from the class of 2022. He earned a B.A. summa cum laude in religious studies from Claremont McKenna College and a Ph.D. in the study of religion from Harvard University. While at Reed, GhaneaBassiri taught a range of courses on early and contemporary Islam, Sufism, the Mosque in Islamic history, Islam in U.S. religious history, material religion, and theories and methods of the study of religion. His books have been widely reviewed, praised and assigned. ​​He has co-edited three collections of essays and published over a dozen articles on Islamic religious law, Islamophobia and the history of Islam in America. GhaneaBassiri's work has been supported by the Luce, Carnegie and Fulbright-Hays programs, and he was selected as a Guggenheim Fellow for 2012-13. His public engagement has included editorials in the Huffington Post and The Oregonian, serving as adviser for a PBS documentary and running the Portland Muslim History Project, as well as collaborating on a virtual tour of the oldest mosque in the U.S. GhaneaBassiri has served on numerous editorial boards and on committees of the American Academy of Religion (AAR), recently as the elected co-chair of the Contemporary Islam Group in the AAR. He served on the Committee on Advancement and Tenure and the Committee on Academic Programs and Planning at Reed and has been chair of Reed's religion department for much of the past decade.