Carleton celebrates dedication of Hasenstab Hall, new home of political science and international relations
The official dedication was held Oct. 28, 2022.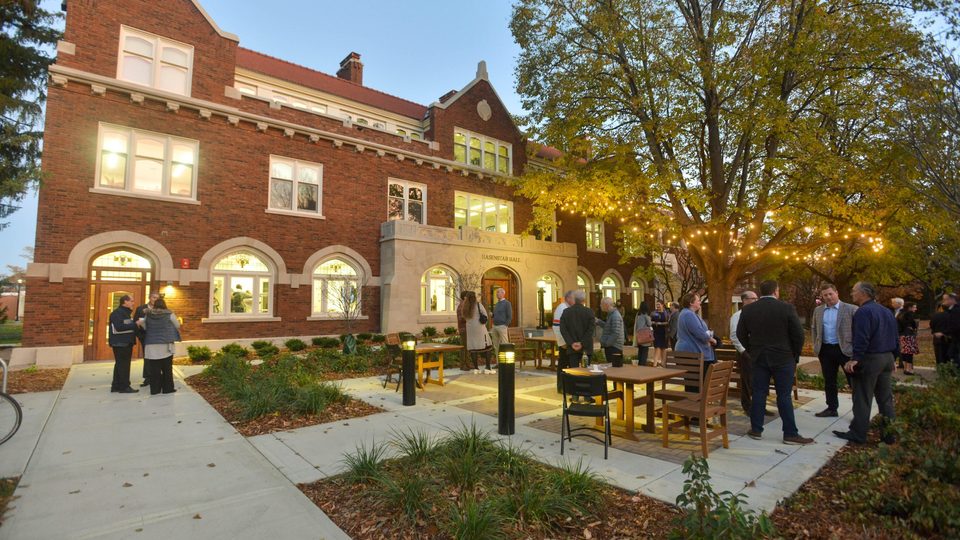 Students, faculty, staff, alumni and Northfield community members gathered on campus the evening of Friday, Oct. 28, to celebrate the dedication of Hasenstab Hall. The celebration featured remarks from President Alison Byerly, Every Carl for Carleton campaign chair Cathy Paglia '74 P'18, faculty president and professor of political science Devashree Gupta, and Michael Hasenstab '95.
Originally built in 1914 to house Carleton's music program, Music Hall, as it was then called, featured a pipe organ, small practice rooms and leather-padded soundproofing doors. After the music department moved to the new music wing of the Weitz Center for Creativity in the fall of 2017, the future of the building became uncertain, and it temporarily turned into a transitional space for academic departments displaced by renovations. In 2018, Michael Hasenstab and his wife, Mary Ann, stepped forward with a generous gift to the Every Carl for Carleton campaign, which allowed the college to completely renovate the 104-year-old facility as a new, modern home for the political science and international relations department. Renovated during the summer of 2022 and rededicated as Hasenstab Hall at the October celebration, the building now has flexible classrooms; open spaces for discussions, projects and presentations; and a lounge for students to connect and build community.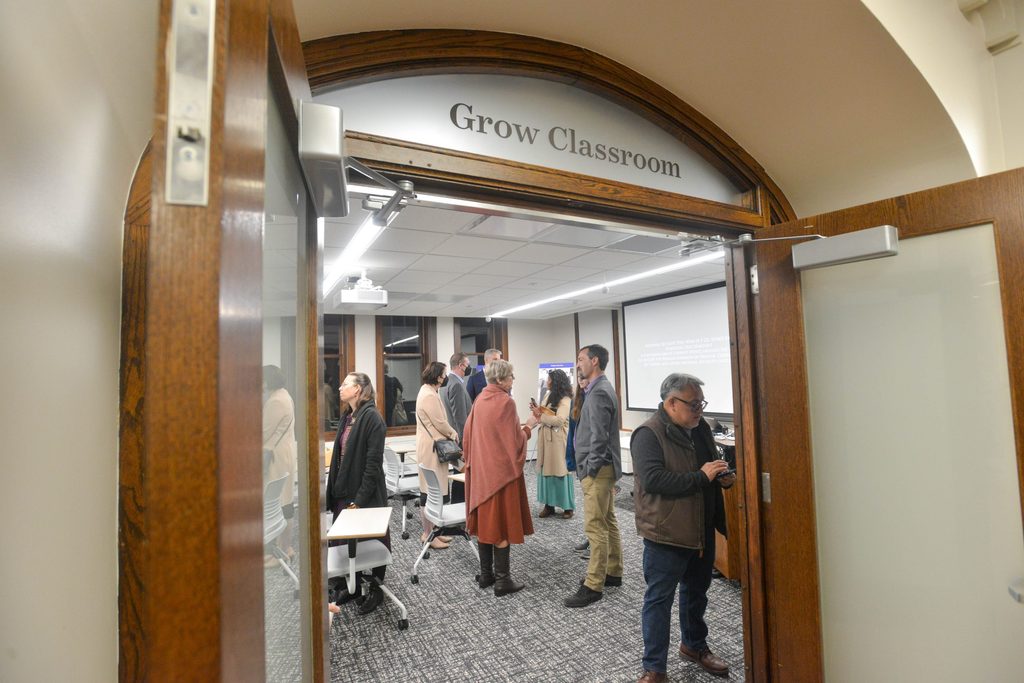 An international relations major at Carleton, Hasenstab credits his academic experience with helping to set him up for success as an investor. One of his professors at Carleton was the late Roy Grow, Frank B. Kellogg professor of international relations, who taught at Carleton from 1979 through 2013. Throughout his tenure, Grow led almost 300 students (including Hasenstab) on off-campus studies programs to China. He also officiated Michael and Mary Ann's wedding in 2009, and in honor of this special connection, Hasenstab Hall prominently features the Grow Classroom on the first floor.
"To be curious and to inspire other people is exactly what we got from Roy," Hasenstab said in his remarks. "It's wonderful to have this small, but very meaningful tribute to him."
The dedication celebration also included the presentation of a framed illustration of the renovated building to the Hasenstabs, created by studio art major Joella Lai '23.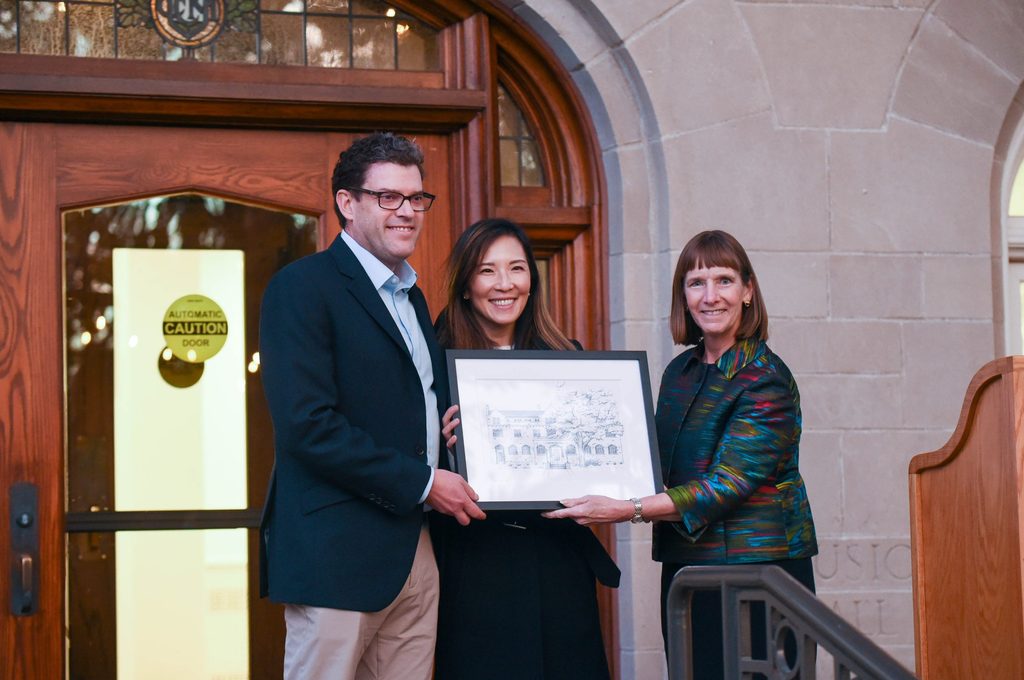 "As a senior, having formed many close relationships with other students, faculty and staff, Carleton has become a second home," Lai said before the event. "I enjoyed taking a step back and closely studying the architectural features of Hasenstab Hall. Drawing is not only a form of expression, but also a tool to help me see things from a new perspective. This project has given me a chance to appreciate the beauty of the campus itself, which I will surely miss as my time here at Carleton nears its end."
The dedication concluded with an invitation to explore the new space, as political science students and professors scattered themselves throughout the building to answer questions and provide more information about certain aspects of the renovation.
"Hasenstab Hall is a light-filled, collaborative space," Gupta said. "The building looks to the future while retaining its soul."
And, for any alumni who might be worried, Gupta assured attendees that the building also now has "100% fewer bats."
---
Erica Helgerud '20 is the news and social media manager for Carleton College.