Carleton College announces 2022 faculty promotions
The promotions are approved by the Board of Trustees and will take effect in the fall.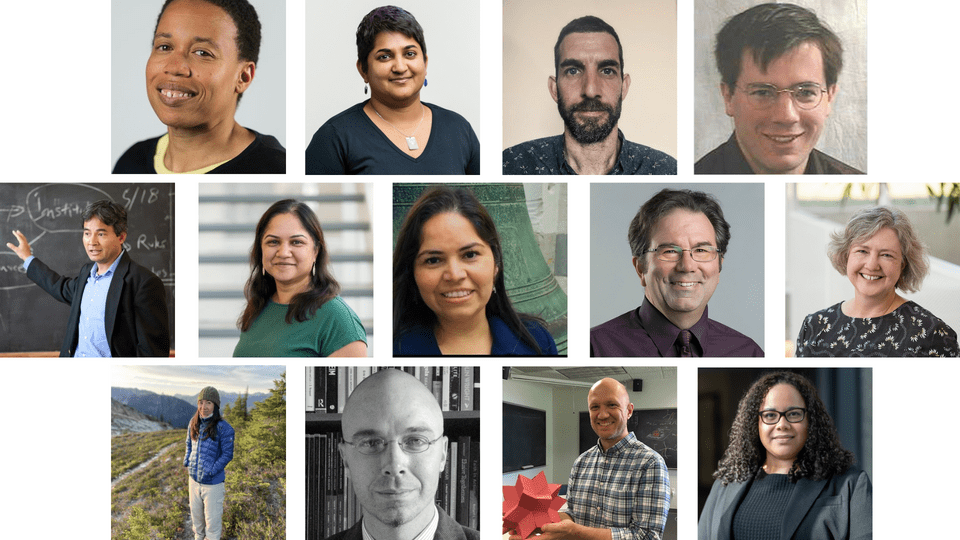 Nine members of the Carleton College faculty have been promoted to full professor, three have been awarded tenure and promotion to associate professor, and another has been appointed with tenure as an associate professor. The promotions were approved by the Board of Trustees at its February and May meetings and take effect Sept. 1, 2022.
---
Meet the newly promoted faculty members:
FROM ASSOCIATE PROFESSOR TO FULL PROFESSOR
Martha-Elizabeth "Marty Baylor" Reed, associate professor of physics and astronomy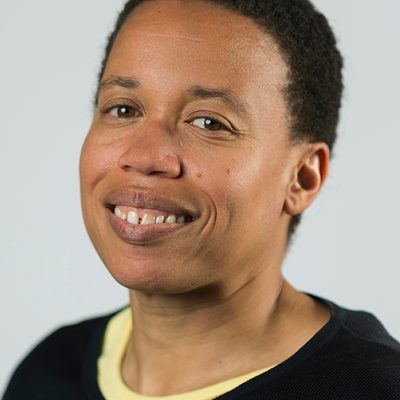 Professor Baylor joined the Carleton faculty in 2010 after completing a postdoctoral position in the electrical engineering department at University of Colorado Boulder. Baylor earned her B.A. in physics in 1998 from Kenyon College before teaching middle and high school physics and astronomy at the Maret School in Washington, D.C. until 2000. She then worked as an electrical and optical engineer at NASA Goddard Space Flight Center, designing telescopes and optical test beds for technologies used in the James Webb Space Telescope until 2002, when she left to pursue graduate work. She earned her Ph.D. in physics from the University of Colorado Boulder in 2007, followed by a visiting position in Carleton's physics and astronomy department during 2007 and 2008. Baylor currently serves as the chair of the physics and astronomy department. She has also served as the chair of the Junior Faculty Affairs Committee, as the pre-engineering advisor and on the Education and Curriculum Committee. Beyond Carleton, Baylor has served as both member and chair of the American Physical Society's (APS) Committee on Education. She has contributed to the APS Effective Practices for Physics Programs guide for physics department chairs and has served multiple times on the steering committee for the Physics Department Chairs Conference and co-facilitated sessions for the New Chairs portion of the conference. Baylor views equity, diversity and inclusion (EDI) as an essential component of her service work and she currently serves as chair of the Inclusive and Accessible Bathrooms Committee at Carleton. Additionally, she was recently awarded an APS Innovation Fund grant to develop the APS EDI Fellows program.
Anita Chikkatur, associate professor of educational studies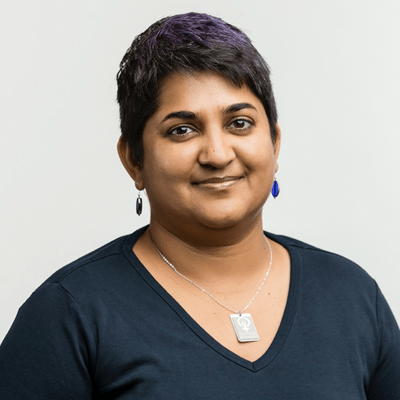 Professor Chikkatur joined the Carleton educational studies department in 2008, initially as a scholar in residence through the Consortium for Faculty Diversity predoctoral fellowship. Chikkatur received her B.A. in sociology and education from Swarthmore College and her M.S.Ed. and Ph.D. from University of Pennsylvania's Graduate School of Education. Chikkatur's research and teaching interests focus on issues of diversity and difference in educational institutions. For the past four years, Chikkatur has served as co-principal investigator (PI) on a federally-funded participatory action research (PAR) project in Faribault, Minn. which has involved over 40 community researchers, including students, parents, teachers and administrators. She has collaborated with staff at Carleton's Center for Community and Civic Engagement (CCCE), particularly with former associate director Emily Oliver, who served as co-PI for two years. As the grant comes to an end, she is working with Sinda Nichols and other CCCE staff to ensure that the relationships between Carleton and Faribault developed through this project continue to flourish. Her courses at Carleton focus on race and immigration, youth activism and organizing, and urban education. Chikkatur has taught for the Carleton Liberal Arts Experience (CLAE) program several times and has served as a mentor for seven Mellon Mays fellows. She has also advised education-related comps in women's and gender studies and American studies and has served on the Faculty Affairs Committee and Institutional Review Board. She is currently on the Advisory Board for YoUthROC, a youth research team in north Minneapolis, and is a core organizer for Education for Liberation Minnesota, a community-based organization focused on creating the conditions for culturally relevant, anti-racist, liberatory education in preK-12 schools.
Daniel Groll, associate professor of philosophy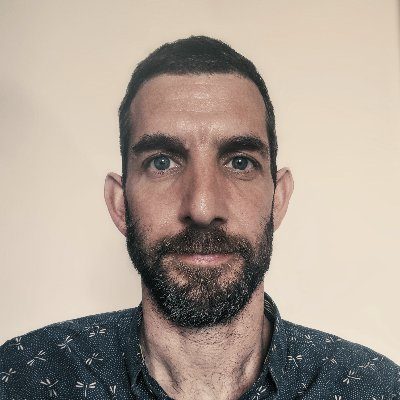 Professor Groll joined the Carleton philosophy department in 2009. He received his Ph.D. from the University of Chicago in 2009 after completing a B.A. in philosophy and a B.Mus. in jazz performance (drums) at McGill University in 2002. He has been an affiliate faculty member at the Center for Bioethics at the University of Minnesota since 2011. Groll works in normative ethics, medical ethics and family ethics, and he routinely teaches ethics, topics in medical ethics and an Argument & Inquiry seminar called "Family Values: The Ethics of Being a Family." Over the years, he has taught classes such as Social Construction, Life & Death, Killing, Modern Philosophy, Aesthetics, The Demands of Morality, Nature & Ethics and Individuality & Autonomy. For several years, he taught Philosophy with Children, which saw Carleton students going to Greenvale Park Elementary to do philosophy with first and third graders. Groll has also been the director of Ethical Inquiry at Carleton (EthIC), which runs and sponsors programming related to ethical inquiry for the entire community. Under the auspices of EthIC, Groll coaches Carleton's Ethics Bowl team (which won a place at Nationals in 2021). Groll has served as faculty chair of the Carleton Responsible Investment Committee as well as chair of the Institutional Review Board. He was chair of the philosophy department from 2018 to 2020.
Baird Jarman, associate professor of art history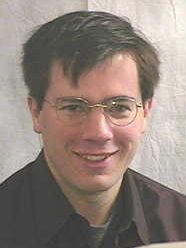 Professor Jarman joined the Carleton art and art history department in the fall of 2002 as an instructor before receiving his Ph.D. in art history from Yale University in 2005. Prior to Carleton, he earned a B.A. in mathematics in 1992 and an M.A. in art history in 1995, both from Williams College. While starting his dissertation research, he taught as a visiting instructor at Yale University. Jarman offers courses ranging from broad surveys of global art and architecture to seminars focused on the visual and material culture of North America and Europe during the 19th century, his area of specialization. Since 2018, he has led an off-campus studies (OCS) program three times to study architectural history, urban planning and cultural heritage practices in western Europe, visiting sites ranging from prehistoric stone structures to contemporary skyscrapers. Jarman has published multiple articles and presented numerous conference papers, most often concerning the intersection of politics and visual culture, especially involving the history and theory of political caricature. At Carleton, Jarman has served as a member of the Education and Curriculum Committee and as chair of the Faculty Affairs Committee. He is currently the chair of the Campus Design Advisory Committee and has previously chaired the Library Committee and served on the Junior Faculty Affairs Committee. He also chaired the Department of Art and Art History for three years.
Tun Myint, associate professor of political science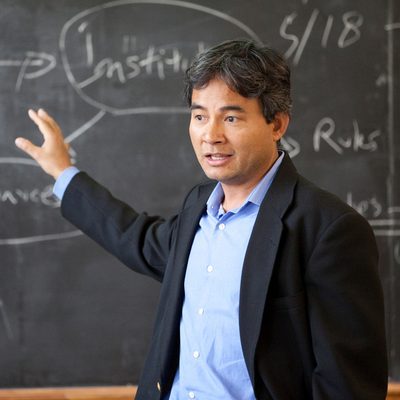 Professor Myint joined the Carleton political science department in 2007 as a visiting assistant professor after his time as a postdoctoral fellow at the Vincent and Elinor Ostrom Workshop in Political Theory and Policy Analysis at Indiana University. He earned his B.A. in political science and east Asian studies from Indiana University, his M.A. in public administration from the Indiana University School of Public and Environmental Affairs (SPEA) and his Ph.D. in law and social sciences from a joint program at the Indiana University School of Law and SPEA. Myint teaches all levels of courses in comparative politics, international relations and environmental studies. In addition, he directed the Political Economy and Ecology of Southeast Asia OCS programs in 2015 and 2020, which involved field-based teaching in Burma/Myanmar, Thailand and Malaysia. He also brought Carleton students to Burma/Myanmar every summer from 2014 to 2019 to conduct field research. As a scholar of Myanmar, Myint has appeared in conventional media and given public lectures at non-academic settings to share information about political development in Myanmar. He also co-founded and served as senior editor of the Independent Journal of Burmese Scholarship with colleagues who are scholars of southeast Asia and Burma/Myanmar. Myint has served on the Institutional Review Board and the Junior Faculty Affairs Committee and is the current chair of the Department of Political Science and International Relations. Since 2009, he has also served as a member of the steering committee for the environmental studies program.
Raka Mitra, associate professor of biology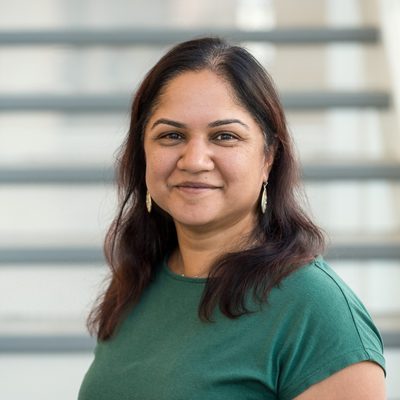 Professor Mitra joined the Carleton faculty in 2008. Prior to arriving at Carleton, she completed postdoctoral work at Stanford University and the University of Minnesota. Mitra received her S.B. in biology from M.I.T. in 1996 and her Ph.D. in biological sciences from Stanford University in 2003. A cell biologist with a research focus on plant-microbe interactions, Mitra teaches courses in cell biology, microbiology and microbial pathology as well as contributing to the introductory biology sequence. Her courses emphasize active learning and include discussions of diversity, equity and inclusion. Mitra has served as an elected member of the Budget Committee and the Faculty Personnel Committee, as well as the Institutional Biosafety Committee, the Career Center Committee and the STEM Board. She has also served as the biology departmental comps coordinator. In addition to her laboratory research, Mitra has served her professional community by acting as a senior editor of the Molecular Plant-Microbe Interactions Journal as well as hosting and producing the Microgreens podcast for the Molecular Plant-Microbe Interactions Journal. This work reaches thousands of listeners across the globe and makes the field of plant-microbe interactions more tangible to scientists and non-scientists. Mitra is also a reviewer for the National Science Foundation and for a number of other scientific journals.
Yansi Pérez, associate professor of Spanish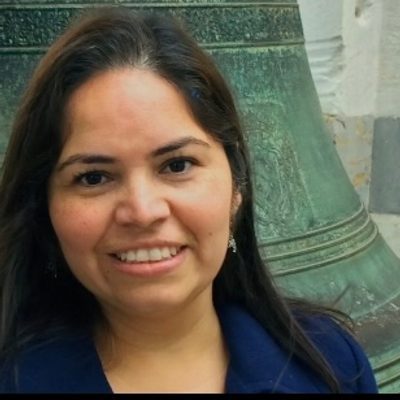 Professor Pérez joined the Carleton faculty in 2009. She received her B.A. in comparative literature with honors from Stanford University in 1996. She then received her M.A. in 2002 and Ph.D. in 2007 from Princeton University. Prior to coming to Carleton, Pérez was a Mount Holyoke postdoctoral fellow and visiting assistant professor for one year before becoming an assistant professor of romance languages and literatures at Wesleyan University for two years. Pérez regularly teaches introductory language courses as well as more advanced thematic courses on Latin American literature, specifically Central American literature, the detective genre and revolutionary literature. Pérez served three years as department chair of Spanish and began her tenure as program director of Latin American studies during the 2020-21 academic year. She has also served on the Language Center Advisory Board, the Judiciary Hearing Board and the Faculty Affairs Committee. Beyond her service at Carleton, Pérez has served as external reviewer in various department and program reviews at other institutions as well as for tenure promotions. Additionally, she has written several books and regularly serves as a reviewer for various journals in her field. Next year, Pérez will become the director of the Center for Global and Regional Studies (CGRS) at Carleton.
Lawrence "Larry" Wichlinski, associate professor of psychology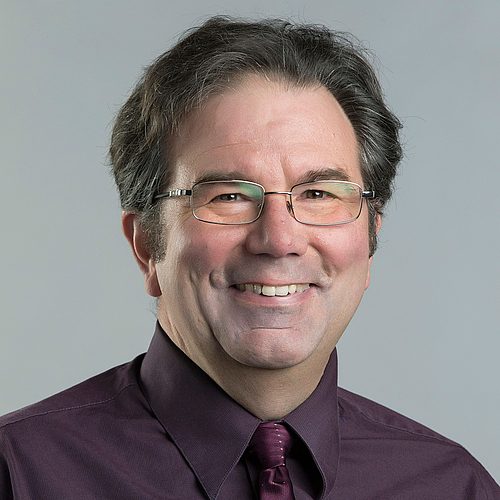 Professor Wichlinski began teaching at Carleton in 1990. He earned his B.A. from Earlham College, his M.A. in biopsychology from Syracuse University and his Ph.D. in psychology with an emphasis on developmental biopsychology from Southern Illinois University at Carbondale. Wichlinski teaches a wide range of courses, including Principles of Psychology; Sleep and Dreaming; Behavioral Neuroscience; Clinical Neuroscience; Psychopharmacology; Child and Adolescent Psychiatry; States of Consciousness; and Mind, Brain and Behavior, a Carleton FOCUS course oriented toward students from historically underrepresented backgrounds in STEM fields. Wichlinski has served on a number of committees at Carleton, including the Faculty Personnel Committee, Student Fellowships Committee, Campus Design Committee, Career Center Committee and the Institutional Animal Care and Use Committee. He has served as secretary for Carleton's Sigma Xi chapter and as an evaluator of student writing portfolios. Wichlinski also participates in Carleton's interdisciplinary neuroscience and cognitive science programs. He has taught Introduction to Neuroscience during the Carleton Summer Science Institute for high school students and has also served as director for that program. Outside of Carleton, Wichlinski is a member of the Society for Neuroscience. He has also been a manuscript reviewer for the Behavioral and Brain Sciences Journal as well as a book reviewer for Cambridge University Press and Oxford University Press.
Jennifer Ross-Wolff, associate professor of biology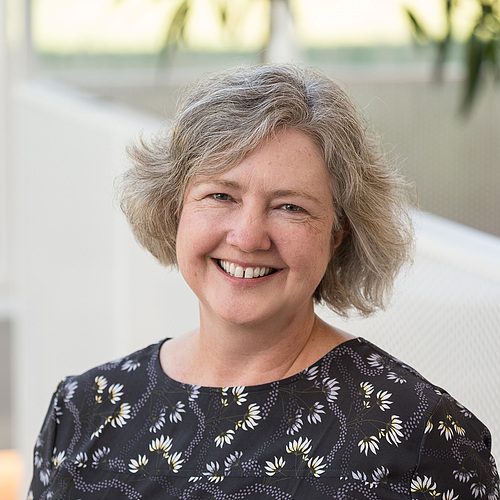 Professor Ross-Wolff joined Carleton's faculty in 2006 after serving as a visiting assistant professor at Macalester College and a postdoctoral associate at the University of Minnesota. She completed her Ph.D. in University of Minnesota's Molecular, Cellular, Developmental Biology program in 2005 after receiving an M.S. in cell biology from Vanderbilt University and a B.S. in biology from Millikin University. Ross-Wolff is a developmental biologist and geneticist with a focus on the biology of the developing nervous system. She teaches courses related to these interests, including Animal Developmental Biology, Developmental Neurobiology and Genetics. Ross-Wolff is also the director of Carleton's neuroscience interdisciplinary minor and recently served as chair of the biology department. She served as the co-chair of the Science Board and as director of the STEM Board as well, implementing programming for interdisciplinary work among STEM departments in the new science complex. Working toward diversity, equity and inclusion for those who have been historically underrepresented in STEM and in higher education is central to Ross-Wolff's work, and in addition to broadening opportunities for participation and building community in her research lab, courses and department, she coordinated and served as a mentor for the Summer Science fellows, a student research program that provides mentoring and research funding for students who identify as members of historically underrepresented groups. Ross-Wolff has also served on many Carleton committees, including the Faculty Affairs Committee, the Academic Standing Committee, the Faculty Grants Committee and the Premedical Advising Committee.
---
AWARDED TENURE AND PROMOTION TO ASSOCIATE PROFESSOR
Rika E. Anderson, assistant professor of biology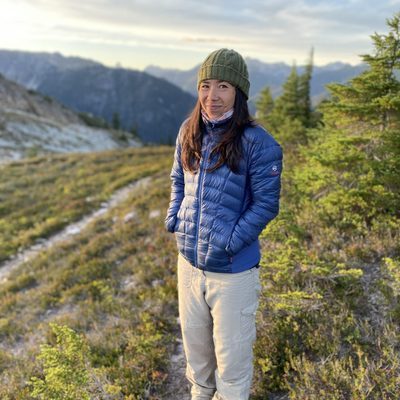 Professor Anderson '06 joined Carleton's faculty in 2017. She graduated magna cum laude from Carleton College in 2006 with a B.A. in biology and a concentration in environment and technology studies. She went on to earn an M.S. in oceanography and a Ph.D. in oceanography and astrobiology, both from the University of Washington Seattle. Prior to returning to Carleton, Anderson was a visiting faculty member at Evergreen State College, a postdoctoral fellow at the NASA Astrobiology Institute and a postdoctoral scientist at the Marine Biological Laboratory. In addition to teaching introductory biology, Anderson teaches upper-level courses in genomics, bioinformatics and the origins and evolution of life. She has published extensively, several of her papers co-authored with Carleton undergraduates. She has also found success in obtaining external funding, most notably the prestigious CAREER grant awarded by the National Science Foundation. At Carleton, Anderson serves on the Faculty Affairs Committee and on the STEM Board, and she has actively worked to promote equity, diversity and inclusion at the college and beyond. To support under-resourced scientists in her professional network, she helped develop a community-based instrument to sample fluids from the deep sea. Also, through her involvement with the Ocean Memory Project, she collaborated with scientists and artists to develop artwork that explores the intersection between oceans, climate change and resilience.
Wes Markofski, assistant professor of sociology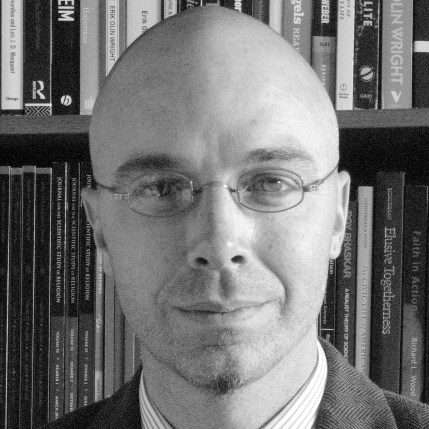 Professor Markofski joined the Carleton faculty in 2016. Markofski received a B.S. in molecular biology and philosophy (double major with distinction) from the University of Wisconsin Madison in 2000 and continued his education there with an M.S. in sociology in 2010 and a Ph.D. in sociology in 2016. Markofski teaches a range of courses, including Introduction to Sociology; Sociological Thought and Theory; and Diversity, Democracy and Inequality in America. At Carleton, Markofski has served on the Junior Faculty Affairs Committee, the Library and Information Technology Committee and the Recreation Center Advisory Committee. He has devoted special attention to mentoring students, especially students from disadvantaged or underrepresented backgrounds, through advising, comps supervision, independent studies and the Mellon Mays Undergraduate Fellowship Program. Markofski has also launched a new major research project, "Protecting Sacred Waters: Mobilizing Indigenous and Western Meanings of Science and Spirituality in the Battle over Line 3," which will investigate how Native American activists and allies mobilize scientific and spiritual arguments to oppose oil pipeline expansion across Anishinaabe lands in northern Minnesota. This work will be supported by a prestigious $75,000 Templeton Foundation Grant, which Markofski won in 2020.
Robert Thompson, assistant professor of mathematics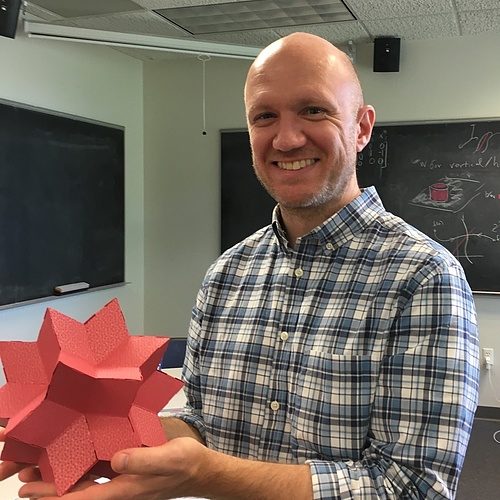 Professor Thompson joined the Carleton math department in 2015. Thompson received a B.A. in mathematics from Reed College in 2002, an M.S. in mathematics from Portland State University in 2008 and a Ph.D. in mathematics from the University of Minnesota in 2013. Before he came to Carleton, he was a visiting assistant professor at Macalester College and a teaching and research postdoctoral fellow at Harvey Mudd College. In addition to introductory courses in calculus and linear algebra, Thompson teaches courses in applied mathematics, including ordinary and partial differential equations, differential geometry and numerical analysis. Thompson is an applied mathematician whose work spans the areas of optimization, computational geometry and topology, and mathematical physics. His collaborations include industry partners, optical physicists, archaeologists and zoologists, resulting in projects in such diverse areas as 3-D image reconstruction, broken bone reassembly, lens fabrication and manufacturing. He regularly involves students in his research, many of whom are first- or second-year students with less mathematical background, including as co-authors on publications. Thompson actively contributes to his department and to the broader campus community, serving as his department's representative on the STEM Board as well as the math placement coordinator. He organizes and advises student teams for applied mathematics competitions and regularly takes groups of students to regional math conferences. He is similarly actively engaged in his professional community, serving as both member-at-large and the student activities coordinator for the north central section of the Mathematical Association of America.
---
APPOINTED WITH TENURE TO ASSOCIATE PROFESSOR
Rebecca Brückmann, history department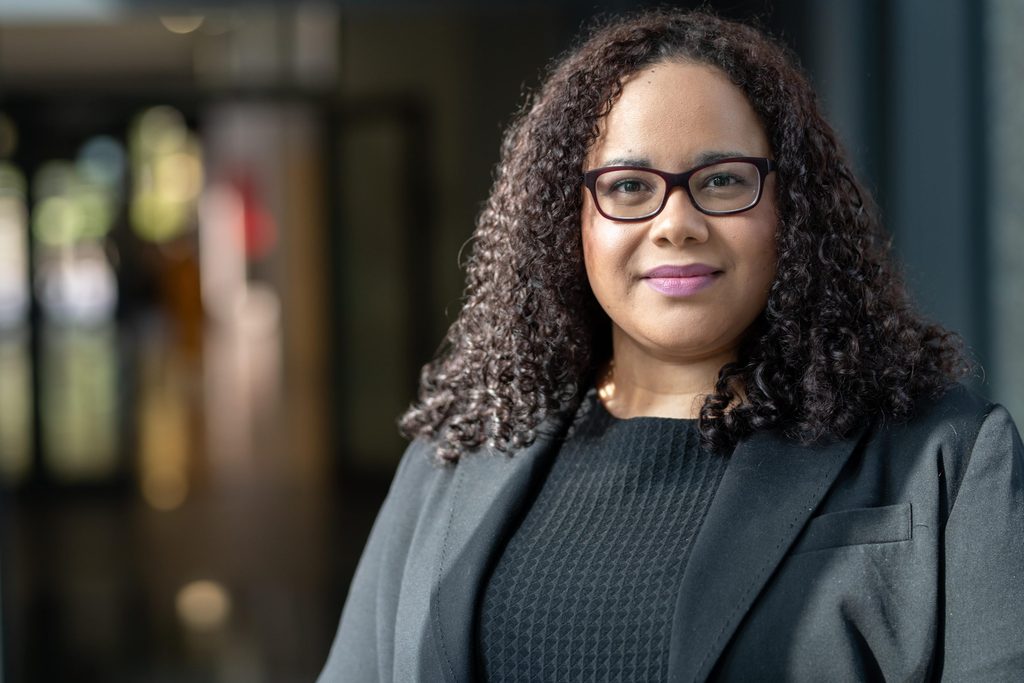 Professor Brückmann will start at Carleton in the fall of 2022 as an associate professor. She holds a Magistra Artium (B.A. and M.A.) in modern and contemporary history, sociology and political science from Humboldlt-Universität zu Berlin and the University of Leicester and earned her Ph.D. in modern and contemporary history from Freie Universität Berlin. Before coming to Carleton, Brückmann held the position of associate professor of North American history at the Ruhr-Universität Bochum, where she taught from 2018. Before her appointment at Ruhr-Universität Bochum, she held the position of senior lecturer at Universität zu Köln and Universität Kassel. Brückmann's teaching focuses on African-American history and the transnational, transcultural and transatlantic history of the Black diaspora. Brückmann's research ranges widely over several different subfields within history, such as African-American history and the transnational history of the Black diaspora; U.S. cultural, social and spatial history; the history of the southern U.S. and gender history. She has published in peer-review journals in all of her subfields, including the history of black feminism, fat studies and the history of both liberalism and liberation. Brückmann plans to develop theoretical and practical courses in partnership with the Academic Civic Engagement (ACE) initiative, as well as expand opportunities for research-based learning.