Behind the Scenes: 'Swede Hollow' Opera
Performances took place Feb. 28 and March 1 in the Weitz Theater at Carleton.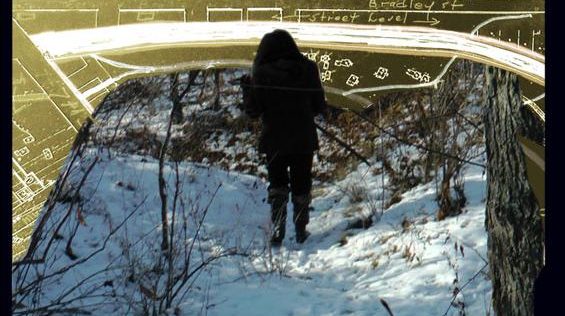 Carleton College and St. Olaf College are collaborating on a joint production of the opera "Swede Hollow," opening Thursday, Feb. 28 at 8 p.m., in the Weitz Theater on the Carleton campus. The opera is by Minnesota composer Ann Millikan and follows the lives of immigrant families living in the Swede Hollow neighborhood of St. Paul. These local connections make it fitting that "Swede Hollow" will be brought to the Northfield community.
The decision to produce "Swede Hollow" was made because of its "current social relevance" and because composer Millikan is still living, said Victoria Vargas, the Carleton faculty director of the production. Participating students had "the opportunity to meet and speak with [Millikan] about the piece firsthand."
"The lives and stories of those who came to America in search of a better life and a new start have never been as poignant as they are today," said St. Olaf sophomore Lukas Jaegar, who plays Elof, the eldest Swedish brother in Swede Hollow. "In a world so divided, it's of the utmost importance to try and show what it's like to struggle and stay hopeful in the face of poverty, oppression, and countless unknown trials."
Vargas and the St. Olaf faculty director Dale Druse received an Andrew W. Mellon Foundation Broadening The Bridge grant—which supports collaborative projects between Carleton and St. Olaf—in order to make the "expensive and extensive" performance possible. "The grant has helped us provide a quality experience to our students that allow them to see all the elements—musical, creative, technical—that make up not only an opera, but specifically a modern opera by a living composer," Vargas said.
The production is a full collaboration between the two colleges, with a cast, orchestra and creative team consisting of students from both schools. Vargas and Druse felt that a joint collaboration would be mutually beneficial to students at each school. Vargas said she believes the production is a great chance to unite "Carleton's vast music program along with our fantastic theater production staff" with St. Olaf's "renowned" music program.
Carleton and St. Olaf students involved in "Swede Hollow" are excited about the partnership between the two schools. Carleton sophomore Rebecca Margolis (Baltimore), who plays Violetta—an Italian immigrant living in Swede Hollow in the 1920s—sees the production as "a nice opportunity to get to know St. Olaf students, and a great opportunity to learn from their singers." Margolis said she joined the production because she was looking for more opportunities to sing classical music and thought participating in the opera would be a great opportunity to stretch herself musically. She also wanted to explore other aspects of singing, like portraying characters, which she doesn't regularly have the chance to practice.
Jenna Leonard, a sophomore at St. Olaf, plays an Italian immigrant named Elena in the production. Leonard said she is excited about the opportunity to work on a different stage and meet new people—both Oles and Carls. She said she believes the collaboration gives students a taste of "the real world," where one works "with people who come from different music schools and programs," and not just classmates.
St. Olaf student Lukas Jaegar is a vocal performance major who hopes to go into opera as a career and saw this performance as an opportunity to broaden his repertoire and experience. Jaegar said he is excited about the opportunity to use Carleton's black box theater, and "to network and meet new people and connect in ways that otherwise may never present themselves" while forming "a unique bond that we can share with the greater local community in a way that will hopefully benefit and impact us all."
"Swede Hollow" will be performed Thursday, Feb. 28, and Friday, March 1, at 8 p.m. at the Weitz Theater. Reserve tickets online. The Weitz Theater is located in the Weitz Center for Creativity, 320 Third St. E., Northfield.