Ariana Boussard-Reifel '03 makes ancient jewelry modern
Boussard-Reifel's passion for artistry coupled with her unconventional inspirations has led her jewelry to the pages of magazines and collections of celebrities.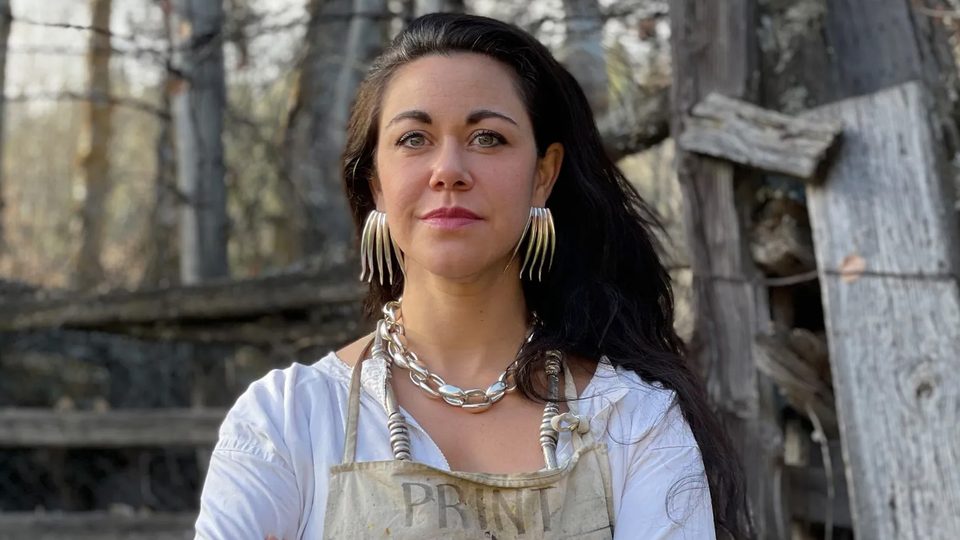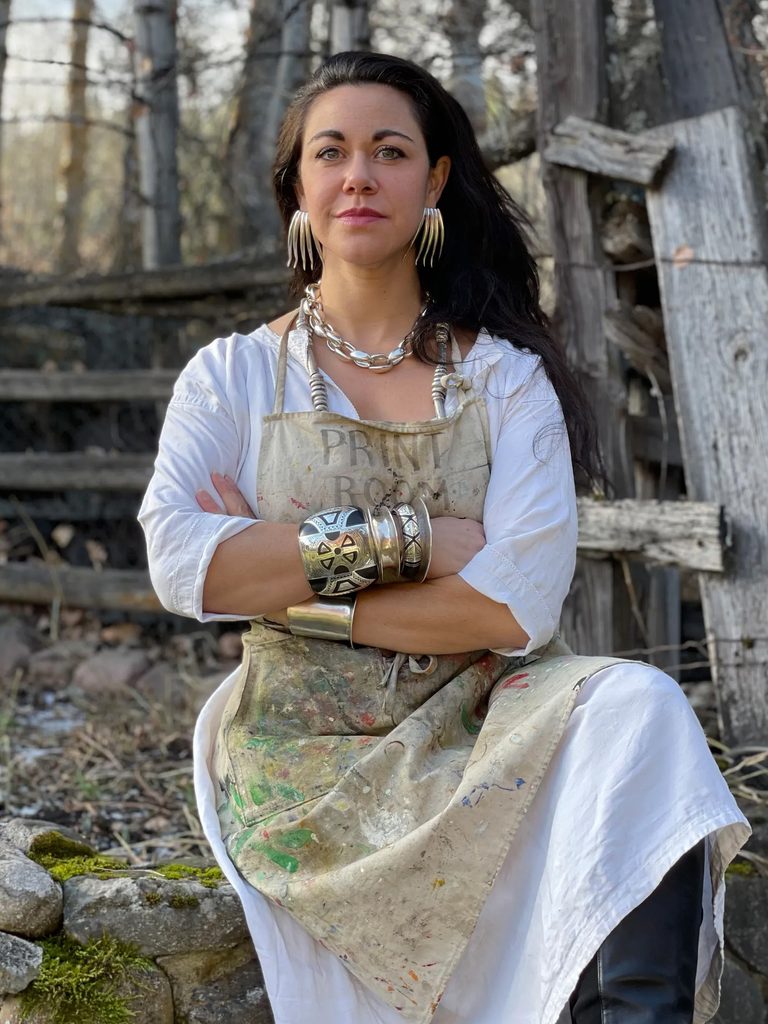 Ariana Boussard-Reifel launched from Carleton's graduating class of 2003 to the covers of magazines. While she made her own appearance in Vogue in 2021, featured as one of the 50-odd designers changing the face of fashion in America, most often she is in fashion publications through her art. Hanging off the wrists of supermodels or tucked tight in the hair of celebrities, Boussard-Reifel's jewelry has grown to be a fashion sensation. The unconventional inspirations for her work coupled with her undeniable passion is appreciated by a varied audience, from Beyoncé, Selena Gomez, Gigi Hadid and Kylie Jenner to Viola Davis, Lily Tomlin and Michelle Obama. But making stars glitter was not always part of the plan. 
After growing up on a ranch in Montana, and with a love of art in her blood from an artist mother and furniture designer father, Boussard-Reifel went on to earn a B.A. in studio art from Carleton. Stephen Mohring, who has been a professor at Carleton since 1998, was one of Boussard-Reifel's closest teachers. She appreciated how he and the rest of the art department allowed her to use any material to make art. That freedom resulted in her incorporating found objects such as plaster, hair and gold leaf into her work, which often centered around the contrast between body and armor, feminine appearance and protection.
"Starting from that place, it made me see the whole world as material for art practice," Boussard-Reifel reflected. "That has been a big part of how I still create."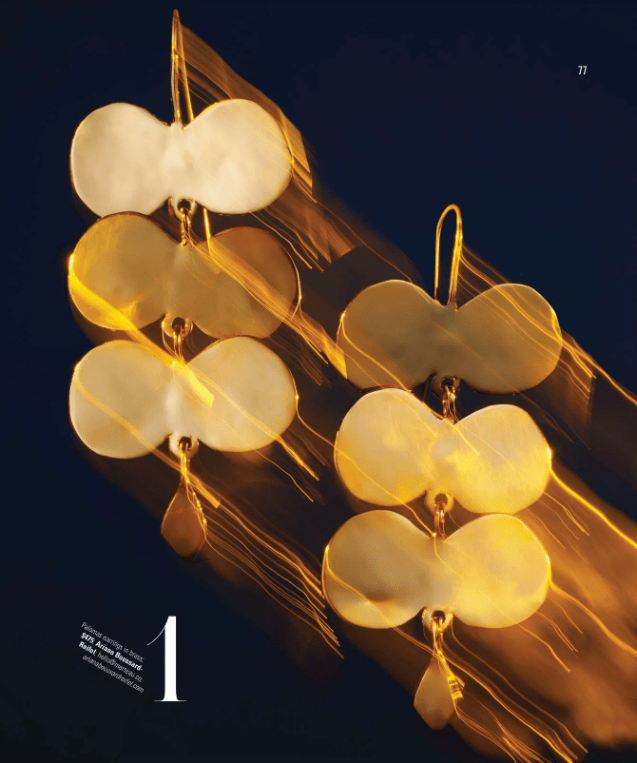 After graduation, Boussard-Reifel found herself in New York, pursuing a career in the arts. Before ever creating the jewelry she is known for today, she was already nationally recognized for her sculpture work, shown in places such as the Museum of Arts and Design and Pierogi Gallery. It was only to supplement her life as an artist that she began collecting and dealing in ethnographic jewelry—specifically selling vintage silver—but the job grew to inspire her. Through this experience, her lifelong interest in form and early human adornment was coupled with her passion for artisanship. This evolved into the creation of jewelry from designs of her own making, culminating in the launch of her own sculptural jewelry line in 2016. Boussard-Reifel has found huge success since her line's inception, leapfrogging from a makeshift studio in her apartment to a shared studio space and bench to the DUMBO showroom and studio in New York to her own home studio in Montana. Boussard-Reifel credits this success to her commitment to authenticity.
"There are already so many beautiful things in the world, more than we could ever use," she said. "So when I felt compelled to design my own work, I made a promise to not manufacture anything that wasn't really fresh and new. That didn't need to be made."
The themes of armor and femininity that she explored through her art at Carleton are still present in Boussard-Reifel's work today. As an artist, she strives to create jewelry pieces that both represent and protect the woman wearing them. Such an aspiration has resulted in a nonconformist style, but rather than faze Boussard-Reifel, this is an aspect of her work that she embraces.
"My pieces don't look or wear like traditional jewelry, and I'm very proud of that," she said. In fact, she's "worked very hard to maintain the sense of naivety" that she had when she was at Carleton in her current artistic practice.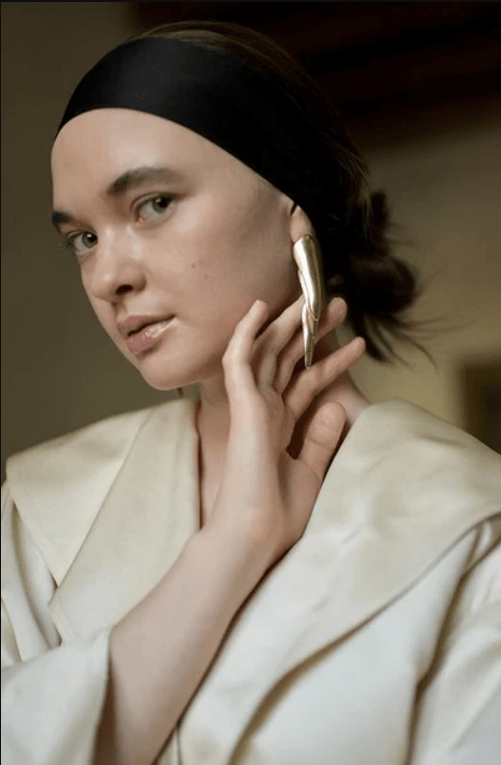 Through her consistent social media presence, Boussard-Reifel gives an intimate perspective of how she interacts with and views her own work and the sources of her inspiration. While her interests are rooted in ancient designs, Boussard-Reifel works to revitalize them for the contemporary jewelry-lover by applying a lens of sculptural modernism—though this is not her only goal. Boussard-Reifel is fueled not only with the intention of charming her modern audience, but also with empowering them, captioning one of her Instagram posts, "By blending tradition with exploration we hope you feel your strongest self in our jewelry." Her Shala earrings highlight this design approach, functioning as Boussard-Reifel's interpretation of ancient armor.
The Shala earrings are "a protective shield that is both impenetrable and flexible," she said. "We stack on our jewels, our daily armor." She draws direct inspiration from numerous other sources as well, such as Lampung Buffalo horn combs from Indonesia; Hindu conch shell trumpets; 13th-16th century Colombian Sonso ear pendants; earrings hailing from the Byzantine, Babylonian and Roman empires; and hoop earrings from the Minoan civilization, circa 2700 to 1100 B.C.E. The breadth and depth of the research that goes into the creation of these simple yet stunning pieces further elevates the quality of her work.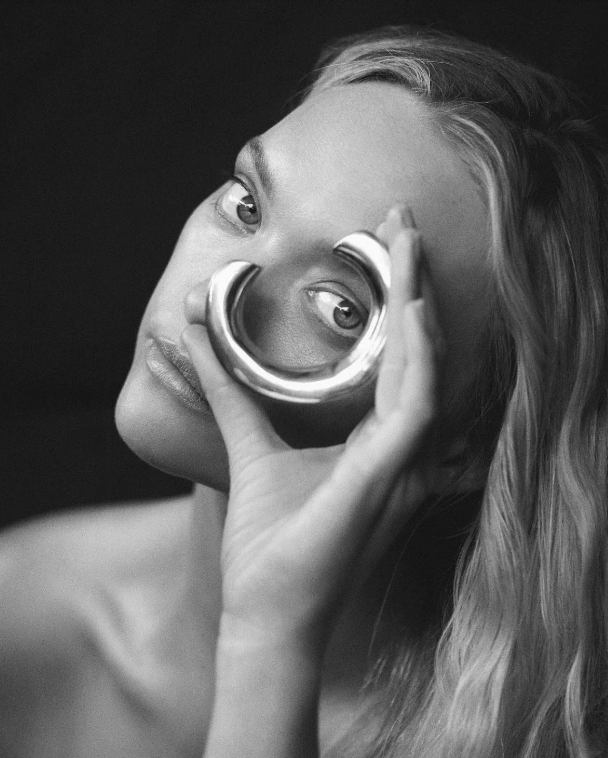 Her creation process is similarly thoughtful. Beginning as a sketch, Boussard-Reifel then carves and shapes the wax that will be used as the "master model." This ensures that the jewelry is created intuitively, by touch and without computers. The jewelry is then made using natural materials, meaning the raw brass and sterling will form a patina, or film of oxidation, with time. Rather than fight this occurrence, Boussard-Reifel embraces it, stating that it "enhances the beauty and story of the work." Her studio then utilizes the lost-wax casting method—where wax is manipulated into the desired shape, surrounded by material such as clay or heat-resistant plaster, then melted away so molten metal can be poured into the mold—to create the first, original piece. From there, a mold is made for larger scale casting, though that does not entail any time in a factory.
"We believe in doing a lot with a little," Boussard-Reifel said. "We are a small business and we intend to stay small and close to our craft."
Each piece is made one at a time, then cleaned, assembled, soldered and polished by a "local community of hands." This community is made up of a caster who champions sustainable practices, a polisher that is a family business, and Boussard-Reifel's own studio, which runs on a mission of minimal environmental impact.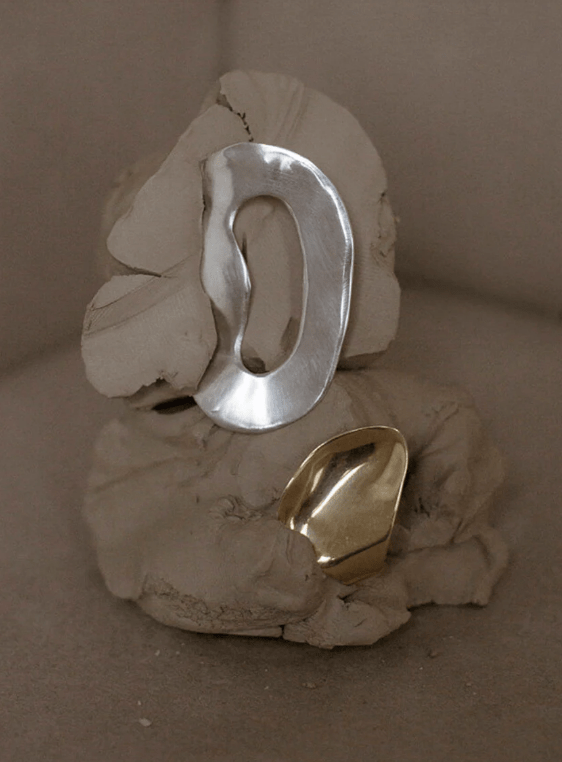 This focus on uplifting her community is an integral part of Boussard-Reifel's business. With the slogan "seeking ways to minimize our ecological impact while maximizing our social impact," Boussard-Reifel actively intertwines her ethics with her business model. Her company consistently contributes to the Toolbox Initiative, which focuses on financially supporting Tuareg silversmiths in North Africa to sustain their traditional skills; has committed to a living wage production pledge; and uses minimal packaging supplies and carbon-offsetting means of shipping.
Her website bears the statement: "From our inception, sustainability, both environmental and human, has been crucial to every decision we make."
It is clear that she means to make the world a more beautiful place in every sense of the word, from wearable works of art, to giving back to communities at home and abroad, to making sure the natural world is taken care of as well.