An Kitamura '21 joins inaugural cohort of Quad Fellows
The Quad Fellowship, established by the American, Australian, Indian and Japanese governments, aims to elevate the brightest minds in STEM for collective good.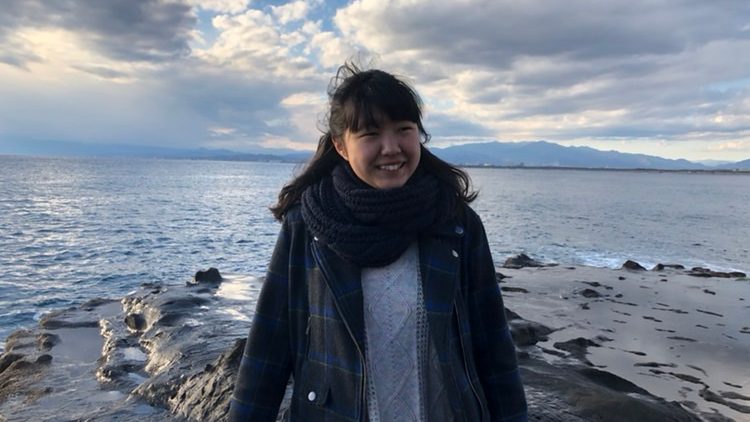 An Kitamura '21 was announced earlier this year as one of the inaugural cohort of Quad Fellows, a group of 100 exceptional students representing four countries and 16 disciplines of study within the fields of science, technology, engineering and mathematics (STEM). Kitamura is currently a Ph.D. student at Northwestern University, interested in applications of organic chemistry for energy storage technology. She works in the Malapit lab, Northwestern's newest synthetic chemistry research group.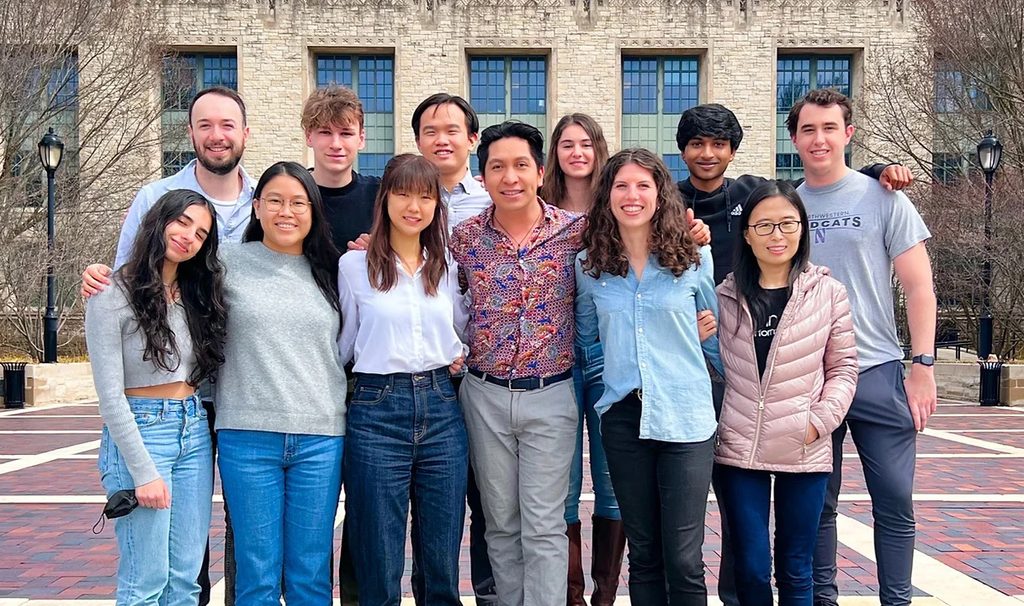 The Quad Fellowship, administered through Schmidt Futures, was established by the American, Australian, Indian and Japanese governments. It aims to build connections among the next generation of scientists and technologists, and elevate the brightest minds in STEM for collective good. The objective of the fellowship is to develop a network of experts committed to advancing innovation and collaboration in the private, public and academic sectors, in their own nations and among the Quad countries.
When Kitamura's sister sent her an article about the launch of the Quad Fellowship, she was immediately interested.
"The factors that inspired me most to apply were the opportunity to build intercultural relationships with students from the U.S., Australia, India and Japan, and the emphasis on scientific research for the benefit of society," she said. "In graduate school, I enjoy being able to focus on the research questions that interest me most. At the same time, I wanted an environment that would allow me to reach outside of my field and learn about the different questions and issues that researchers around the world are looking into and hear about their unique ways of approaching them."
The application process had three major steps: a written application—which included Kitamura's resume, transcript, recommendation letters and written responses to application questions—and two rounds of interviews.
"In the first round, I was paired with a professor in a similar field and talked mostly about my interest and goals in chemistry," Kitamura said. "In the second round, there was a panel of interviewers with whom I discussed mostly my interest in being part of the Quad Fellowship."
The interdisciplinary and collaborative goals of the fellowship are a perfect fit for a Carl like Kitamura, who says her time at Carleton was excellent preparation for this kind of program.
"Carleton's liberal arts curriculum encouraged me to take classes outside of my chemistry major and helped me develop a thoughtful response to how I want to contribute through my academic research," she said. "At Carleton, I took several classes in environmental studies, biology, geology and astronomy that gave me an appreciation for our environment that I had not experienced growing up in an urban city in Japan. This motivated me to think about ways people are applying chemistry to understand chemical processes happening around us. I also had the opportunity to do a summer research project in atmospheric chemistry at the University of Ottawa before my senior year. All of these experiences during my undergrad work allowed me to not only learn and enjoy chemistry but also appreciate and be critical of how science influences the environment and society."
Kitamura is particularly excited to build relationships with the other fellows as she explores the diverse research opportunities the fellowship affords.
"I am looking forward to building connections with people around the world and in different fields," she said. "[After leaving] Carleton, I noticed there are few places for professionals in different fields to share and discuss different topics. Being a part of this fellowship will give me an exciting environment in which I can learn about various research projects that I probably would never have had the chance to learn about if I never applied."
Kitamura's advice for current students: Use your Carleton resources!
"When looking for new opportunities, searching online might be the first thing that most of us would think to do," she said. "There are a lot of opportunities you can find just by browsing the internet, but I think friends, advisers and professors are some important resources that students have while in college. As someone who worked at the Career Center, I think it's one of the best places at Carleton to start your search or receive help in applying for different opportunities! The Student Career Assistants (SCAs) are not only knowledgeable about fellowship applications, they're also supportive and understanding of students' situations."
Carleton's Office of Student Fellowships, Kitamura says, is also a great resource for support and assistance when looking for and applying to programs like the Quad Fellowship.
---
Erica Helgerud '20 is the news and social media manager for Carleton College.