Academics at Work: Peter Balaam's investigation of the deeper meanings of Emerson
Professor Balaam highlights the role of interdisciplinary work in his research and how academic work and life experience can alter one's critical perspective.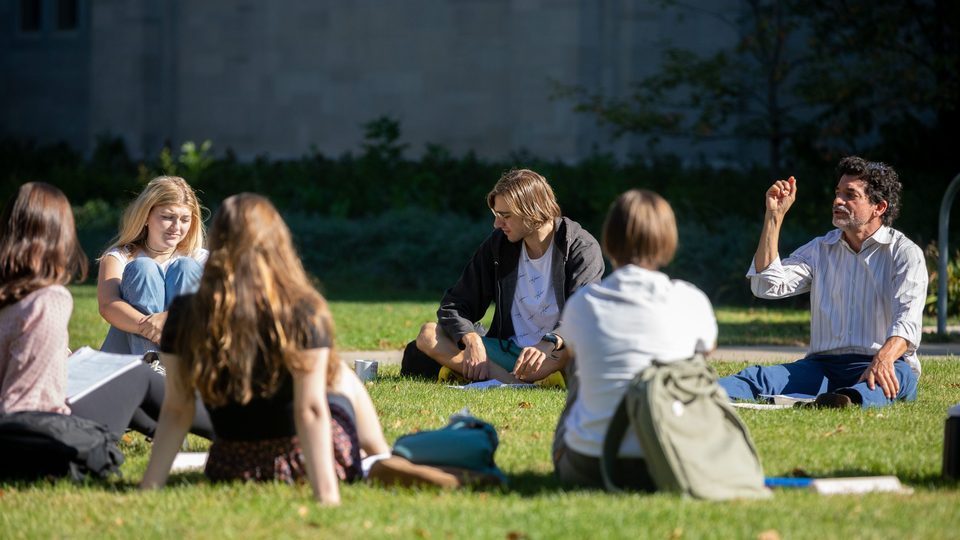 What does it mean to redefine a cultural cornerstone? That question, in many ways, has guided the career of English professor Peter Balaam.
Balaam is the primary "early Americanist" for Carleton's English department, as his research focuses on the works of Ralph Waldo Emerson, 19th century American poetry and the connections among religion, culture and literature. Balaam received his undergraduate degree in English from University of California Berkeley before attending the Princeton Theological Seminary for his Master's of Divinity. He then received an additional Master's and a Ph.D. from the Princeton University English department.
I interviewed Professor Balaam about his current work on Ralph Waldo Emerson and the relationship between his teaching and the discoveries he is making in his research. Our conversation highlighted the role of interdisciplinary work, as well as how academic work and life experience can alter one's critical perspective.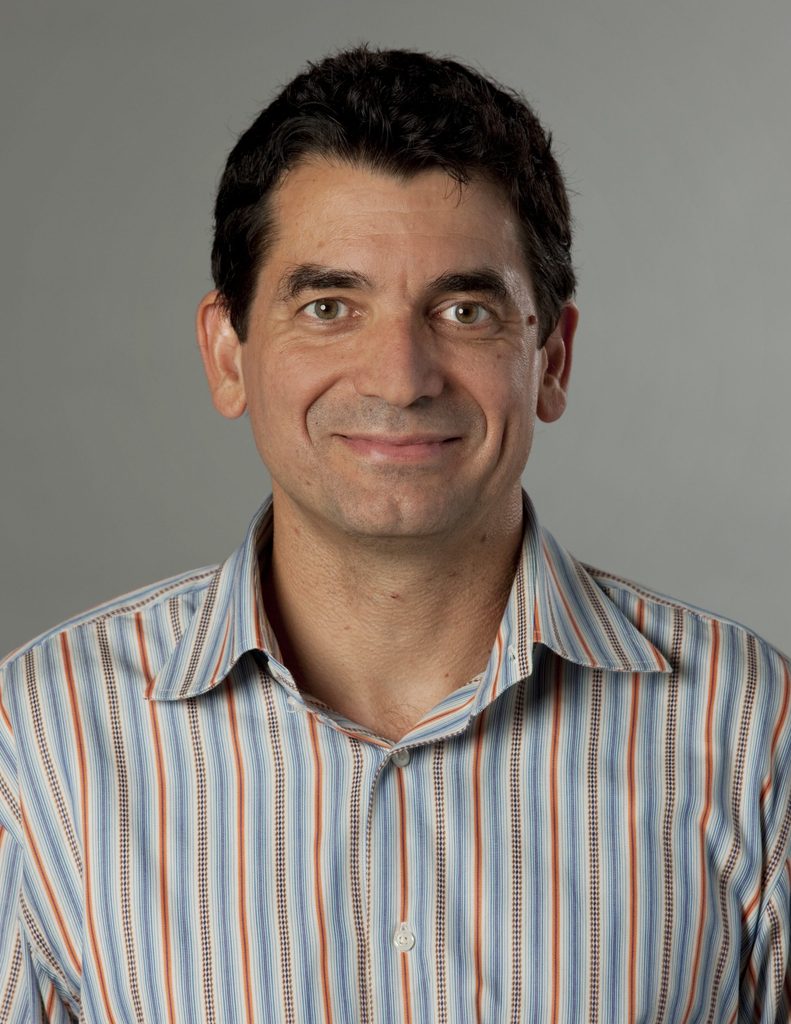 Part of Balaam's experience as a reader of Emerson comes from an unexpected place. Balaam confesses that as an undergraduate at Berkeley, he found Emerson's work "vapid and really presumptuous." These early impressions were in part the result of a clash between Emerson's ultra-liberal Protestant thinking and Balaam's own upbringing in a conservative west-coast Evangelical tradition. Balaam enjoyed his extensive Americanist coursework at Berkeley, but developed a much stronger interest in Shakespeare and other 17th century English poets—he wrote his senior thesis at Berkeley on Shakespeare's fools. A major shift awaited him, however, on the other side of his graduate studies in divinity.
While studying Biblical languages in seminary and getting a glimpse of church history and western theological traditions for the first time, Balaam, who always had a strained and skeptical relationship with his family's piety, found the fundamentalist beliefs of his upbringing crumbling around him.
"Seminary brought a thorough existential shift for me," he says with a laugh. "I was that guy that you sometimes see in theological seminaries: a person who has lost his faith, or what had stood as faith, and is suddenly thrust for the very first time at age 26 into a secular framework."
After seminary, Balaam left theology behind to start a Ph.D. program in English at Princeton. There, he took a seminar on Emerson, whose fame and influence had puzzled him as an undergrad. Now, though, read through the lens of chastened and embattled religion, Emerson made "glorious, devious, wicked sense."
Balaam found in Emerson a wealth of critique, a courageous distance from comfort and a creative drive to reimagine every structure that his society insisted must be set in stone. Emerson's project, for Balaam, is to advance a serious philosophy of change, and as a grad student, Balaam suddenly could not get enough of this new experience with Emerson.
Students have been a major influence on Balaam's views about Emerson as well, since teaching Emerson requires a lot of finesse. Intricate class discussions have encouraged Balaam's research into Emerson's rhetoric and performativity, as well as his recent explorations into how important critics still miss Emerson's textual play and pivots. Balaam sees Emerson's prominence as a symbol of 19th century canonical American literature as a mistaken construction of the philosopher, who Balaam argues is so intricate and demanding as a writer that most people are content to misread him. Largely taken nowadays as a serene and innocuous "green" writer, a celebrant of "nature," Emerson was a celebrity of his age, but not for his environmental stances. He drew huge crowds to his thousands of public appearances across the U.S., becoming an early "public intellectual," because crowds saw him as a spectacle. To them, Emerson was a mesmerizing performer, even, or perhaps because, they did not understand the meaning of his speeches.
Balaam agrees with the crowds—Emerson is devious and very subversive. Like Jesus, Kafka or Nietzsche, Emerson's satirical takes on typical attitudes of American society at the time are often interpreted as endorsements of the things he was actually intending to question or even explode. Emerson's texts typically begin with several paragraphs of "ventriloquized" speech, a voicing of common beliefs in the Boston society of his age, but also include "a sudden pivot" where Emerson undermines or critiques the very issues he began his piece by placidly asserting. 
Balaam is currently finishing up an article many years in the making that examines the scholarly misinterpretation of Emerson's 1867 poem, "Terminus," which for 130 years has stood among Americanists as Emerson's surrender of his philosophy to normal mortal limits of old age and death. After all, the poem begins, "It is time to be old, / To take in sail." But Balaam argues for an interpretation that, remarkably, generations of Emerson scholars have overlooked. The word in Emerson's title does not just mean "end point" or "destination." It is the name of the Roman god of "bounds and limits," who had special authority over the property lines between two landowners' plots. This fact, combined with the rest of the poem (which has gone mostly unanalyzed) has provided Balaam the opportunity to challenge entirely accepted views on Emerson's "Terminus." This project, Balaam says with palpable weariness, has taken years.
"It's easy enough to announce that an accepted reading is not correct," he says, "but it's been much harder to figure out, if not that, then just what does this poem actually mean? And how does it work, and what exactly is Emerson doing reaching back to the Roman god of bounds?"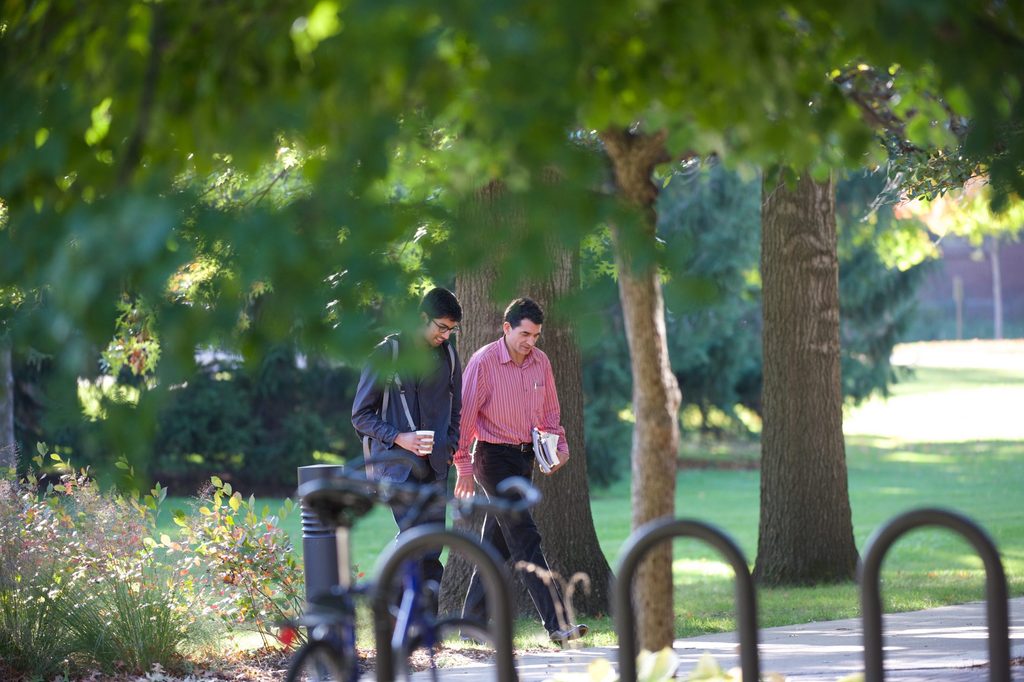 Balaam's interdisciplinary interests outside of Emerson have also led to many scholarly collaborations with Carleton colleagues, such as a 2007 Humanities Center seminar led by Adeeb Khalid on secularism and secularization.
Those interests lead to publications as well. An Alumni Adventure trip in Key West with professor emeritus of biology Gary Wagenbach inspired Balaam to write an article in an environmental humanities collection on the role of poetry in the Anthropocene, our current geological epoch in which human impacts on the planetary system are greater than any other factor. In the anxious era of climate change and resource scarcity, what can poetry do or say that would matter or make a difference? His piece reconceives two major American modernist poets who have written poems about Key West, Wallace Stevens and Elizabeth Bishop, as offering clues in those poems for how to be human under such conditions, as well as how to remain a poet and regard nature productively, even in an age when human logics and technologies threaten to exhaust, colonize or codify what was once nonhuman nature.
"I literally couldn't do that work without Emerson," Balaam says. Even though the subject of the Anthropocene is contemporary, the authors he discusses are "the grandchildren of romantics."
For those interested in deeper study of Emerson in particular, Balaam recommends three things.
First, much has been written about Emerson, but the joy of reading him lies in the primary texts. Find a collection of his essays and get started reading and interpreting them for yourself.
Second, you could take a course that would help you get your bearings in his work. "I know of one," Balaam quips. If you can't take a course, do what the transcendentalists in Concord, Massachusetts did: gather some hearty, free-spoken, like-minded friends and organize a calendar of dates to meet and discuss the readings together. The transcendentalists theorized the conversation of friends as a serious alternative to a Harvard education and in most ways far more fun, democratic and effective.
Finally, Emerson's work can be hard and seem tedious at first. Balaam recommends reading Robert D. Richardson's 1995 biography, "Emerson: the Mind on Fire," which connects Emerson's life to what he was reading and thinking about and outlines his personal and social contexts. Emerson is a challenging writer, and even the surrounding materials can take a long time to connect with fully.
"To read him in the new way is an adventure that just never ends," Balaam says. "It's just so fascinating and powerful. [But] it's hard… It's like riddles or something. He undermines all stable ground, and it's very existential to read him."
To Balaam, whether you read Emerson in a classroom or outside of one, if you work through the various puzzles and problems Emerson poses and addresses, you will experience the reward that this profound writer can provide.
---
This story is part of a series of interviews with Carleton faculty about their research and engagements with the Carleton community. The Academics at Work series allows Carleton professors to talk about the changes they have observed and help lead in their own academic communities, as well as provide further insight into the work they do at Carleton.
Daniel Myer '24 is a former student of Professor Balaam.