Academics at Work: Dan Hernández researches regenerative agriculture and ecosystem restoration
Hernández discusses his recent research into the ecological benefits of regenerative agriculture and highlights the role of community engagement in the process.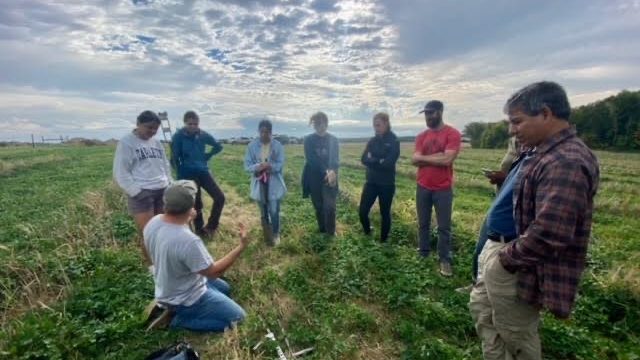 As an ecosystem ecologist, chair and professor of biology Dan Hernández's work focuses on applications to land management and restoration. Recently, his research has become more and more relevant to community decision making. His most recent research project with Northfield's Regenerative Agriculture Alliance (RAA) embodies community engagement. Working with five local farms, Hernández and his students are measuring the ways that regenerative agricultural practices change ecosystems over time.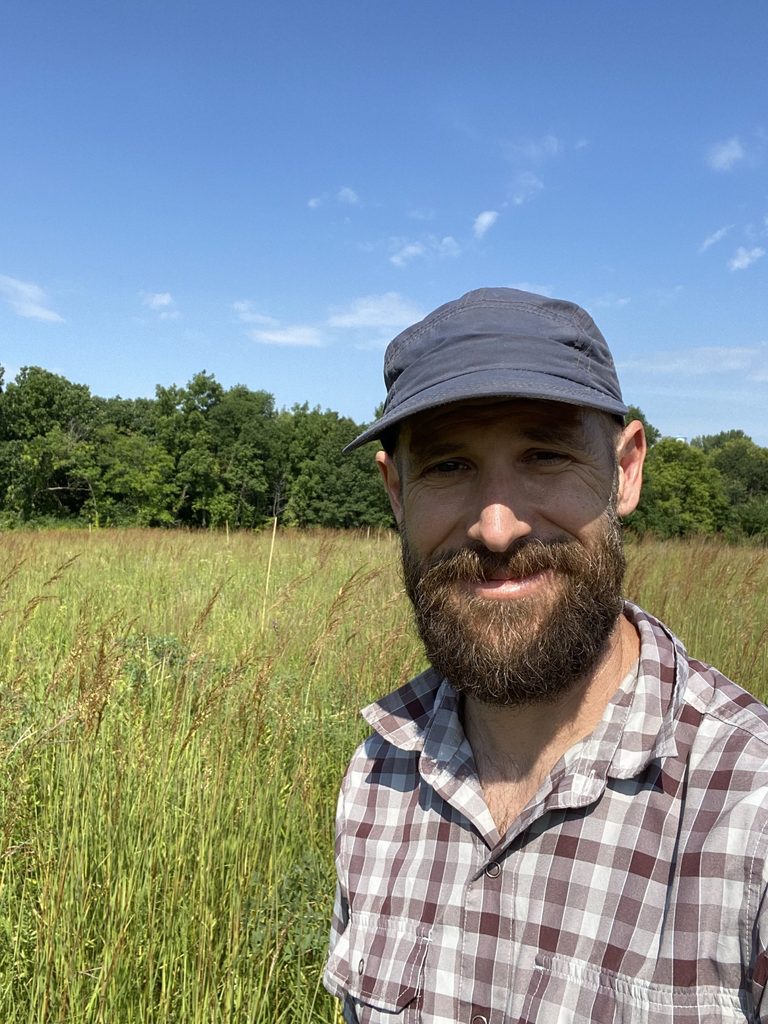 Regenerative agricultural practices aim to improve the conditions of the system, increasing soil carbon and retaining nutrients. "It's mostly about building healthier soils," said Hernández. Although it's only recently that regenerative agriculture has become a "buzzword," as Hernández put it, the concept is rooted in Indigenous philosophies that go back centuries and emphasize the reciprocal relationships between people, animals and land.
The RAA, which was founded and is co-directed by Regi Haslett-Marroquin, focuses on regenerative poultry production. Chickens are raised in paddocks with productive native crops like hazelnuts and elderberries, canopy trees that provide protection and shade, and deep-rooted perennial vegetation that helps improve soil and water quality. This type of poultry production is not common, said Hernández, but it's "a place where they can make a major inroad in the large scale industrial agriculture system."
Hernández noted that the question for himself and the farmers is not if regenerative agriculture has ecological benefits, because they already know that it does. Hernández's research on prairie restoration in Carleton's lower arboretum, which was corn and soybean farmland for about a century, has shown that soil carbon levels can rebound on relatively quick timescales.
"If you take land out of production and you put in perennial vegetation, it will definitely store more carbon," he said. "The interesting questions are how much, how fast, what other changes there are in the system, whether we see differences depending on the exact practices a farmer adopts—that sort of thing."
The benefits of regenerative agriculture to ecosystem health are also clear to the farmers. Rodrigo Cala, a local regenerative farmer who participated in a panel of farmers hosted by the RAA at St. Olaf on Oct. 11, described a transition to regenerative agriculture as a process with lots of trial and error that involves learning through experience and observation.
"The hens teach us how they grow and how they live," he said. Even with the learning curve, he said that with regenerative agriculture, "what I see is different." The land is healthier, not to mention the animals.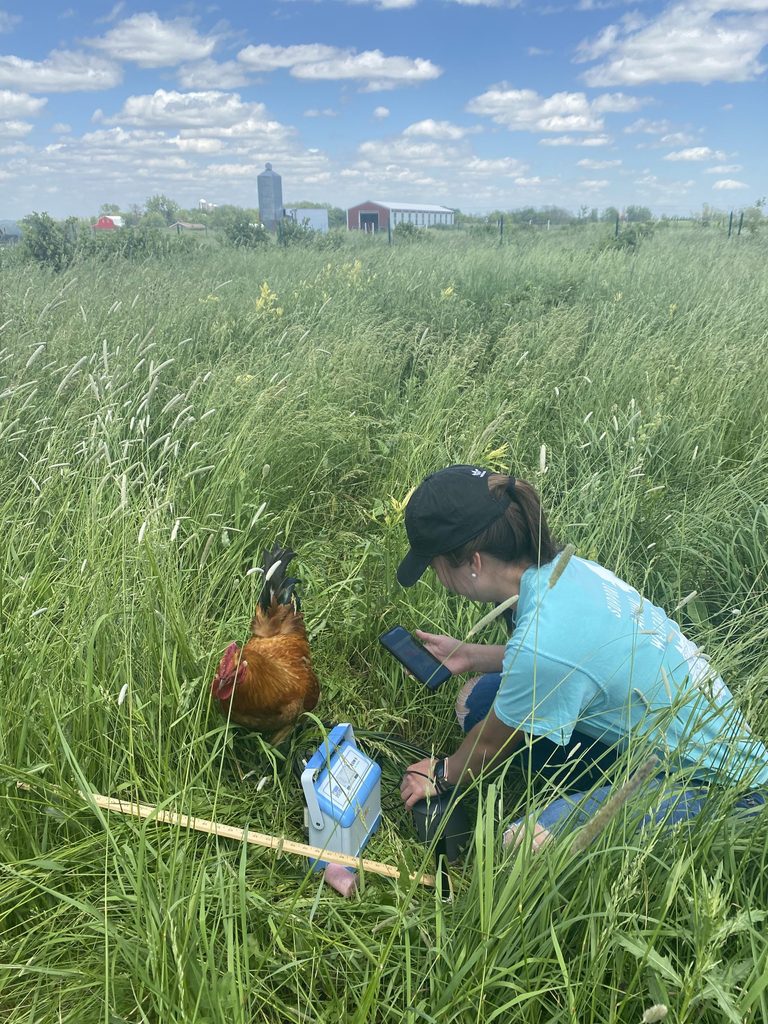 Wilber de la Rosa, another panel participant and the RAA's manager of farmer outreach and technical assistance, shifted to regenerative agriculture after working at a racist and exploitative dairy farm. He noted that his decision to change his farming practices was based on wanting to provide the best food and future for his kids. "We have many problems with the environment now. I don't want to add more," he said.
Hernández's work will be important in helping regenerative farmers demonstrate the ecological benefits of their practices to potential investors.
"They need to be able to show that it's better, and the things that they notice aren't things that you can easily quantify in the ways that some investors might want," said Hernández. "Managers and restoration practitioners can measure changes in the plant community or the insect community, but they often don't have the tools available to them to measure things like changes in soil carbon, or changes in nutrient cycling—it requires equipment that most people don't have sitting in their garage. So offering those tools has been a cool part of what I've been able to do."
For these reasons, rather than coming to the RAA partnership with a specific scientific question, Hernández came at it with the goal of contributing tools that could help the farmers answer their own questions.
"That is a real shift in the way that I've done research in the past and the way that most researchers come upon their questions," he said. "That community-engaged research, where you're responding to a question that a community member has, has been a really fun experience."
Although best practices in restoration are influenced by academic research in restoration ecology, he said it's often the case that the researchers aren't as creative as the farmers in the various possibilities they consider. "No one studied whether chickens and hazelnuts and canopy trees could all be supported together before it was adopted by the farmers that are involved in this work," he said.
This type of research has come with its challenges, but ones that Hernández said have made for a fun experience.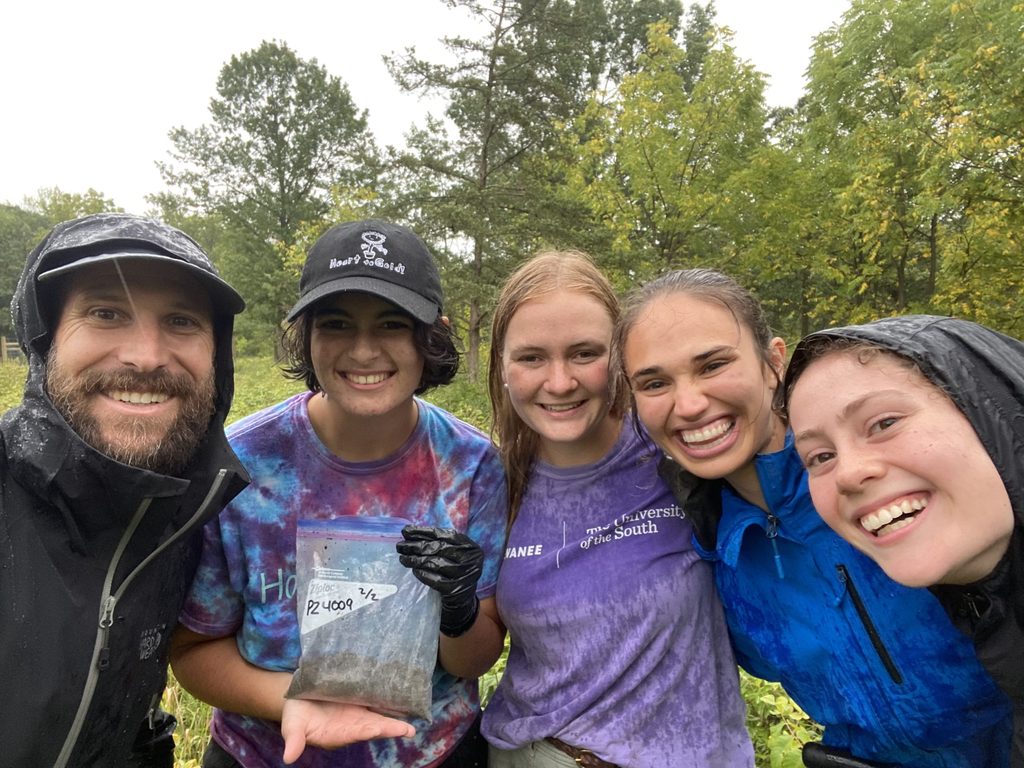 "It's not a strictly experimentally controlled system," he said. "There are the realities of avian flu and drought years and all those sorts of things, but if it's trying to support their work then you have to adapt, the same ways that they have to adapt."
Although Hernández is drawn to research partly for the joy of science—asking questions and then finding out the answers—he said it's the community engagement and the work with other people that he loves most.
"Even though I work with soil and plants, the best parts about research are the people that I get to do it with," he said. "Working with students, working with my collaborators, talking to funders, getting to learn from farmers about what motivates them and why they're excited about this work. It really is about people and the opportunity to connect with people who find the research interesting and important. That part is really great."
---
This story is part of a series of interviews with Carleton faculty about their research and engagements with the community. The Academics at Work series allows Carleton professors to talk about the changes they have observed and help lead in their own academic communities, as well as provide further insight into the work they do at Carleton.
Josey MacDonald is a former student of Professor Hernández.