$5 million gift to increase aid for first-generation, low-income students
David Ignat '63 and Eleanor Ignat are helping make a Carleton education possible for first-generation and low-income students while challenging other donors to follow suit.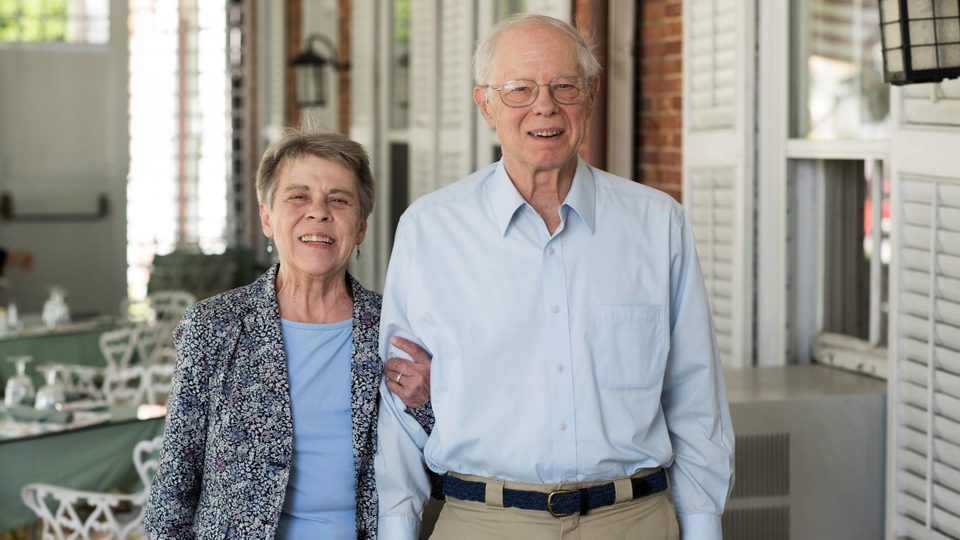 A $5 million gift from David Ignat '63 and Eleanor Ignat will help make a Carleton education possible for first-generation and low-income students while challenging other donors to follow suit.
As of Nov. 1, 2019, the Ignat Challenge matches outright commitments of $50,000 to $2.5 million that create or add to an existing endowed scholarship fund at Carleton that gives preference to first-generation, Pell Grant-eligible or low-income students. The challenge, if successful, will result in $10 million of new financial aid endowment for Carleton students in perpetuity.
"The Ignat Challenge ensures our continued commitment to keeping a Carleton education accessible to first-generation students and students from low-income families," Carleton President Steven Poskanzer said. "Carleton is so fortunate to be the beneficiary of David and Eleanor's generosity, and we are grateful for the opportunities their gift will make possible for generations of students to come."
Access is a crucial priority in the college's Every Carl for Carleton campaign, which launched in October 2018 with a $400 million fundraising goal. Eleven percent of Carleton students are among the first in their families to attend college, and 14 percent qualify for Pell Grants. Roughly 10 percent of Carleton students come from homes where the family income is less than $40,000; they receive an average financial aid package of $66,000.
"I have experienced the life-changing power of a Carleton education, and I believe every student should have access to the extraordinary liberal arts experience the college provides," David Ignat said.
"Every student adds to the richness of the Carleton community, which only benefits from a student body that reflects the diverse perspectives of all socioeconomic backgrounds," Eleanor Ignat added. "We are inspired to play a role in the college's continued success in enrolling the most talented and deserving students."
The Ignats have also supported the development of Carleton's new science complex, Evelyn Anderson Hall, and in 2007 established the Kolenkow-Reitz Fund for Student Scientific Research, which supports students pursuing on- or off-campus research projects during summer or winter breaks. The Ignats have further provided support for the Robert A. Oden Jr. Postdoctoral Fellowship and the Alumni Annual Fund. David Ignat studied physics at Carleton, went on to earn a PhD in physics and had a successful career in the field of plasma physics.