5 Carls receive Fulbright awards
Meet the Carls who will spend a year abroad on prestigious Fulbright grants.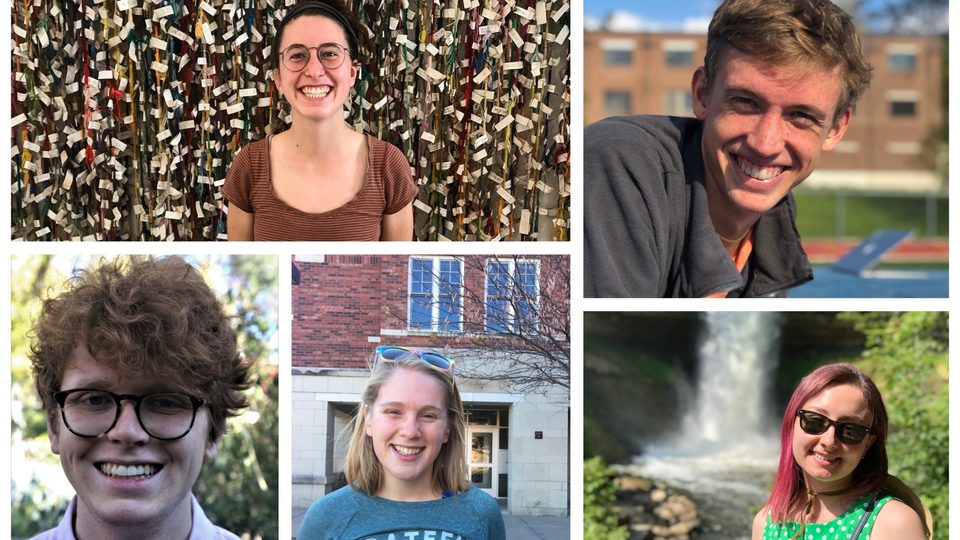 Five seniors and recent alumni recently accepted prestigious Fulbright U.S. Student Program grants. When the world settles from the COVID-19 pandemic, these recipients will travel the globe to participate in graduate programs, research, and culturally immersive experiences.
Since 1946, the Fulbright program has worked to increase mutual understanding and respect between people living in the U.S. and people living in other countries. Each year, the organization selects approximately 1,900 students to spend one academic year in a country of their choice. The participants are chosen for their academic record, personal qualifications, language preparation, eagerness to promote active engagement with a host community, and the feasibility of their project.
Meet this year's Fulbright grant recipients: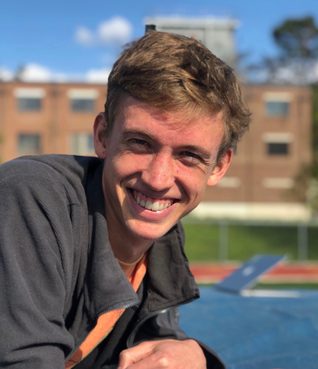 Tris Dodge '19
●    Oakland, Calif.
●    Biology
●    Fulbright Location: Sydney, Australia
"At the University of Sydney, I plan to evaluate Tasmanian devil management practices in response to Devil Facial Tumor Disease, a contagious cancer that has reduced wild populations by over 80 percent. Specifically, I will use some of the latest genomic sequencing and analysis procedures to assess inbreeding and immune gene diversity in devastated Tasmanian devil populations, which were supplemented with individuals from disease-free populations. I'm thrilled to have the opportunity to aid in the conservation of this iconic species and to become versed in immunogenetics and conservation genomics in the process.
My brief experience living in Australia (6 months in 2005) sparked a deep interest in Australian biology, and I am keen to experience Australia's biodiversity as an adult. I also look forward to becoming immersed in the culture, reconnecting with old friends, and eating some Vegemite sandwiches."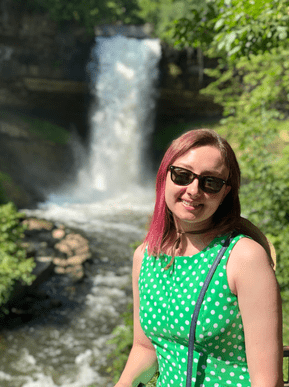 Michael E. Gasior '20
●    Middletown, Conn.
●    Psychology (minor in European Studies and French)
●    Fulbright Location: Vrije Universiteit Amsterdam, Netherlands
"I've received the Fulbright/Vrije Universiteit Amsterdam award and will be studying for a Master of Science by research in Clinical and Developmental Psychopathology. During my Fulbright, I hope to not only work towards my goal of being a clinician and researcher of childhood adversity and mental illness, but also to learn Dutch, explore Amsterdam, connect with my Dutch and international peers at the VU, and eat lots of great food.
After taking classes about psychopathology and working with children with autism in Paris last summer, I knew I wanted to focus on clinical psychology in my future profession, and this program combines my major interests in psych in a serendipitous manner. Though the Fulbright lasts one year, my degree takes two years to complete, so I'm looking forward to having ample time to volunteer for local mental health organizations and to get involved in student life through music and theatre."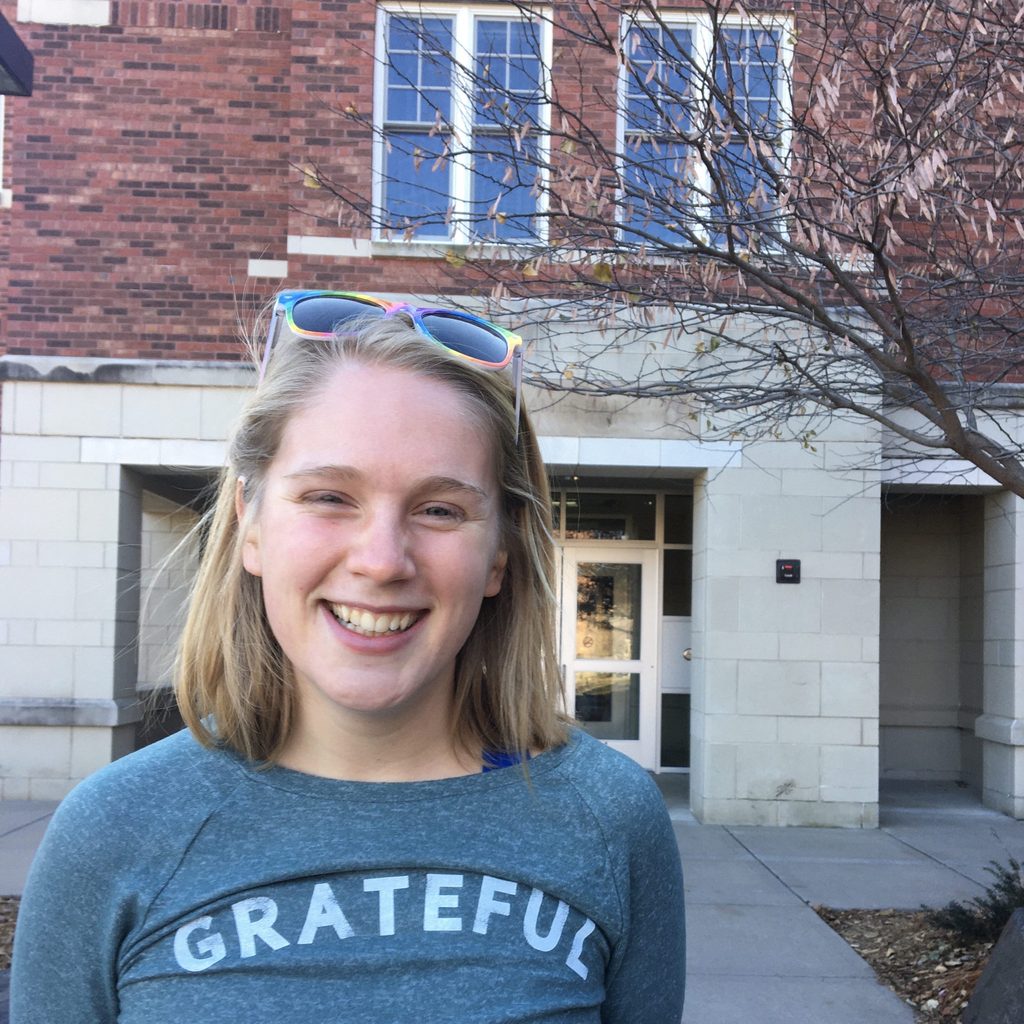 Katie Rose Parsons '20
●    Greencastle, Ind.
●    Economics, Sociology/Anthropology (minor in French)
●    Fulbright Location: Malaysia
"I will be teaching English at a school in Malaysia. I do not yet know where or what age group; everything is very uncertain this year due to COVID-19. I am very excited to live in a new country and be immersed in the language, culture, and people. I also look forward to having a positive impact on young people's lives and hopefully inspiring some through teaching.
I love to work with young people; in Northfield, one of my favorite things I did was Girls on the Run. I also spent some time teaching English in France during a 2018 internship and found it really rewarding. My mother spent part of her childhood in Malaysia, so I am excited to be able to give back to a place that gave so much to her.
I look forward to my perceptions of the world being challenged, learning Malay, and creating new meaningful relationships. I am also grateful for the opportunity to further my teaching experience."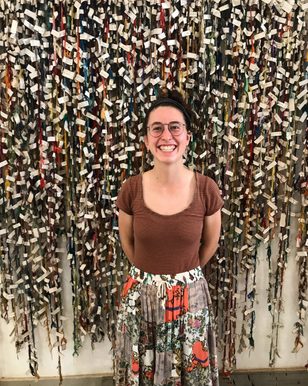 Laura Kiernan '20
●    Madison, Wis.
●    Religion (minor in French)
●    Fulbright Location: Senegal
"I received an English Teaching Assistant Award in Senegal. Although the exact timeline is still uncertain, I will hopefully be departing for Senegal in January and return sometime in June. I will be working closely with the U.S. Embassy in Senegal, who will place me in one of three cities: Dakar, Thiès, or Ziguinchor. There, I will partner with a local school or English organization and, following the lead of local teachers, help out in the classroom with English learning.
I was inspired to pursue this opportunity after studying abroad on Cherif Keita's "Society, History, and Popular Culture in Senegal" winter break program in December of 2018. I loved being in Senegal, and I wanted to go back. I'm excited to be back by the ocean, to eat some super yummy food, to meet new people, to learn Wolof, and to further access to English education in Senegal. I hope I come out of this experience with a different world-view."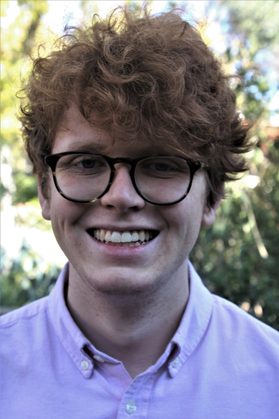 Read Wilder '20
●    Tucson, Ariz.
●    History and Classics (minor in German and Medieval & Renaissance Studies)
●    Fulbright Location: Germany
"For my Fulbright, I will spend six months in Germany as an English teaching assistant in a secondary school. As a German minor, this is the culmination of a long engagement with German literature and history in school and hopefully the beginning of a lasting relationship with Germany, the country. In the classroom, I'm hoping to make learning English more approachable and intuitive by incorporating humor (e.g. comedy, joke-writing) and boardgame playing into the curriculum. These techniques can open up a cross-cultural window, make language learning more fun, and encourage familiarity with English idioms.
Beyond my official duties, I plan to offer additional English tutoring to communities that don't have access through the classroom, to join a local chess club, and to work on improving my German. I'm also excited to build on my interest in medieval history by visiting monasteries throughout Germany and creating a tour guide that can raise awareness for these important historical sites. I expect to learn a lot in the process myself!"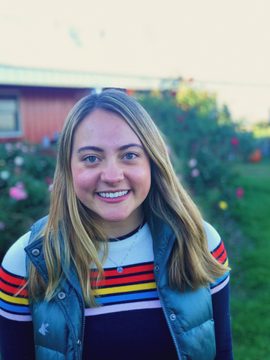 Anna Gergely '19 (alternate)
●    Denver, Colo.
●    Political Science
●    Fulbright Location: Thailand
"I am currently an alternate for the Thailand English Teaching Assistant award. If the opportunity arises, I will be teaching English to primary school students in a Thai community. I would love to focus on teaching conversational English to promote cross-cultural connection, while integrating the traditional Thai approach of rote memorization into daily lessons.
I have never traveled to any countries in Asia and my desire to apply for Thailand was driven by my curiosity about the culture of Thailand, as well as my fascination with the physical environment of the country. Hearing friends and family who have spent extended time in Thailand speak about the delicious food, beautiful landscape, and kindness of the people made Thailand the place I most want to explore. If selected, I hope to gain lifelong relationships with the people I meet, as well as come away with a richer, deeper knowledge of Thai culture and traditions. As a new educator I seek to expand my worldview and gain a greater understanding of different perspectives and ways of life around the world. I anticipate that serving as an ETA in Thailand, a country known for its generosity and education, is an ideal way to pursue this goal."
Anna Conley '20 also received the Fulbright grant as an alternate, however as she was also awarded the Watson Fellowship, she chose not to comment on the story.