35th annual holiday Craft and Bake Sale
The popular seasonal event is Friday, Dec. 1 in the Weitz Center for Creativity Commons.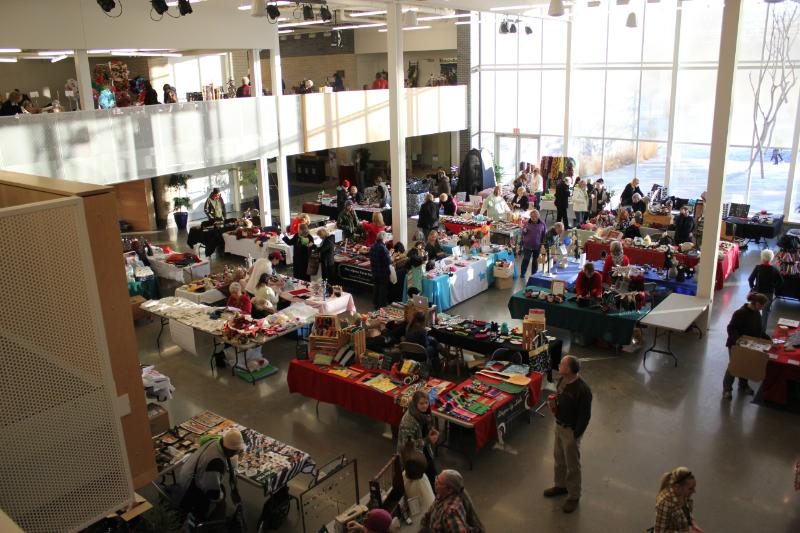 Carleton will host its 35th annual holiday Craft & Custodial Bake Sale on Friday, Dec. 1 from 8:30 a.m. to 3 p.m. in the Weitz Center for Creativity Commons.
This popular event features home-made baked goods along with hand-crafted items from over 70 different vendors—ranging from jewelry, holiday and home décor, toys, pet products, candles, toys, outerwear, and much more.
Offering something for every one of all ages on your holiday shopping list, this event is free and open to the public. Proceeds from this event support the Carleton College Custodial Scholarship Fund, an endowed fund that awards a scholarship to at least one student each year. Each vendor's entrance fee is donated, as are proceeds from the bake sale.
While the craft fair has been going strong since 1982, the Custodial Scholarship Fund was established in 1993. Over three-quarters of the custodial staff at Carleton donate back a portion of each paycheck to the fund. In 1997, the first annual bake sale joined in partnership with the craft sale to help raise money for the Scholarship Fund.
Coffee and pastries will be available for purchase, donated by the Bon Appétit Catering Company, and lunch will also be offered, thanks to the Northfield VFW. Event planners encourage attendees to stop by early, as supplies will be limited.
The Weitz Center for Creativity is located at 320 East Third Street in Northfield (enter at the corner of Third Street and College Street). For more information, including disability accommodations, call (507) 222-4309. For complete details, visit online at https://apps.carleton.edu/events/craft_fair/. Questions? Email craftbakesale@carleton.edu.