2023-24 Weitz fellows travel to Nebraska for introduction to fellowship year
The students selected for the 2023-24 Weitz Fellowships met with current and former fellows, the Weitz family and members of the Career Center as an introduction to the program and a welcome to Omaha and Lincoln.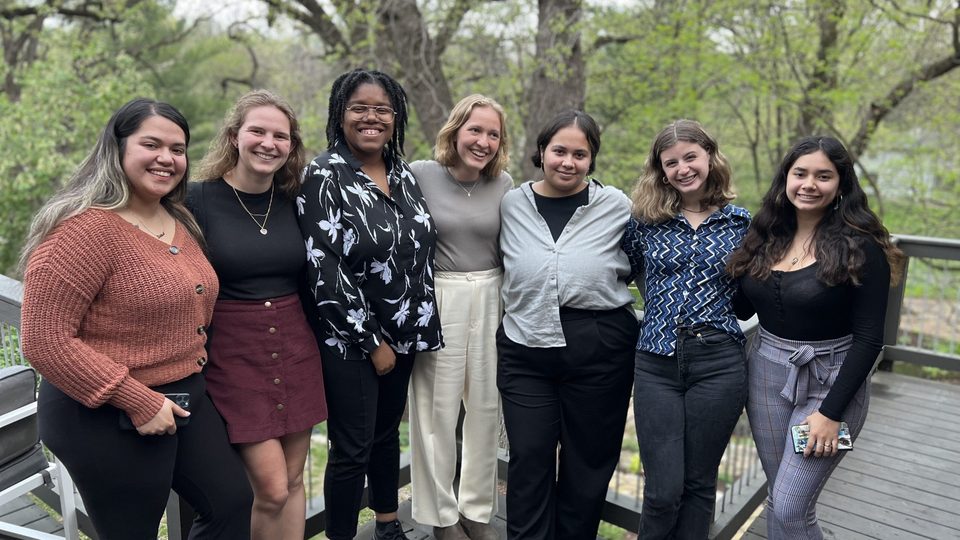 Seven Carleton students from the Class of 2023 have been awarded a Weitz Fellowship, an opportunity exclusive to graduating Carleton seniors for a year-long job at a Nebraska nonprofit. The students traveled earlier this month to Omaha and Lincoln in order to meet the Weitz family and the leaders of the host organizations in person, as well as connect with the current Weitz fellows, who will be in their positions until early summer.
Established by Wally Weitz '70, P '96, P '99, P '02 and Barbara Weitz '70, P '96, P '99, P '02 over a decade ago, the Weitz Fellowship Program provides one-year, paid positions for Carleton graduates at multiple nonprofit organizations in Omaha and Lincoln, Neb. The jobs include benefits and funding for professional development and grant practical learning experiences in community engagement, fundraising, marketing and policy work for students interested in arts management, nonprofit management and/or social change. Fellows also benefit from a built-in support system when they move to Nebraska, made up of the cohort of other Carls, the Weitz family, and fellowship coordinator Jack Becker '86, executive director and CEO of the Joslyn Art Museum in Omaha.
"I think what makes the Weitz Fellowship unique is that it provides an entry level job that is designed to facilitate the fellows' learning and growth while also providing them with opportunities to make real, tangible differences for individuals and communities," Associate Director of the Career Center Chad Ellsworth said. "On top of that, the fellows have the ongoing support of the Carleton network through regular contact with the Weitz family and Jack, as well as with each other as a cohort who live and work in close proximity to each other. The positions themselves are somewhat unique as rotational-type roles in nonprofit organizations, which provides the fellows with opportunities to learn about many facets of nonprofit work, while also giving them opportunities to apply existing skills and develop new ones early in their careers. Plus, they get to do it all while living in Omaha or Lincoln, two of the highest ranked cities for young professionals."
The annual incoming fellows trip to Omaha every spring is a "wonderful opportunity" to facilitate connections with future colleagues, says Director of the Career Center RJ Holmes-Leopold, who traveled with the students to Nebraska this year.
"Each fellow had a chance to meet with the executive directors of the organizations they will be going to, and socialize with the current group of Weitz fellows," Holmes-Leopold said. "Barbara shared welcome remarks on behalf of the Weitz Family Foundation to students, alumni and nonprofit partners at the annual dinner hosted by Jack. The current fellows then took the incoming fellows around Omaha to learn more about the community and get tips for success as they begin their transition to life after Carleton."
---
Meet the soon-to-be graduates selected for the 2023-24 Weitz Fellowships:
Diana Kachman '23
Diana Kachman is an English major and history minor from Washington state. She will spend her fellowship year with Autism Action Partnership—a new organization to the Weitz Fellowship program—which serves the Nebraska autism community through targeted programs that promote support, inclusion and prosperity. They work to improve the quality of life of persons on the Autism Spectrum and their families through education, advocacy and support, thereby enabling them to be an integral part of the community.
"I chose to apply to the Weitz Fellowship because I'm on the pre-health track to study medicine and public health, and the Weitz is a way for me to gain experience helping people who are underserved and as such, oftentimes do not have access to all the resources they deserve. Through the Weitz Fellowship, I will be working with the Autism Action Partnership in Omaha to help improve the quality of life of any and all persons on the autism spectrum."
Amber Lozoya '23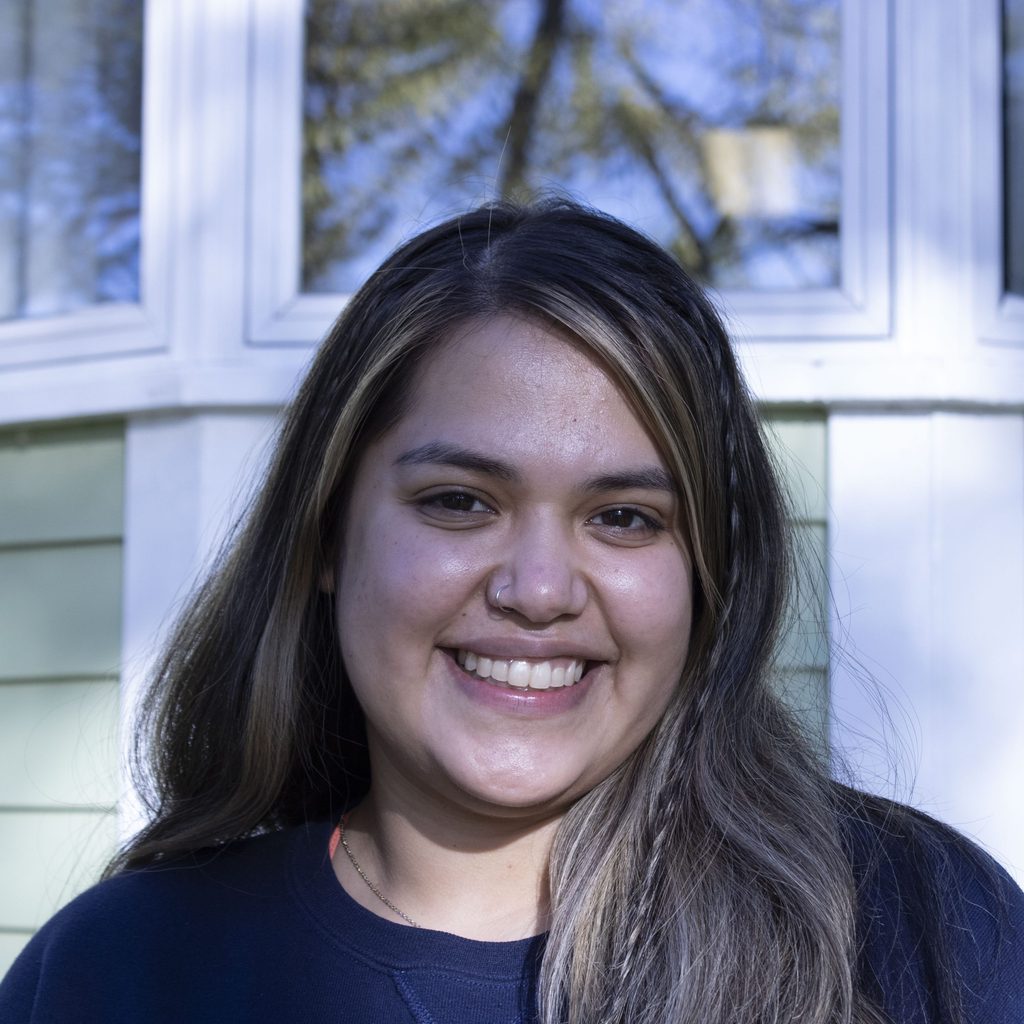 Amber Lozoya is a sociology and anthropology major from Houston, Texas. She will spend her fellowship year with Nebraska Appleseed, which is an advocacy organization working for justice and opportunity in Nebraska via legal, policy and civic engagement work. They focus on economic justice, healthcare access, child welfare, immigrants and communities. Lozoya will engage in relationship building at all levels, event planning and coordination, and will participate in creating active legislation alongside a staff of attorneys, policy specialists and community organizers.
"I am interested in changing the criminal legal system and in the effects of prisons on reentry and recidivism. I aim to have my own nonprofit in the future that will help people who are currently incarcerated and those who have been impacted by the carceral system. The Weitz Fellowship is the perfect opportunity for me to gain experience in the nonprofit sector."
Emily Luna '23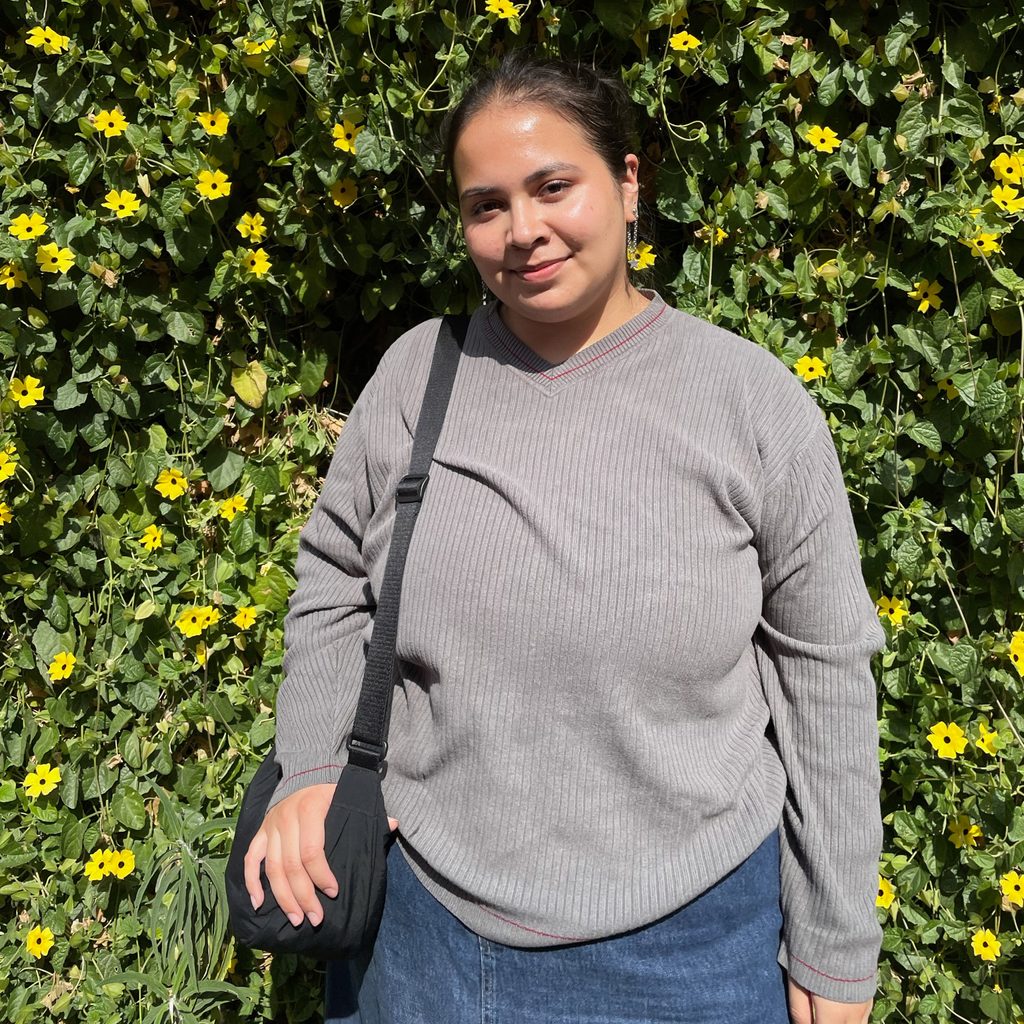 Emily Luna is a studio art major and Latin American studies minor from Round Lake, Ill. She will spend her fellowship year with the Union for Contemporary Art, which strengthens the cultural and social landscape of the local community by using the arts as a vehicle to inspire positive social change. The organization was founded on the belief that the arts can be a vehicle for social justice and greater civic engagement; its members strive to utilize the arts as a bridge to connect their diverse communities in innovative and meaningful ways. Luna will be immersed in all aspects of the organization including development, operations, programming, grantmaking, and community outreach and partnerships. They will also work on an impactful individual project while with the organization.
"As a long-time admirer and advocate for the tradition of using art as a vehicle for building community and inspiring social change, I am excited to build on this tradition through my work as a fellow. I look forward to continuing my art practice and connecting with the North Omaha community through art."
Chisom Oguh '23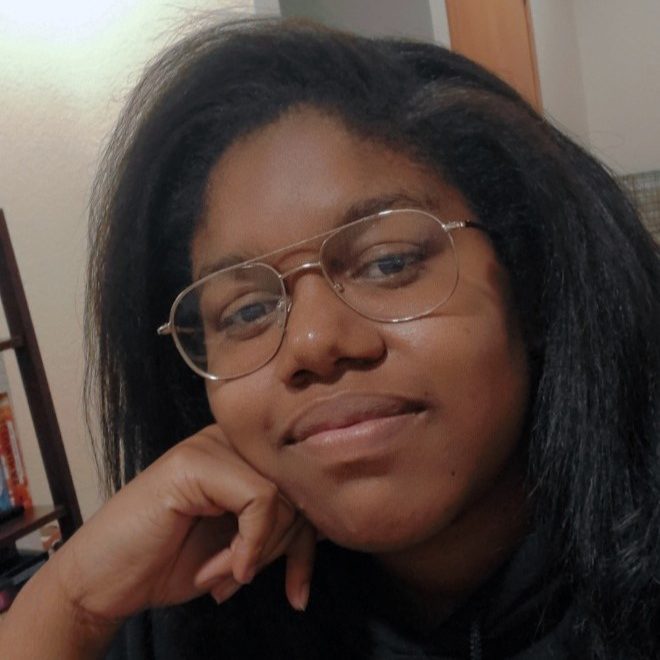 Chisom Oguh is a computer science major. She will spend her fellowship year with the Service Learning Academy at University of Nebraska–Omaha (UNO), which develops and maintains relationships with the Greater Omaha nonprofit community, as well as government entities and others who serve the good of the community. As an office within the University, the Service Learning Academy supports university faculty and students, P-12 teachers and students, and community partners in the development and implementation of quality service-learning courses and projects. Work includes collaboration with faculty, staff, students and community stakeholders; community involvement and outreach; program administration and management; and data analysis on the impact of the Service Learning Academy's work.
"I'm interested in the field of educational technology. At the Service Learning Academy, I hope to learn more about the educator role along with the ins and outs of facilitating effective education."
Madeleine Parr '23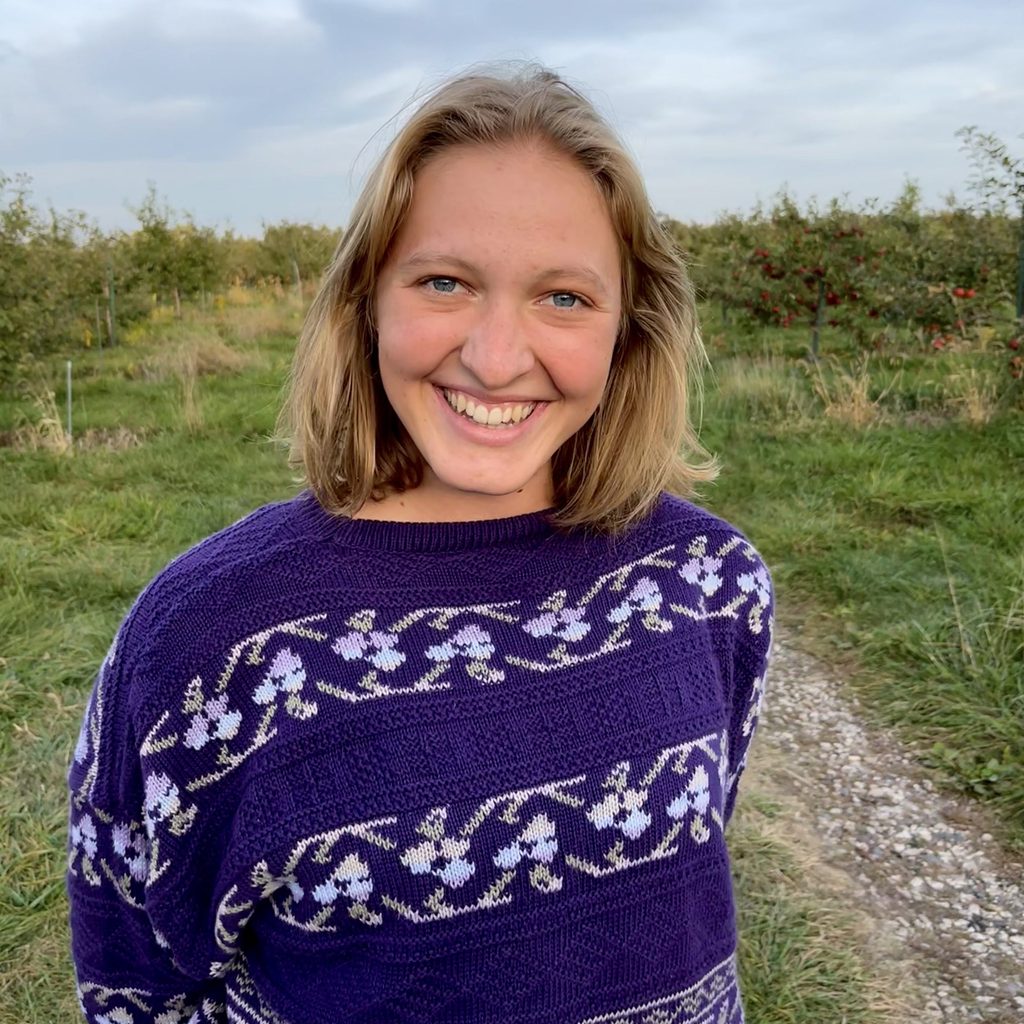 Madeleine Parr is a political science and international relations major originally from St. Paul, Minn. who grew up mostly in Colombo, Sri Lanka. She will spend her fellowship year with the Nebraska Civic Engagement Table, which works with nonprofits across the state to increase nonpartisan civic participation and fight for a multiracial, representative democracy that works for all communities. They do this by providing direct core support, technical tools and collaborative spaces to member nonprofits to support year-round civic engagement. Parr will collaborate with Nebraska Table staff and members through public policy work, grassroots advocacy and other civic engagement activities to drive change.
"As a political science and international relations major, I was excited to apply to the fellowship position because I wanted to learn more about community-based political organizing and gain experience in the nonprofit world."
Olivia Patinkin '23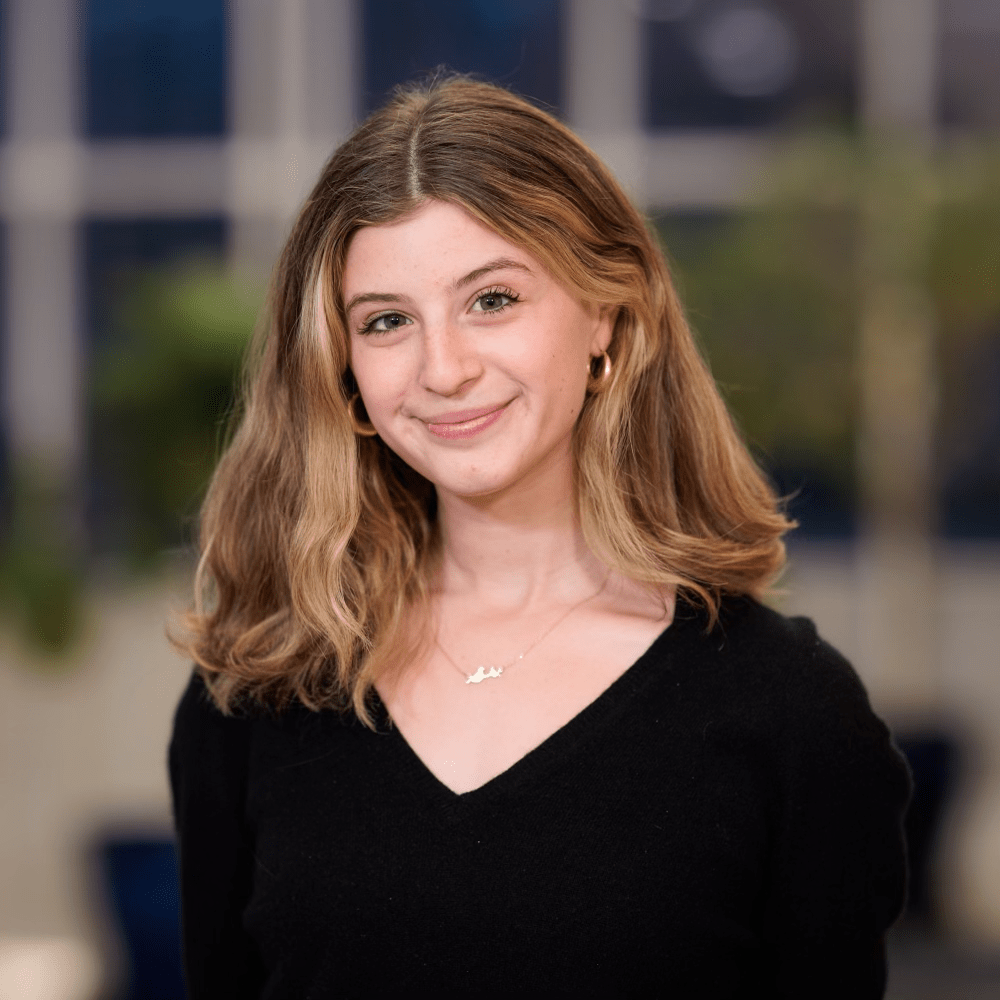 Olivia Patinkin is a theater arts major and gender, women's and sexuality studies minor from Chicago. She will spend her fellowship year with the Women's Fund of Omaha, which focuses on research, grants and advocacy around issues facing women and girls in their communities. They provide grant funding to service providers, advocate for policy change and influence dynamic change within the community. Patinkin will assist with research, policy development, communications, and donor and volunteer relations. Research areas include economic conditions, domestic violence and challenges facing girls.
"I'm thrilled to be stepping in as the Weitz fellow at the Women's Fund of Omaha in the coming year! The Women's Fund's mission of addressing gender-based inequity through collaborative effort resonates with me as an artist and an activist. I look forward to applying my Carleton experiences in contributing to these efforts and learning as much as I can along the way."
Kitty Tyree '23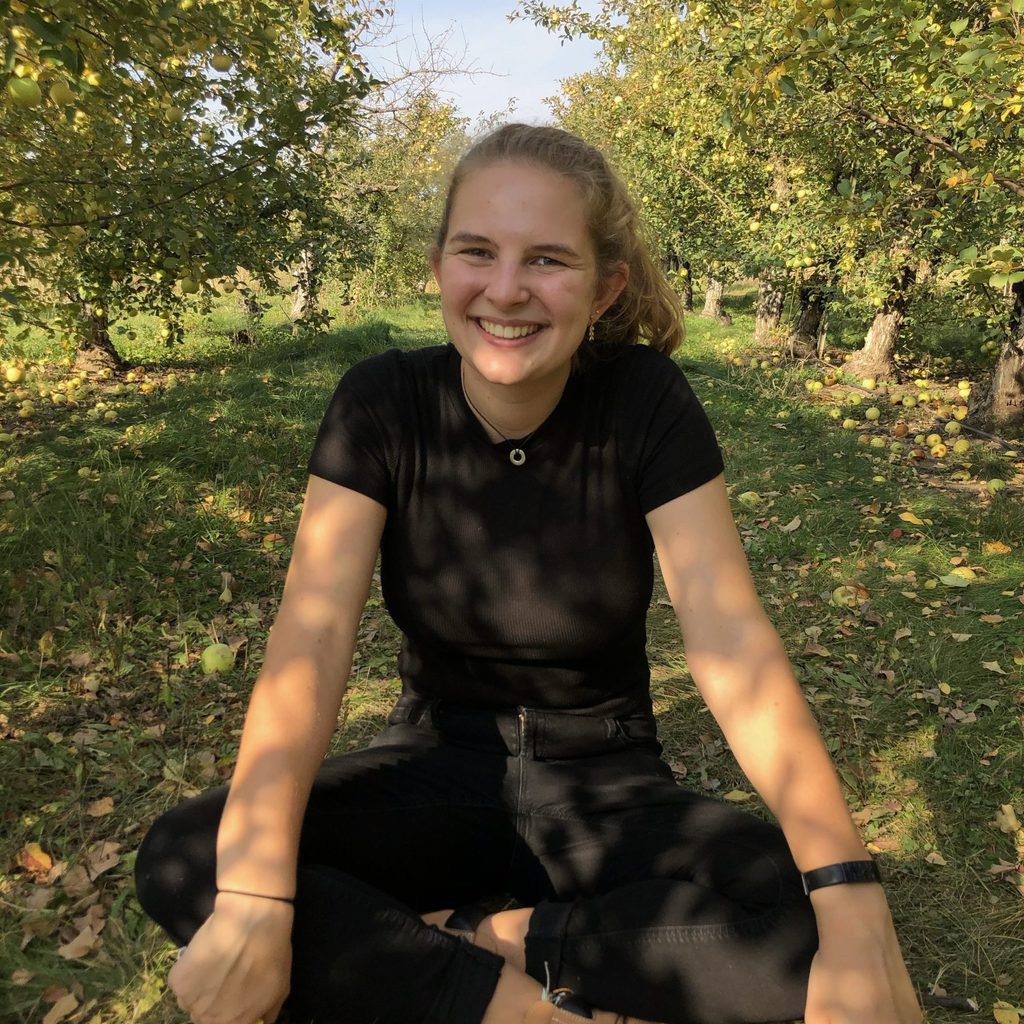 Kitty Tyree is a double major in cinema and media studies and computer science. She will spend her fellowship year with Film Streams, a nonprofit arts organization dedicated to enhancing the cultural environment of the Omaha-Council Bluffs area through the presentation and discussion of film as an art form. The organization oversees two wonderful and distinct cinemas: the Ruth Sokolof Theater and the historic Dundee Theater.
"I applied for the Weitz Fellowship at Film Streams because of their mission to use film as a tool for education and social impact work. Despite swearing to leave the Midwest after college, it seems I will be sticking around for at least another year!"
---
Erica Helgerud '20 is the news and social media manager for Carleton College and a former Weitz fellow (2020-21) for Opera Omaha.