13 Carls receive Fulbright Awards for 2023
With their Fulbright awards, these Carleton students and alumni will have the opportunity to travel all over the world.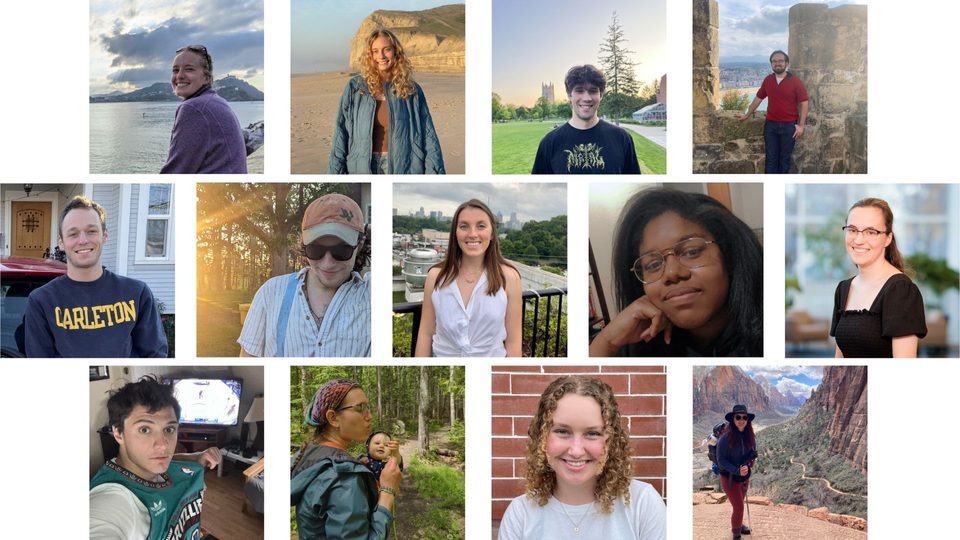 Ten members of the Carleton Class of 2023 and three Carleton alumni from the Classes of 2019, 2021 and 2022 received Fulbright Awards this year from the Fulbright U.S. Student Program, which gives college students and recent graduates the opportunity to travel the world and participate in advanced research and culturally immersive experiences.
"During their grants, Fulbrighters meet, work, live with and learn from the people of the host country, sharing daily experiences," according to the Fulbright website. "The program facilitates cultural exchange through direct interaction on an individual basis in the classroom, field, home and in routine tasks, allowing the grantee to gain an appreciation of others' viewpoints and beliefs, the way they do things and the way they think."
Since 1946, the Fulbright program—the largest exchange program in the country—has worked to increase mutual understanding and respect between people living in the United States and people living in more than 140 participating countries worldwide. The program selects approximately 2,000 students annually to spend one academic year in a country of their choice. The participants are chosen for their academic record, personal qualifications, language preparation, eagerness to promote active engagement with a host community and the feasibility of their project.
Students interested in applying in the future should contact Carleton's Office of Student Fellowships for support and assistance.
Meet this year's Fulbright grant recipients:
Sophie Baggett '23
Biology (minor in Spanish)
Fulbright: Chile Science Initiative Award in Chile
"I am excited to travel to Temuco, Chile with the Fulbright Chile Science Initiative next year. I will be working with two laboratories at the Universidad de la Frontera to build on their current research of Heliobacter pylori (H. pylori) in the La Araucanía region. Our project will be part of a larger effort to design a community-specific, in vitro gastric cancer diagnostic tool—H. pylori causes atrophic gastritis and is the strongest known risk factor for gastric cancer. I will study bacterial samples from the local population using bioinformatic analyses and in vitro experiments, as well as conduct interviews with local non-governmental organizations and clinics to better understand the community's needs.
I have always wanted to travel to Chile, but more than that, I'm excited to work with a project that combines my three passions of biology, Spanish and community engagement. I hope that this experience will help me develop skills for my future career in medicine and/or clinical research. I also hope to use swimming as a way to connect with the Temuco community outside of the project by joining a masters team, and I look forward to getting to know Chile culinarily!"
Lindsay Boettiger '23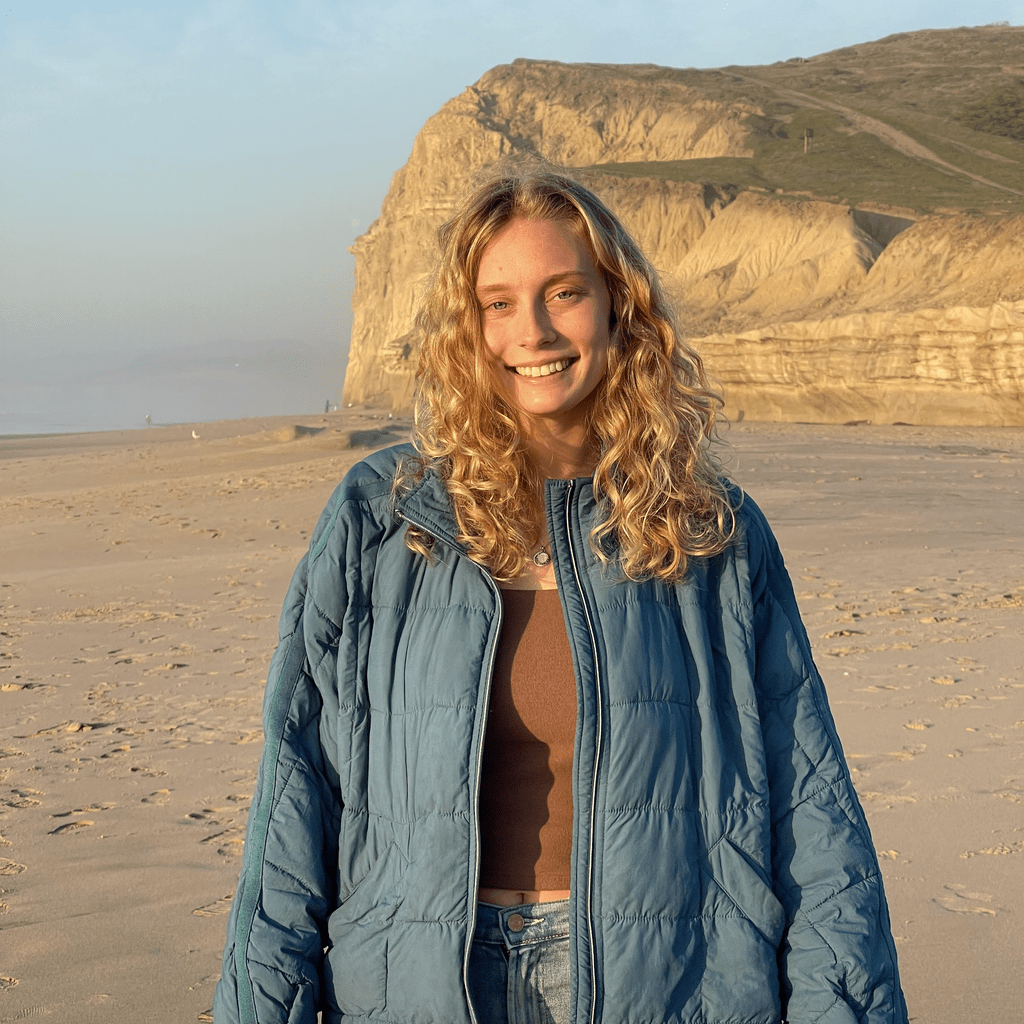 Art history and Chinese
Fulbright: English Teaching Assistantship in Taiwan
"Beginning in August, I will spend a year teaching English at an elementary or middle school in Kaohsiung, a large port city in southern Taiwan. My previous teaching experiences as an English tutor to elementary school students in Beijing, as a Chinese TA here at Carleton and at the English Language Learners program in Northfield public schools motivated me to apply for the award, so I was thrilled to be selected.
It will also be a great opportunity to practice and improve my Chinese language skills and become better acquainted with Taiwanese culture, which I'm eager to do. I am especially excited about all the great food in Taiwan!"
Horace Fusco '23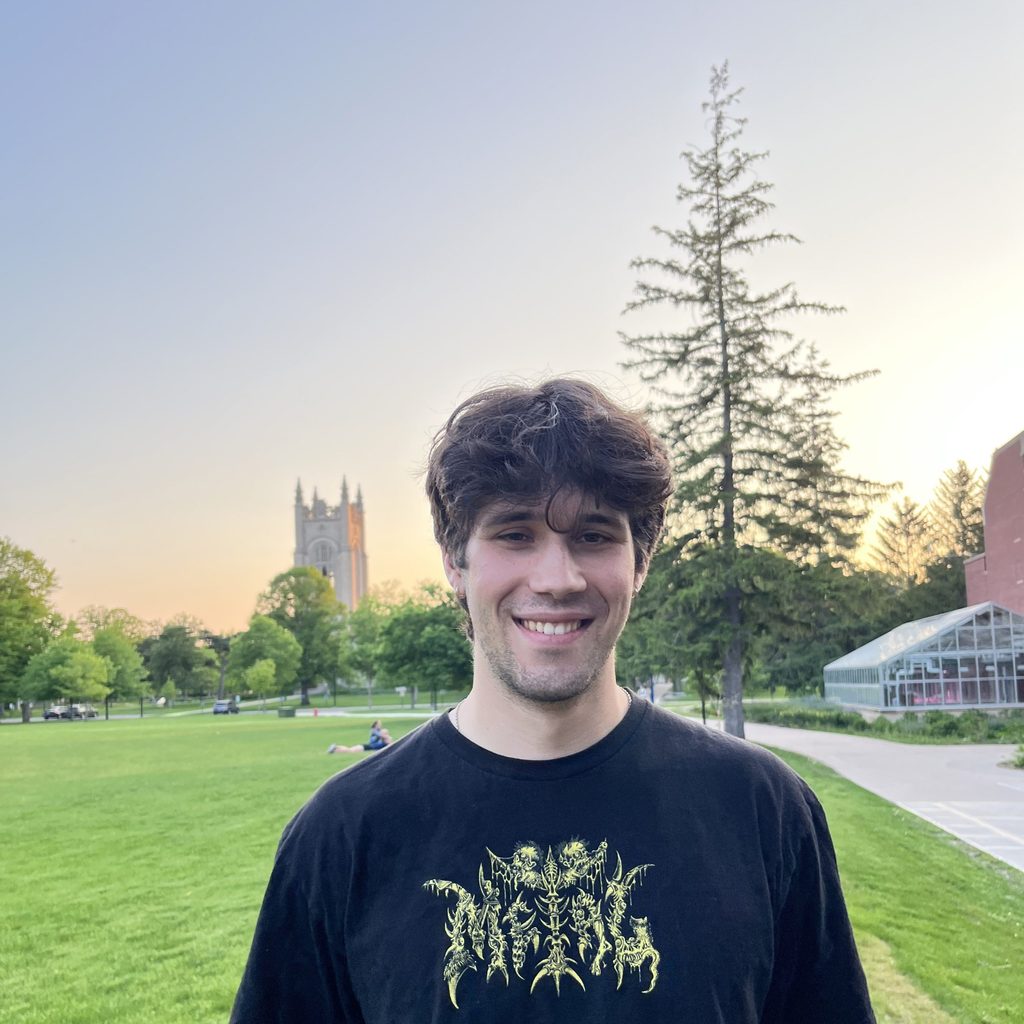 Mathematics
Fulbright: Fulbright-Rényi Institute Award for Mathematics Research in Hungary
"This September, I'll be going to Budapest, Hungary to study math and research various applications of functional analysis. Budapest has a famously vibrant mathematical community which I am excited and honored to participate in. In addition to my research project, I look forward to exploring some of the areas of math that Hungary is famous for, like combinatorics and graph theory. I also hope to be an active member in the community of graduate students and learn more about Hungarian culture."
Thomas Gatewood '23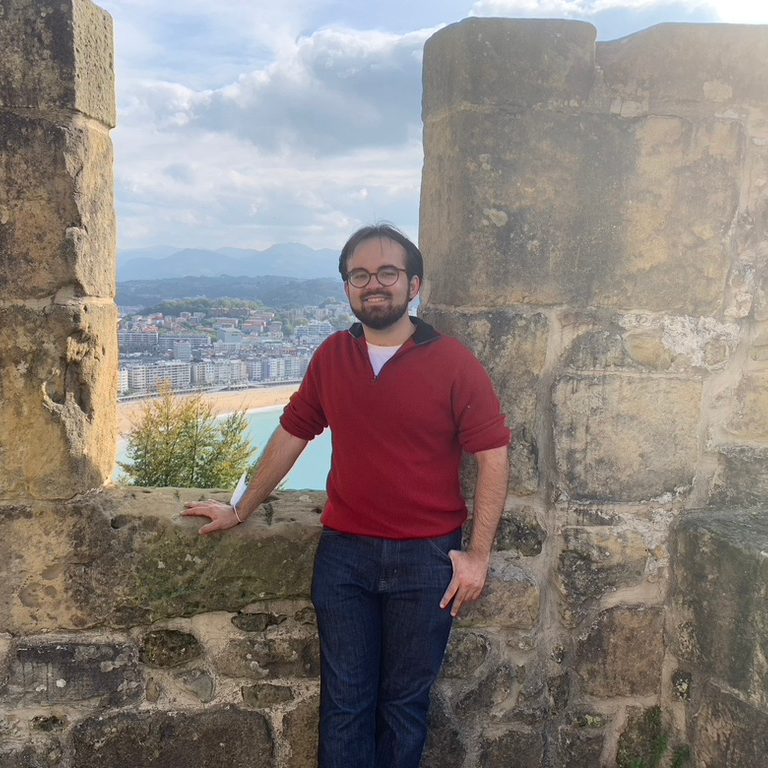 Biology (minor in Spanish)
Fulbright: English Teaching Assistantship in Spain
"I am thrilled to be working as an English teaching assistant in Spain next year! In the fall of my junior year, I studied abroad in Spain with the Spanish Studies in Madrid OCS program led by Professor Palmar Alvarez-Blanco. During my three-and-a-half months on the program, I witnessed the significant cultural and regional diversity that exists across Spain, and I built lots of friendships with Spaniards along the way as I practiced my Spanish. I have yearned to go back to Spain ever since, so I see this next year as a wonderful opportunity to explore Spanish history, culture and language even more profoundly.
I will be working in a private Marianist school on the outskirts of Logroño, the capital city of Spain's smallest autonomous community, La Rioja. Over the past year, I have worked as a TA in the Carleton Spanish department and volunteered with Head Start in my hometown; these experiences will help me plan fun and engaging classroom activities next year. I also hope to organize an after-school program for students to spend time together and learn from one another through activities like nature walks and cooking lessons. Outside of the classroom, I can't wait to take in the verdant countryside of La Rioja, enjoy some of the region's famous wine and delicious cuisine, and become integrated into life in Logroño. I am deeply grateful for the opportunity to serve as an ETA, and I look forward to all the incredible experiences that I am sure will come from this cross-cultural exchange!"
Erik Lagerquist '19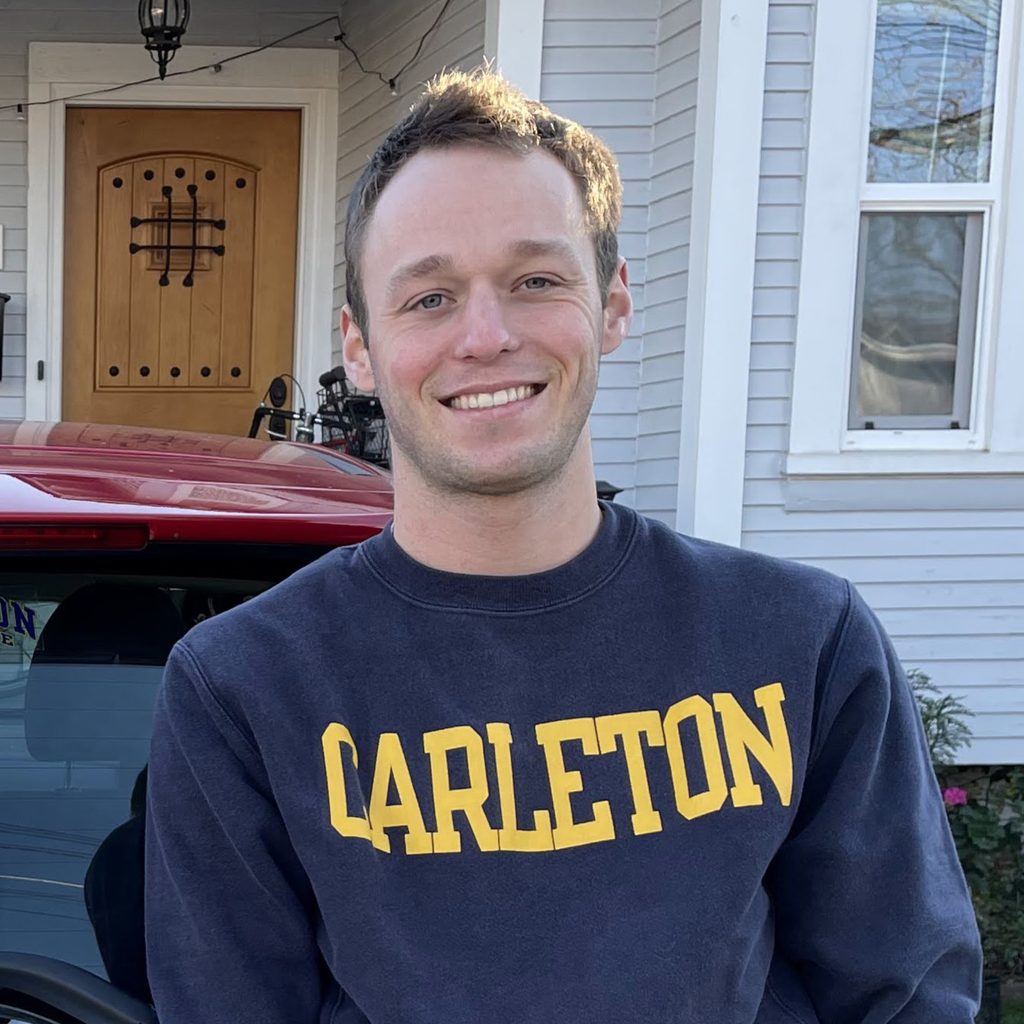 Physics
Fulbright: Chile Science Initiative Award in Chile
"I'll be traveling to Santiago, Chile and working with a researcher at the University of Chile on modeling renewable-based electricity grid structures. Her goal is to simulate what the electricity grid could look like using renewable technologies and evaluate the feasibility of those kinds of grid configurations. I'll be helping her do that modeling. I'm really looking forward to learning more about this research, because it's directly related to what I'm interested in and what I've been doing in my career the last couple of years since I graduated from Carleton. I'm also looking forward to learning from Chile's environmental movements.
I have some friends who either grew up in Chile or have relatives there, so I've heard all about it but haven't been there myself yet. I'm super excited to just experience the city of Santiago and appreciate the area's natural beauty."
Emmett Lefkowitz '23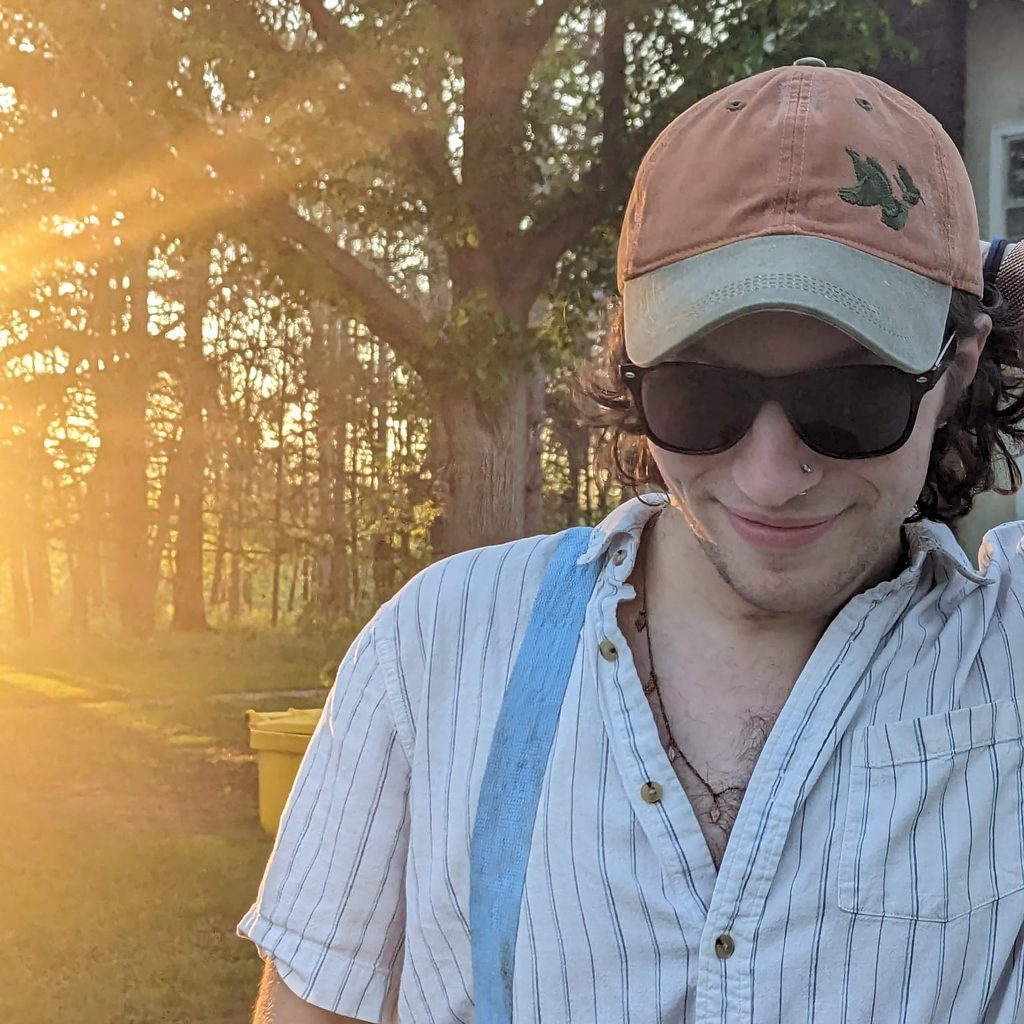 Political science/international relations (minors in Chinese and music)
Fulbright: English Teaching Assistantship in South Korea
"Starting in January 2024, I will embark on an English Teaching Assistantship through Fulbright in South Korea! I will probably be placed in a middle or high school, and I will find out my location placement in the coming months. I am honored to be an American cultural ambassador, and I can't wait to learn Korean and get involved with the community. I absolutely love meeting new people and connecting with folks through my hobbies: music (both creating and listening), sharing films and finding ways to volunteer in the town I will end up in. I am incredibly grateful for this opportunity and plan to make the most of it."
Grace Leslie '21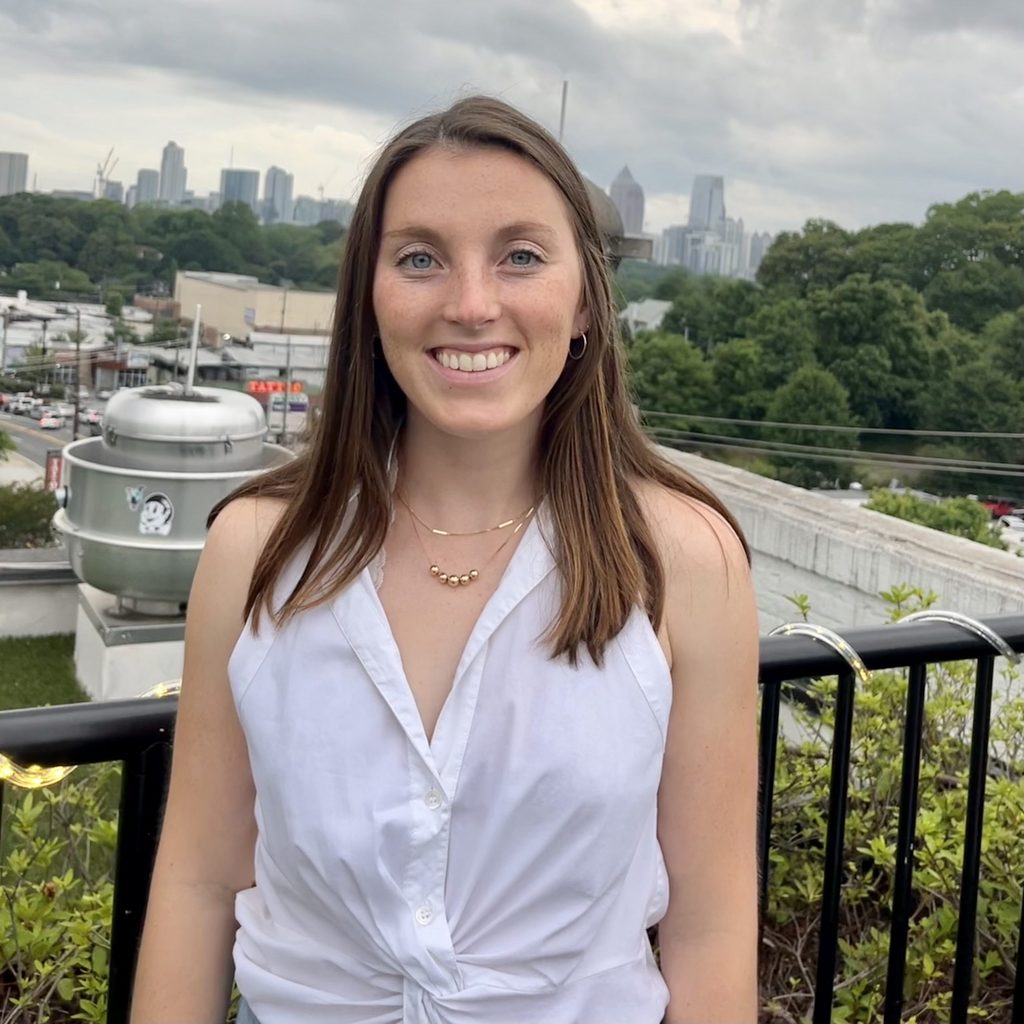 Environmental studies (minor in cross-cultural studies)
Fulbright: English Teaching Assistantship in Spain
"I am very grateful to have been awarded an ETA position in the northern La Rioja region of Spain, where I will have the opportunity to serve as a cultural ambassador for the U.S. and assist teachers in various subjects such as social studies, science and technology, art, physical education and the English language. In addition to my classroom responsibilities, I am excited by the prospect of joining local running and cycling clubs, immersing myself in local festivals and traditions, and tasting the tapas and wines that make La Rioja so special. Given my current work experience at an environmental nonprofit focusing on clean energy in transportation, I am also excited by the opportunity to explore Spain's sustainable transportation options and learn from their initiatives in this field."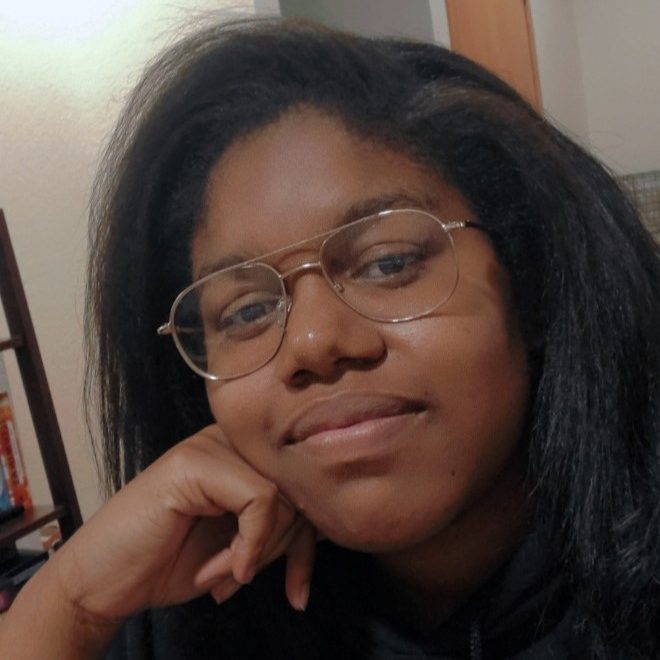 Chisom Oguh '23
Computer science
Fulbright: English Teaching Assistantship in Zambia
Instead of teaching English in Zambia, Oguh will spend her year after graduation as a Weitz Fellow for the University of Nebraska–Omaha (UNO) Service Learning Academy. Learn more about Oguh and the Weitz Fellowship.
"I'm interested in the field of educational technology. At the Service Learning Academy, I hope to learn more about the educator role along with the ins and outs of facilitating effective education."
Michaela Polley '23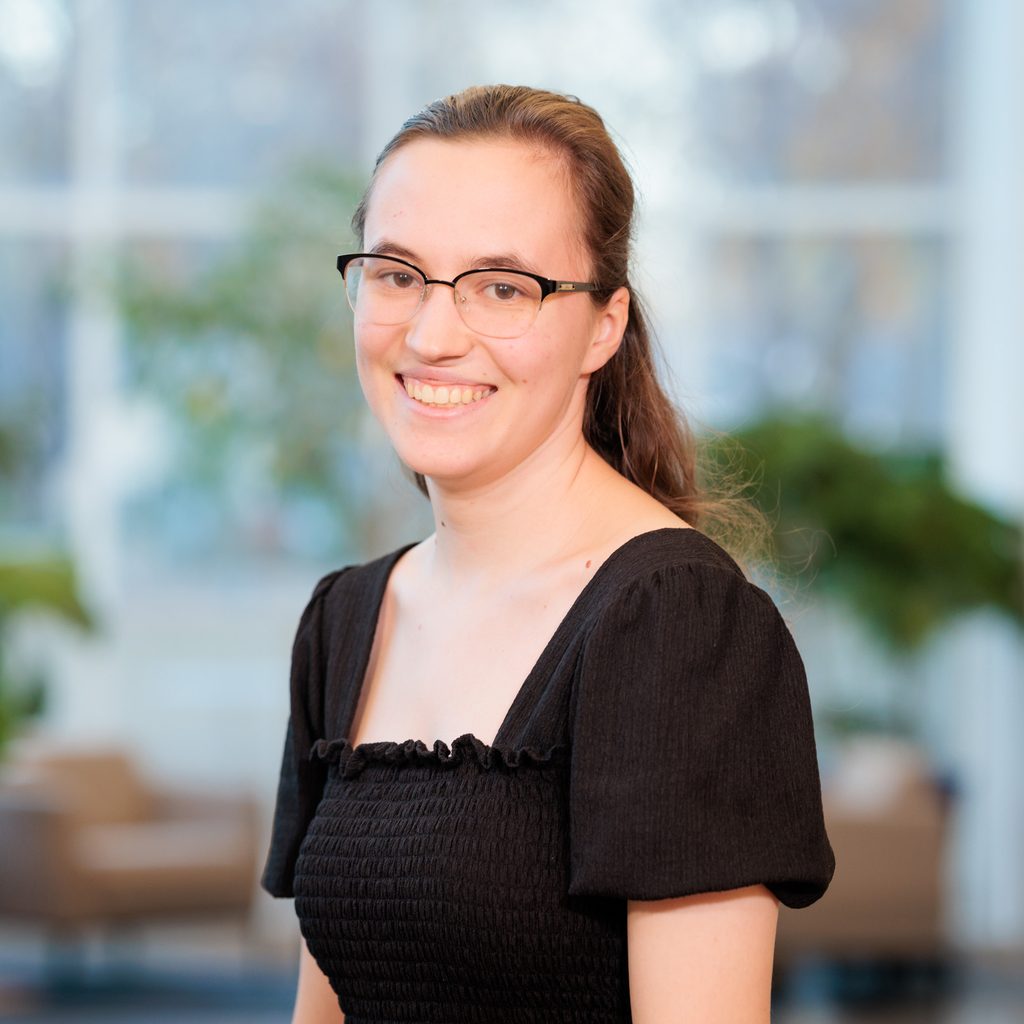 Chemistry and mathematics (minor in public policy)
Fulbright: Fulbright Austrian Marshall Plan Foundation Award for Graduate Studies and Ph.D. Research in Science and Technology in Austria
"I am excited to be spending the next year in Klagenfurt, Austria doing enumerative combinatorics research. I will be working with Dr. Andrei Asinowski at the University of Klagenfurt looking at rectangulations, lattice paths, generating functions and permutation patterns. While I have had the opportunity to travel to Europe before, I have never spent an entire year abroad and am looking forward to being able to immerse myself in the community and serve as a cultural ambassador. In addition to my research, I will serve as a tutor in the math department and will engage in Master's coursework. I will also attend conferences and make connections with other researchers across Austria and Europe more broadly. I am very grateful for this opportunity and am excited about my next steps!"
Zak Sather '23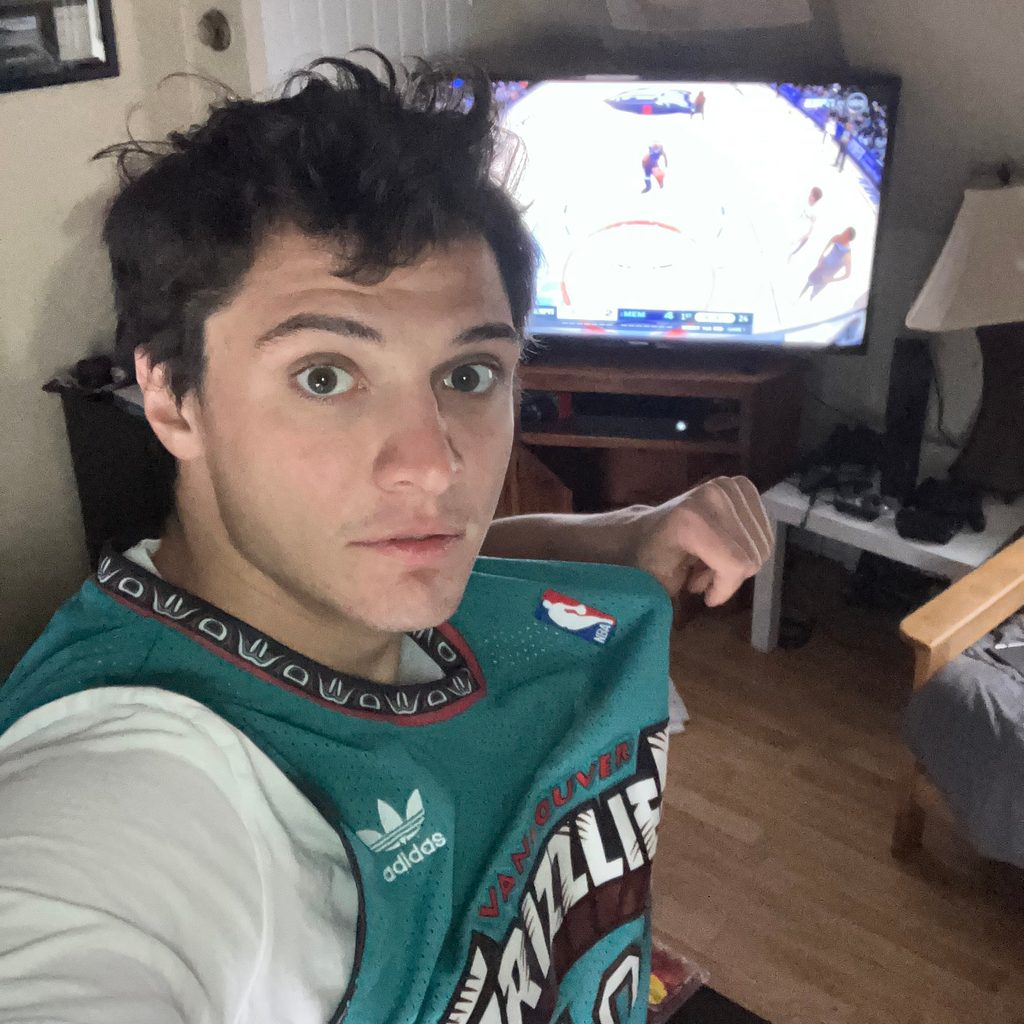 History
Fulbright: English Teaching Assistantship in Germany
"I will be an English teaching assistant, so I'll be like a teacher's aide in a classroom where they're teaching English as a second language. I also hope to do some similar work volunteering at a center for immigrants and refugees. I worked in Germany last summer as an English tutor at a language school for refugees. It was really rewarding work and fun to get to know my students.
I don't know what to expect next year. I'll be in the state of Bavaria, but I don't know yet if it'll be in a big city (hopefully Munich!) or a small town. Either would be great, but it'll be a different experience. Either way, I'll be attending Oktoberfest!"
Mikhalina Solakhava '23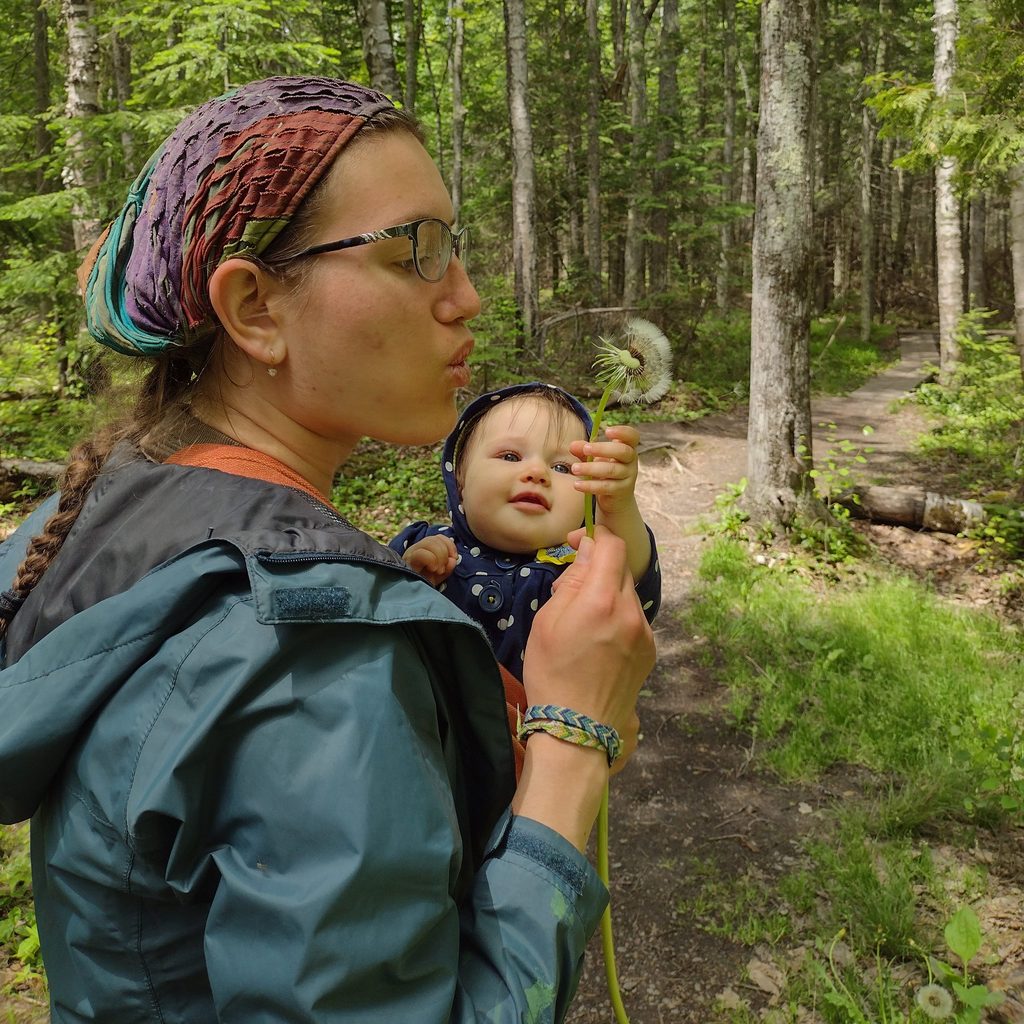 Gender, women's & sexuality studies and political science/international relations (minor in Spanish)
Fulbright: English Teaching Assistantship in Spain
"I am very excited to travel to Spain next year to be an English teaching assistant in Madrid! Although I have lived in other countries in Europe and studied Spanish in Latin America, Spain will be an entirely new experience for me, which I am really looking forward to. Besides exploring the architecture, food, dance, music and history of Spain, I am excited about the opportunity to help students learn a new way of communicating transnationally and form new linguistic connections! I hope to learn as much as I teach throughout the next year."
Allison Teichman '23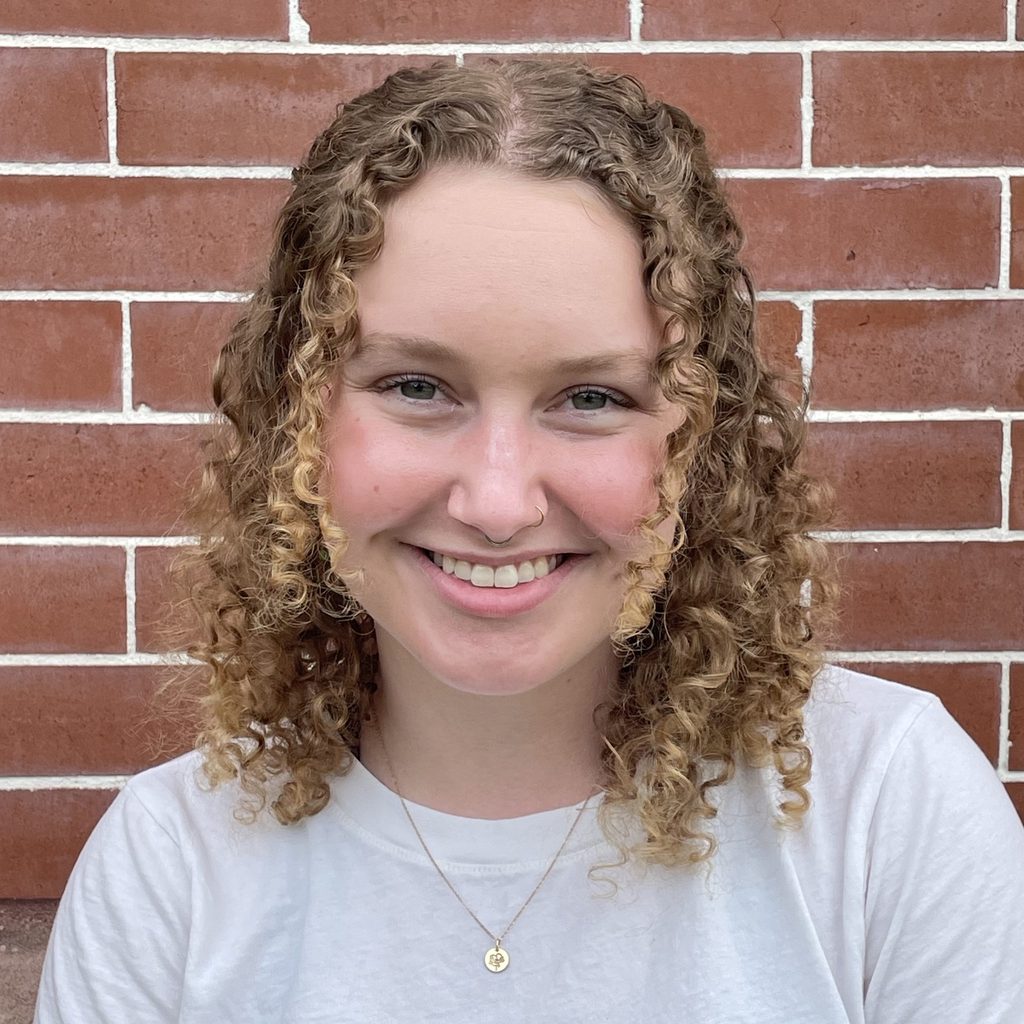 Chemistry (minor in Spanish)
Fulbright: English Teaching Assistantship in Spain
"Next year I will be an English teaching assistant at a secondary school in Spain! I began learning Spanish in my first year at Carleton and took only six classes before studying abroad in the fall of 2021 on the Spanish Studies in Madrid OCS program. Since then, I have loved being a Spanish TA and look forward to continuing with language education in the upcoming year.
I will be just outside the town of Logroño in La Rioja, an autonomous community in northern Spain. I haven't been to this region before and I am very excited to explore its expansive vineyards and medieval castles. I hope to connect with the chemistry program at my school and organize a community garden with a focus on the science behind agriculture. I am incredibly grateful for this opportunity and can't wait to make meaningful connections and continue improving my Spanish skills."
McKenna Wirth '22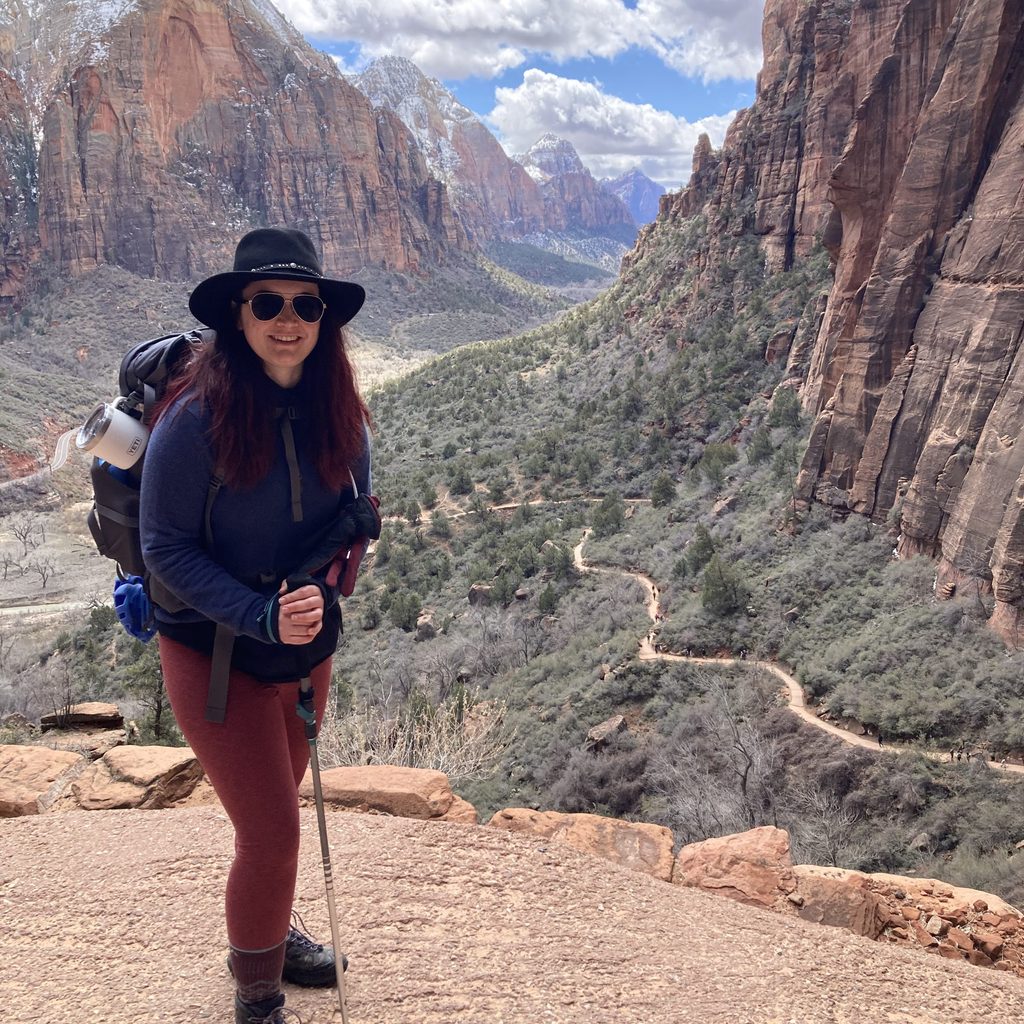 Psychology (minor in Russian)
Fulbright: English Teaching Assistantship in Kyrgyzstan
"I'm incredibly excited about the opportunity to teach English in Kyrgyzstan next year! Kyrgyzstan is a beautiful country in central Asia known for its stunning natural landscapes. My connection to the country started in the summer of 2021, when I studied Russian remotely with the University of Central Asia in Bishkek through the Critical Language Scholarship program. I'm looking forward to learning more about Kyrgyz culture and seeing some of the beautiful places mentioned in my classes, like Lake Issyk-Kul and the Sary-Chelek Nature Preserve.
In addition to teaching, during my grant I intend to work with several other groups facilitating cultural exchanges in Kyrgyzstan to support extracurricular language learning and strengthen my public diplomacy skills. As a proud alumna of Carleton's equestrian team, I'm also hoping to learn more about the role of horses in Kyrgyz culture and strengthen my riding skills. I'm also going to take advantage of the immersion to strengthen my Russian skills while building a stronger foundation in Kyrgyz."
---
Erica Helgerud '20 is the news and social media manager for Carleton College.