Tips for Roommates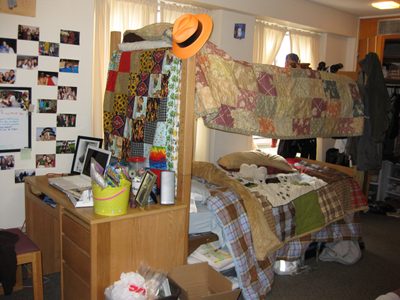 Be flexible
Respecting your roommate's lifestyle is key. They may have a few quirks that you won't anticipate and vice versa.
Have reasonable expectations
Sometimes roommates become best friends, sometimes they don't. Either way, don't miss out on the opportunity to get to know other interesting people.
Make a commitment to work things out
Time is essential in learning to live with another person. If you bail out before you give it your best shot, you may deprive yourself of a meaningful and extraordinary relationship.
Be open and honest
When something bothers you, talk about it. Be up front but friendly. A Resident Assistant can also help resolve bothersome issues.
Make use of your Resident Assistant (RA)
These fellow students are often your best resource for social and academic advice. Together with the Area Director, they are dedicated to working to provide the best possible living environment.