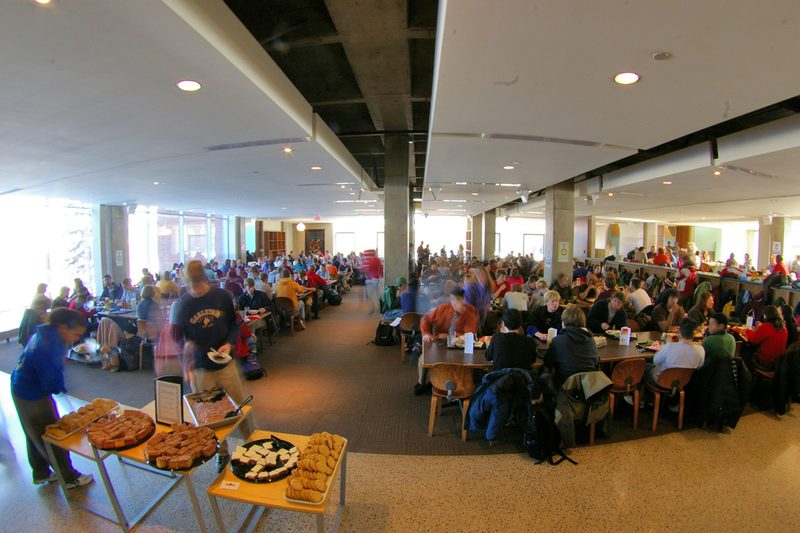 Dining is an integral part of residential life at Carleton and most students eat most of their meals on campus. Carleton offers flexible meal plans that give students options to eat at East Dining Hall, Burton Dining Hall, or Sayles Cafe.
Both dining halls offer customized meal options from stations including deli and salad bar, grill, traditional classics, stir-fry/sauté, and pizza. The snack bar offers à la carte sandwiches, soups, salads, grill items, desserts, fresh fruit, and numerous beverages. Vegetarian items are always available at all locations.
Each of the residence halls has at least one kitchenette where snacks can be prepared, and vending machines offering snacks, candy, and soft drinks are located in residence halls and many other campus locations.
Off-Campus Dining
For a little variety, take a short walk or bike ride into town to sample Northfield's dining options. You'll find everything from Indian, Mexican, and Chinese offerings to subs, pizza, and plenty of midwestern comfort food.
And if you're up for a short road trip, the Twin Cities area is full of outstanding restaurants.