Managing Your Finances at Carleton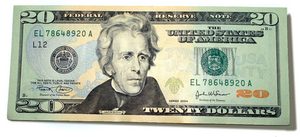 In your excitement to come to Carleton and become involved in campus life, you should not forget about basic needs, such as money. Paying your tuition and fees will ensure that you have a place to live and food to eat, and most entertainment options on campus (plays, movies, concerts, etc.) are free to students. However, things such as textbooks, toothpaste, laundry, and pizzas require money and more importantly, money management. How you manage your finances can effect how you live at Carleton.
When you're thinking about how you'll spend your money, consider your income and the amount of time you'll be at school between breaks. Will you have a campus job? Will your family send money regularly? Will you have a lump sum at the beginning of the year to last the whole year through?
Estimate the amount of money that you can comfortably spend each month and then figure in predictable expenses, like the textbooks that you will need to buy each term and your cell phone bill. The amount of money you have left will determine how often you can order pizzas, get haircuts and download new music. Taking the time to plan a realistic budget and then sticking to it can save you a lot of hassles as the year progresses.
Student Employment
More than seventy percent of the students at Carleton have campus jobs, most as a part of their financial aid awards. The jobs available for students vary greatly — from working in the dining hall to delivering mail, designing posters, or tutoring elementary school students. Many jobs provide valuable experience that can lead to summer jobs, internships, or eventual careers.
Whatever your job, during New Student Week, take the time to meet your supervisor and figure out the specifics of your job. Student work orientation meetings will be listed in the schedule. Also be prepared to sign up for payroll.
Don't forget the following:
Original forms of identification, such as passport, OR a driver's license and a social security card or birth certificate.
Complete your payroll bank account direct deposit authorization online at The Hub.
Complete your I-9 and W-4 eligibility forms with Human Resources before starting work.
OneCard
OneCard is Carleton's all-purpose identification, building access, and meal card. Your OneCard can also serve as a purchase card using Schillers for many financial transactions on the Carleton and St. Olaf College campuses.
Banking Options
You can cash checks up to $100 at the Bookstore in Sayles-Hill during regular business hours with a valid Carleton ID. There are also two automatic teller machines in Sayles-Hill, which are available 24 hours a day. The ATMs in Sayles Hill near the post office are operated by Wells Fargo Bank and Merchants Bank of Northfield, and accept cards issued through Visa, Express Teller, Fastbank, Instant Cash, Plus, Tyme, TCF, Sirrus, Discover, AmEx, Mastercard, Maestro, Quest, and Star.