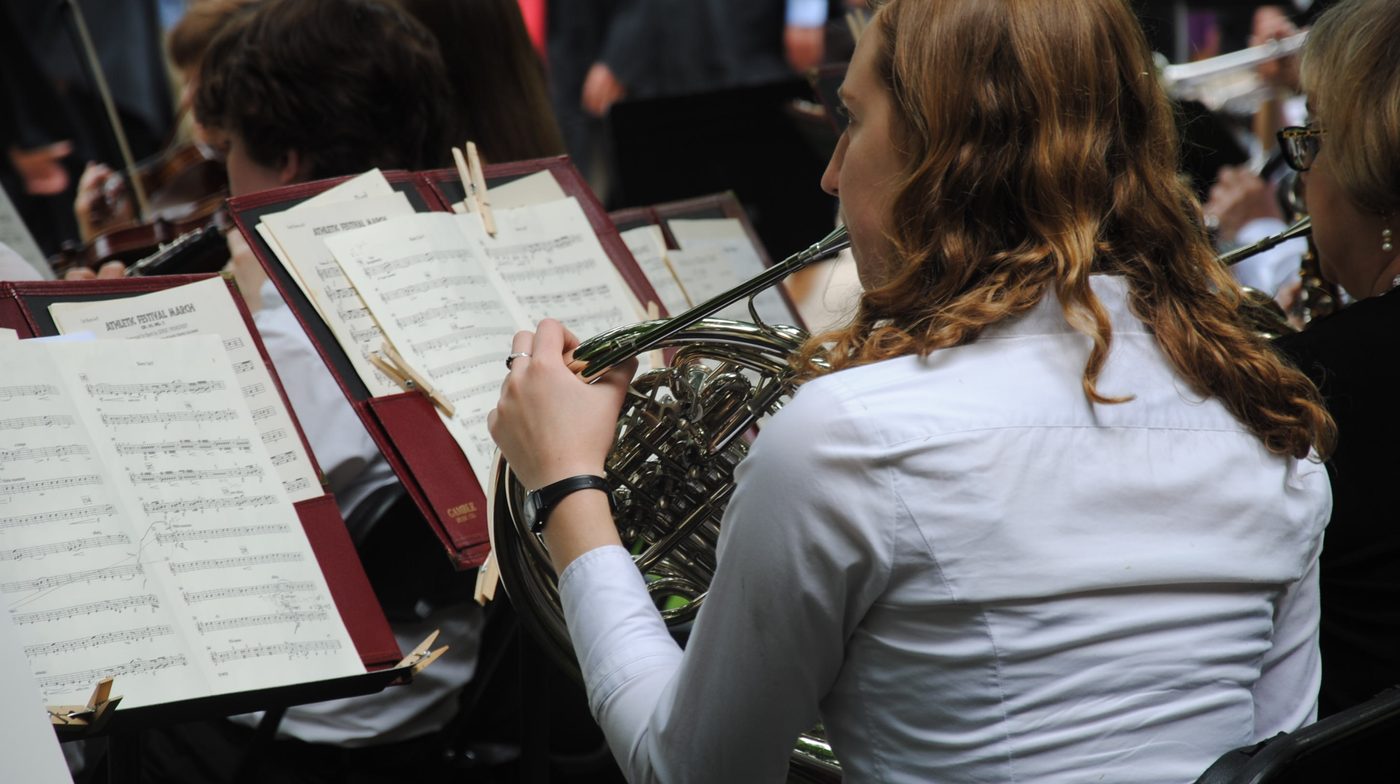 Claire Larson, conductor
Carleton Symphony Band
MUSIC 189 – 1 credit per term, S/CR/NC; Arts Practice
Rehearsals: Mondays and Wednesdays (Full Ensemble) 4:00-5:30PM
Fridays (Full Ensemble) 3:30-5:00PM, Shackel Rehearsal Hall M126
The Carleton Symphony Band performs music from the standard band and wind ensemble repertoire as well as orchestral transcriptions. Recent performances include transcriptions of Holst's The Planets and Orff's Carmina Burana, as well as Mackey's Sheltering Sky and Tower's Celebration Fanfare. The band presents a formal concert each term and performs at Commencement. Open admission, placement by audition.
Auditions
New Student Week Symphony Band Placement
Monday, Sept. 13, 2:00–5:00 pm Shackel Hall M126
Placement into the symphony band may be done in person during New Student Week, or by video submission at any time. Sign up for an in-person audition. To arrange a video audition please contact TBD for details.
Please prepare to perform 4 things:
Solo of your choice (any piece of music, may only be an excerpt)
Audition excerpts (shown on right)
Sightreading
Scales: Two octave chromatic scale from the bottom of your range to the top & back down
Auditions usually take about 10 minutes, and we try to make these as informal and "user friendly" as possible. Still, good preparation always makes for a less-stressful audition experience, so we encourage you to come prepared!