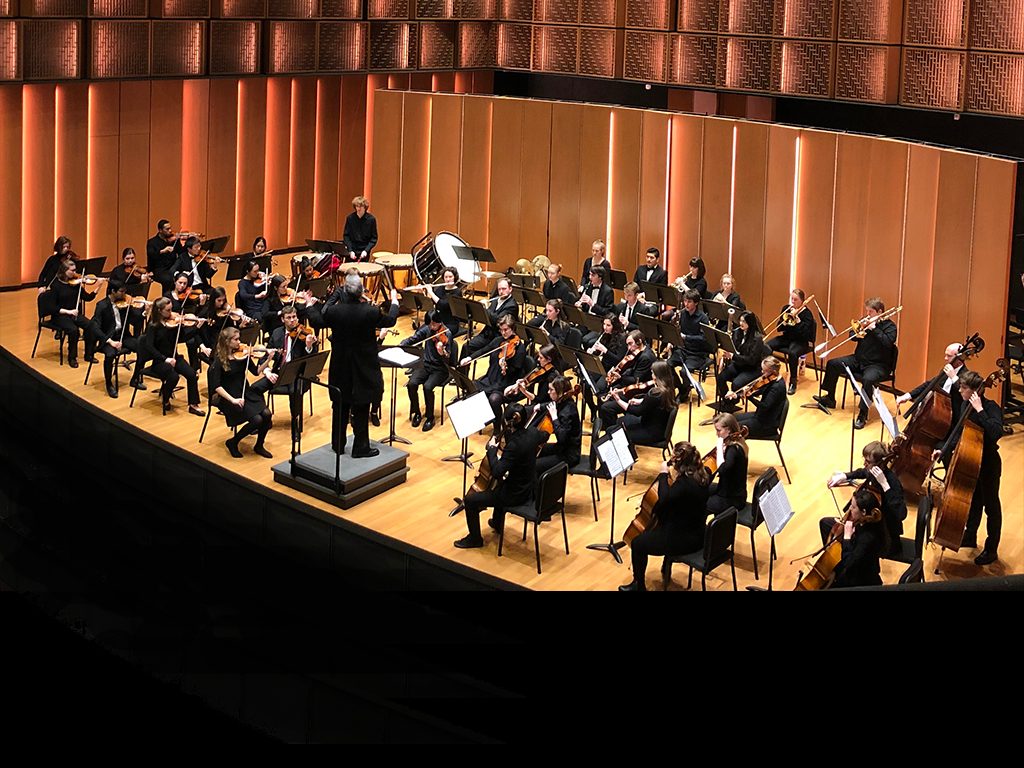 Hector Valdivia, conductor
Carleton Orchestra (187) – 1 credit per term, Arts Practice
Rehearsals: Monday (Strings), Tuesday (Winds and Brass), Thursday (Full Ensemble)
6:30-8:00 p.m. (Kracum Performance Hall)
The Carleton Orchestra performs varied repertoire ranging from the 18th to the 20th centuries. Recent performances have included Beethoven's Symphony No. 2, Lutoslawski's Concerto for Orchestra, and Tchaikovsky's Romeo and Juliet Fantasy Overture. Placement by audition.
Auditions include scales, a prepared piece of your choice, sightreading, and the excerpt assigned to your instrument. Instrument-specific information is available for logged-in users.
Auditions usually take about 10 minutes, and we try to make these as informal and "user friendly" as possible. Still, good preparation always makes for a less-stressful audition experience, so we encourage you to come prepared!