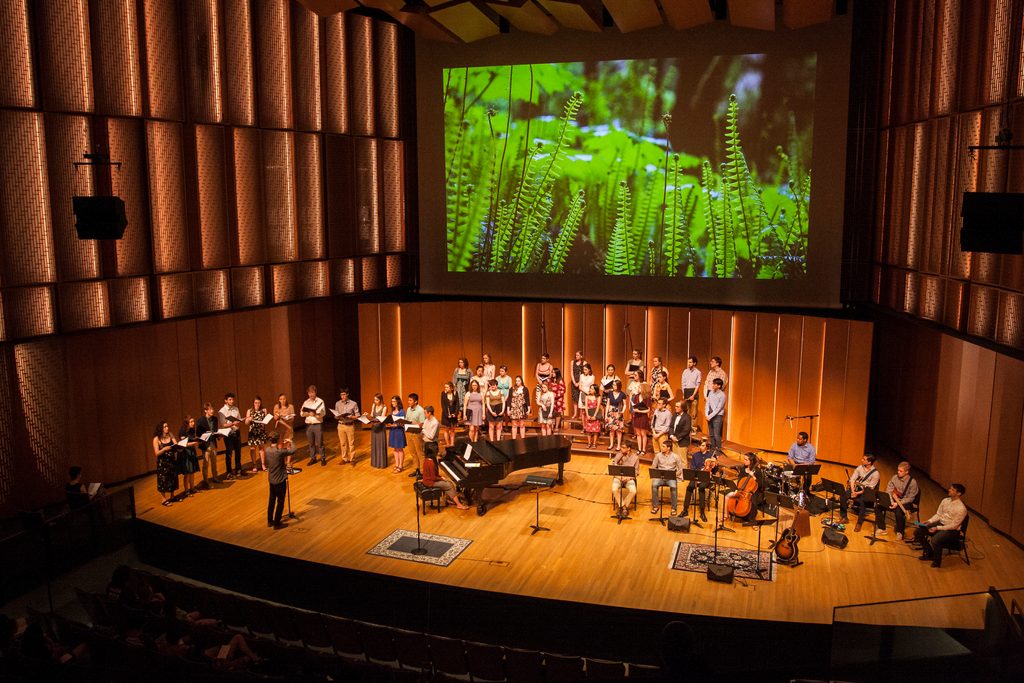 Matthew Olson, Director of the Carleton Choir
Two different yet overlapping choir experiences will be offered Fall Term, 2020.
In-Person Choirs
For those interested in singing together in-person, chamber ensembles of 8-10 singers will be created (2-3 singers per voice part). Each group will learn a distinct variety of Western and Non-Western choral music culminating in a recording session. They will also participate in a virtual choir performance with the online choir. Due to Covid-19, rehearsal will be held outside in an open air tent while wearing masks and keeping 8 feet of distance between each singer. Please register for any of the first four sections of MUSC 185. After your voice placement (information below) and the completion of a survey sent by Director Matthew Olson, you will then be assigned to a specific group based on your schedule availability, voice part, and choir experience.
Each 1 credit
MUSC 185.01: M/W 4:00 – 4:45 pm
MUSC 185.02: M/W 5:00 – 5:45pm
MUSC 185.03: T/TH 4:00 – 4:45pm
MUSC 185.04: T/TH 5:00 – 5:45 pm
Online Choir
For singers on or off campus who prefer meeting exclusively online, a Monday evening online choir will be offered. The online choir will create a virtual choir performance with all other choir sections. Additionally, they will hear from guest lecturers speaking about the role of choir in social change and justice.
MUSC 185.05: M 6:00 – 7:00pm
Voice Placements
The choir voice placement times will be:
Thursday, Sep. 10: 11:00am – Noon & 1:00pm – 3:00pm
Friday, Sep. 11: 11:00am – 3:00pm
-First year students should sign up for a Voice Placement via Doodle here: https://doodle.com/poll/55zxhvpprzh35b8s
-Returning students who have not sung in the Carleton Choir before should email Matthew at molson2@carleton.edu to arrange a time to meet
-If you are choosing in-person choir, your voice placement will be held in the tent in the Weitz Center Courtyard. If you are choosing online choir, your voice placement will be held via Zoom and you will receive an invitation to the zoom link.
-During the 15 minute casual meetings, students will describe their musical background, sing some scales that check range, and have pitch matching assessed. You do not need to prepare an aria or choir excerpt.