The Carleton Chinese Music Ensemble, under the direction of Gao Hong, was established in 2004 and has since performed to much acclaim at the Minneapolis Institute of Arts, the Mall of America, University of Minnesota, The Confucius Institute's China Day 2010 event at Northrop Auditorium, the National Conference for Silk Road Scholars at the University of Minnesota, the Organization of Chinese Americans' annual Chinese New Year Celebration, Winona State University, the Land O'Lakes Company's Celebrate Asian Pacific American Heritage Month Concert Series, The Schubert Club's concert series Cocktails with Culture, the Flint Hills International Children's Festival presented by Ordway Center for the Performing Arts, and the Chinese Minghua Language School in St. Paul.
New Student Week Global Music Ensemble and Tang Song Early Music Ensemble
Informational meeting for new students interested in registering this fall, or in future terms.
Wednesday, Sept. 7, 4:30-5:30 pm Music Studio M110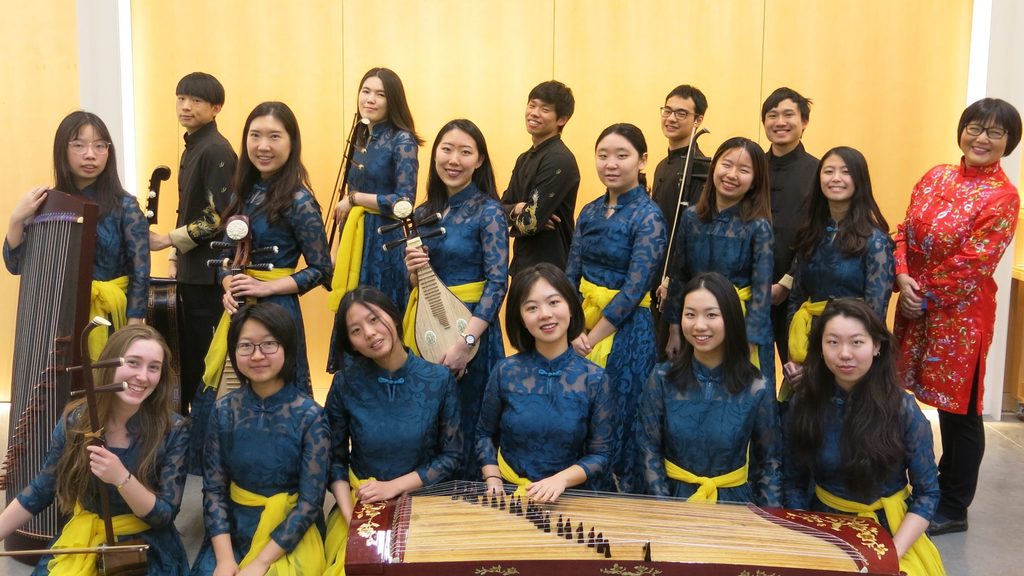 Locally the ensemble has performed at the inaugural performance for Northfield Library's Carnegie Concert Series, at St Olaf College, Northfield High School, Northfield Middle School, and at Carleton's international festival, gallery openings, and Chinese New Year celebrations. They even appeared on a broadcast of KSTP news for their performance during the Confucius Institute's opening ceremony at the University of Minnesota.