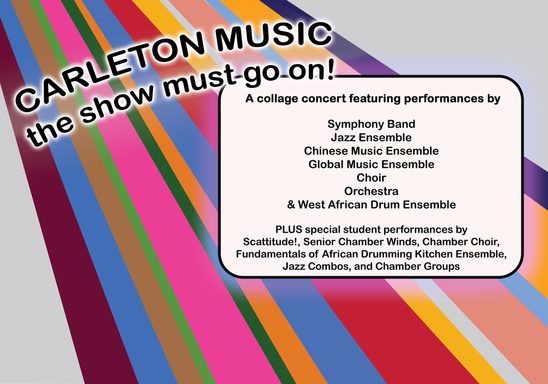 Music Dept Spring Concert
June 10, 7pm – 8pm on Carleton Live Stream!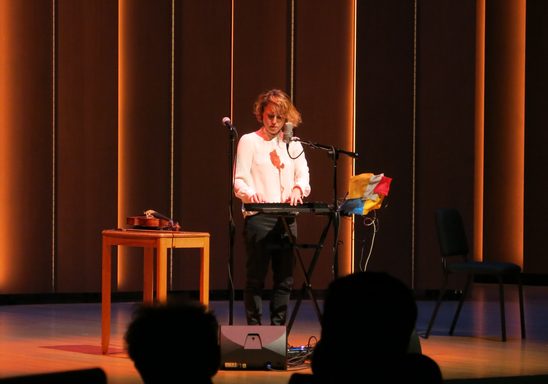 2018–19 Christopher U. Light Lecturer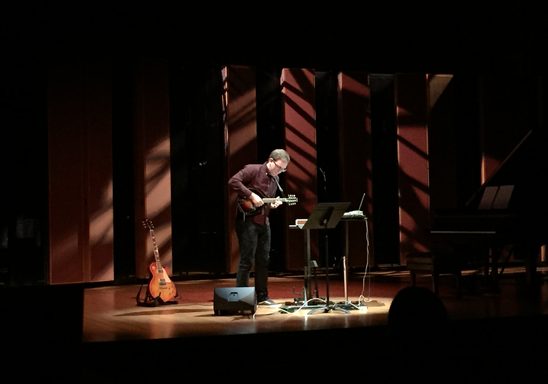 performs an original composition for mandolin, guitar, keyboard & electronics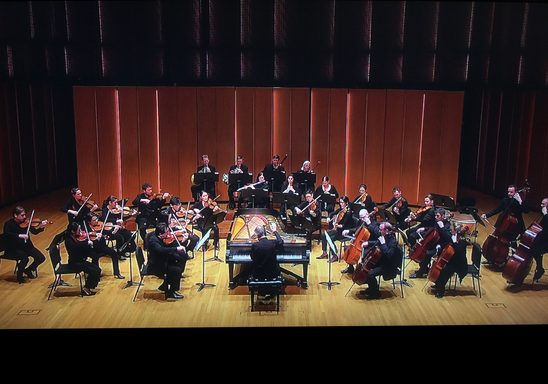 The St. Paul Chamber Orchestra
with Artistic Partner Christian Zacharias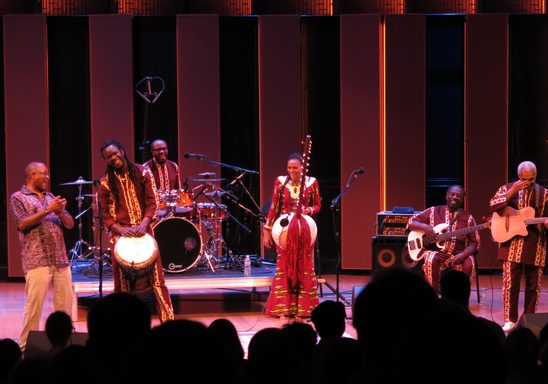 performs in Kracum Performance Hall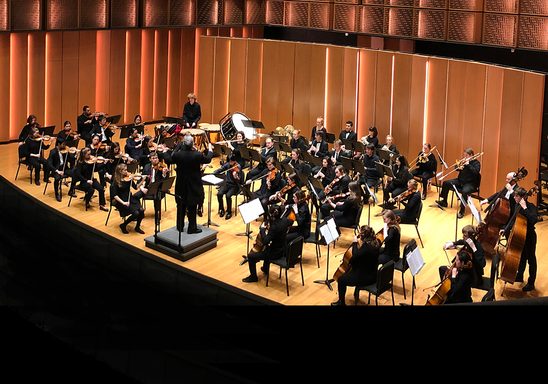 plays Schumann's Symphony No. 4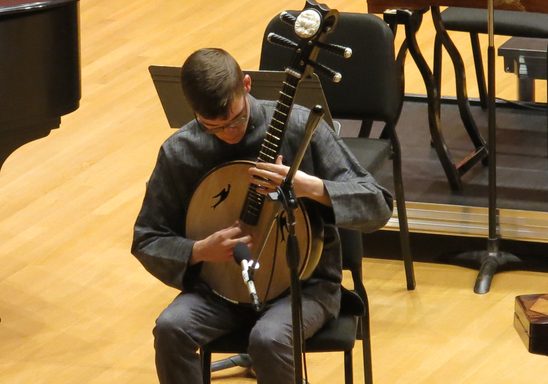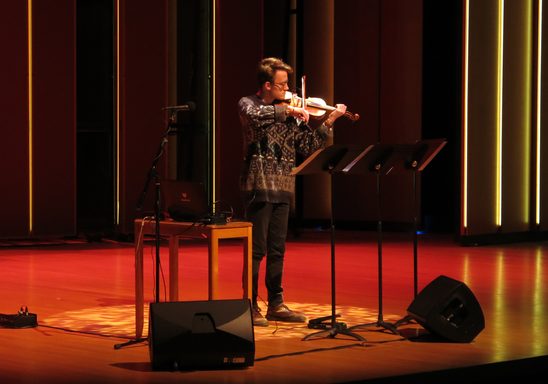 performs an original composition for violin and interactive electronics
Carleton is an exceptionally musical college, where excellent musical opportunities abound for all students, regardless of major. All Carleton students may choose from a wide variety of classroom courses embracing the study of not only western art music, its history, theory, and practices, but also rock, jazz, global pop, Motown, and blues, film music, the philosophy and psychology of music, and musics of India, Africa, the Caribbean, and China.
Over 800 Carleton students per year have also chosen to perform in Choir, Orchestra, Symphony Band, Jazz Ensemble, Chinese Music Ensemble, West African Drum Ensemble, and to study privately in an array of areas, including voice and all instruments typical of western art music ensembles, and also folk guitar, mandolin, banjo, sitar, Indian vocal music, African drums, jazz, and Chinese musical instruments.