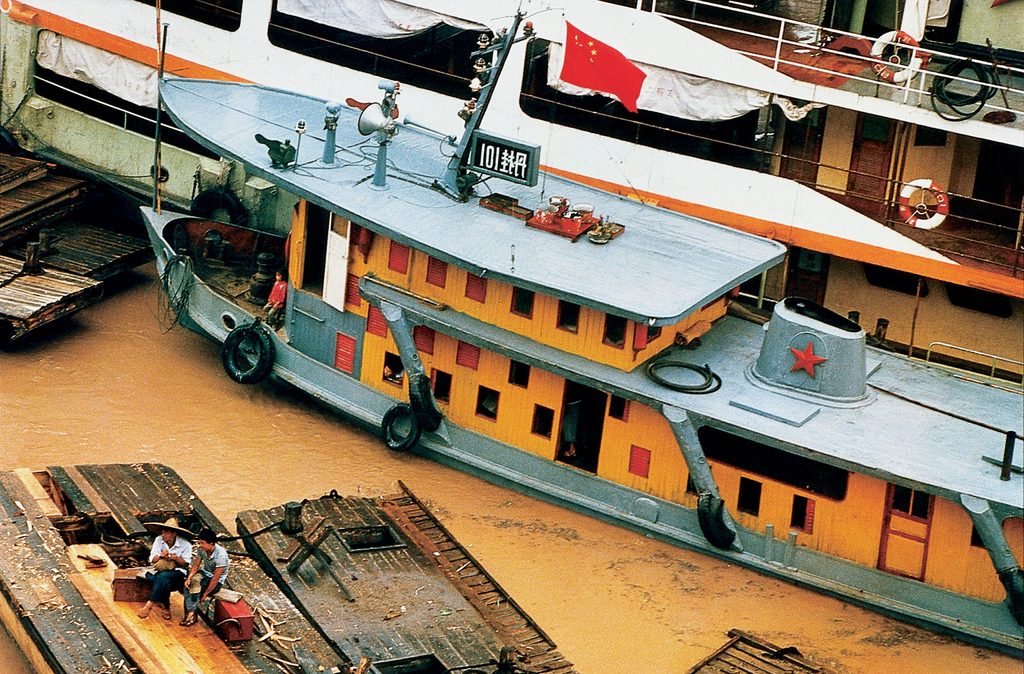 This is a luscious-colored photograph of a ferry in a very dirty river. Part of a portfolio form the early 1980s, this image employs an overhead view for a more abstracted composition.
Eliot Porter (1901–1990) is probably best known as a nature photographer — he was, along with Ansel Adams, a primary contributor to early Sierra Club calendars and coffee-table books. Porter also was a great traveler. He journeyed to the great scenic sites of America and was among the first artists to receive National Science Foundation sponsorship to visit Antarctica.
For this portfolio, Porter traveled around China as an elderly fellow — he was nearly 80 on this trip and accompanied by his son, Jonathan Porter, a professor of Chinese history at the University of New Mexico.