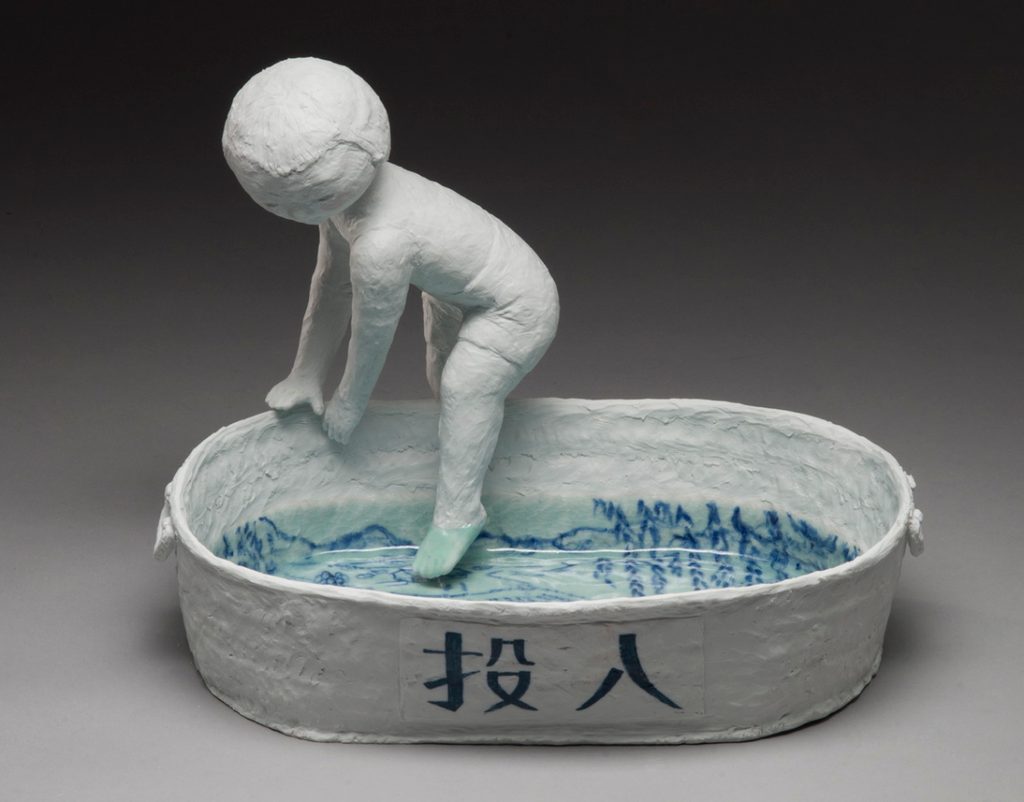 Beth Lo (b. 1949) plays with visual conventions and language to highlight the Asian-American experience. She invokes and adapts traditional Chinese forms and formats in ceramics and mixed-media works. 
In Step One, the washtub is decorated with motifs from familiar blue and white Chinese porcelain. By stepping into the tub, is this big-headed child dipping its toe into Chinese culture? Or just taking a bath after a long day at play?
Carleton art professor Kelly Connole was a student of Beth Lo at the University of Montana. The two ceramicists were featured in a joint exhibition, In Between: Works by Kelly Connole and Beth Lo, in fall 2009.