Three Decades of Radical Musical Orthography by Mark Applebaum '89
---
Composer Mark Applebaum '89 returns to Carleton College this fall as the Benedict Distinguished Visiting Professor in the Music Department. On this occasion, the Perlman Teaching Museum presents a solo exhibition encompassing examples from 30 years of his radical music notation. The display also includes his series of sound-sculptures, hand-built instruments designed for their bizarre sounds and arresting looks.
The centerpiece of the exhibition is Applebaum's 72-foot wide, elaborately hand-drawn score, The Metaphysics of Notation (2008). The score runs the length of one gallery with no instruction for its performance. Instead, the work invites free interpretation by imaginative instrumentalists and singers, as well as dancers, visual artists, poets and practitioners of other art forms. A lively series of events by Minnesota-based artists will be presented throughout the term.
September 24 – November 19, 2021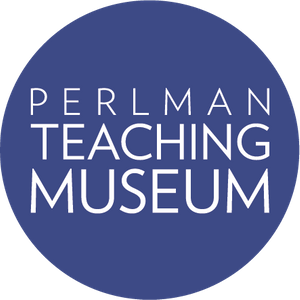 ---
Events
Thursday, September 30th, 8 – 9:30 pm
Applebaum Recital Hall
Common Time Museum Performances
Tuesdays, 12 – 1 pm
October 5: Patti Cudd (percussion) and Pat O'Keefe (woodwinds)
October 19: Zacc Harris (guitar)
November 2: Joe Weismann '90 (contrabass and keyboard) and Jason Weismann (saxophone) 
Friday, October 22, 6:30 – 8 pm
An evening of interdisciplinary performance, inviting artists to interpret Applebaum's experimental scores through dance, instrumental music, choral music, drawing, and poetry. Book your free place!