Sep
29
Opening Reception for Fall Museum Exhibitions
Thu, September 29, 2022 • 5:30pm - 8:30pm (3h) • Perlman Teaching Museum, Weitz Cinema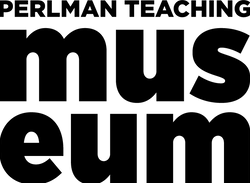 All are invited to an opening reception for the fall term Perlman Teaching Museum exhibits, Curious Objects: Learning and Teaching with the Carleton Art Collection and Julie Buffalohead.
Join us from 6:00-7:00 pm in the Weitz Cinema for a talk between exhibiting artist Julie Buffalohead and Gwen Westerman, outgoing Poet Laureate of Minnesota, educator, artist and writer.
Julie Buffalohead (Ponca Tribe of Oklahoma) is a mixed-media artist who creates visual narratives told by animal characters that have personhood, agency, and individuality. Buffalohead's recent solo exhibitions include Storytelling: Julie Buffalohead at the Minneapolis Institute of Art (2019–2020), and Eyes On: Julie Buffalohead at the Denver Art Museum (2018–2019). She is the recipient of the Guggenheim Fine Arts Fellowship (2019), the Lillian Orlowsky and William Freed Grant (2019), and an Artist Initiative Grant through the Minnesota State Arts Board (2018). Her work is in the collections of the Detroit Institute of Arts, the Field Museum, the Smithsonian's National Museum of the American Indian, and the Walker Art Center, among others. Buffalohead holds an MFA from Cornell University, Ithaca New York and a BFA from Minneapolis College of Art and Design, Minneapolis, Minnesota.
Dr. Gwen Nell Westerman is a poet, artist and scholar. In 2022, she received an Academy of American Poets Laureate Fellowship and is the first indigenous Poet Laureate of Minnesota. Westerman is the author of Follow the Blackbirds (Michigan State University Press, 2013), a poetry collection written in Dakota and English, and co-author of Mni Sota Makoce: The Land of the Dakota (Minnesota Historical Society Press, 2012), which won a 2013 Minnesota Book Award and a 2014 Hognander Minnesota History Award. A Distinguished Faculty Scholar at Minnesota State University, Mankato, she is the recipient of the Douglas R. Moore Faculty Research Award and is a Professor in the English Department. She has received three Artist Initiative Grants from the Minnesota State Arts Board. Westerman holds a BA and MA in English from Oklahoma State University, and a PhD in English from the University of Kansas. She is enrolled with the Sisseton Wahpeton Dakota Oyate, her father's people, and a citizen of the Cherokee Nation (Flint District), her mother's people.