Sample the variety of printmaking media
Carleton has been actively collecting European and American prints since the 1960's. The collection, extending from the sixteenth century to the present, features works by Rembrandt Van Rijn, William Hogarth, Charles-Francois Daubigny, Kathe Kollwitz, Rockwell Kent, Jackson Pollock and many others.
The "Print Rental Program," initiated in the 1960s and supported by the Ford Foundation, brought real art into dorm rooms and raised funds to grow the collection. Although the college discontinued this program in the 1980s, print holdings continue to grow through purchase, artist exchange, gifts and bequests.
Renowned art historian and alumna Marilyn Stokstad '50 has regularly donated prints, including a colorful lithograph by Faith Ringgold. We are proud to serve as a repository for works by printmaker and Professor Fred Hagstrom, by former faculty member Dean Warnholtz (1917-1993), and by alumni artists.
Students have the unique opportunity to curate from the print collection; past exhibitions co-organized by small groups of students include New Art, New Ideas: Students Curate the Collection; Whistler Circles: an Etching Revival Tour of Europe; and Artists' Books: Radical Messages, Revolutionary Means. Prints invite active exploration of our artistic heritage and culture.
Description and image selection by Hannah Rothblatt '15
Cameron2008.022.jpg
#3 of 5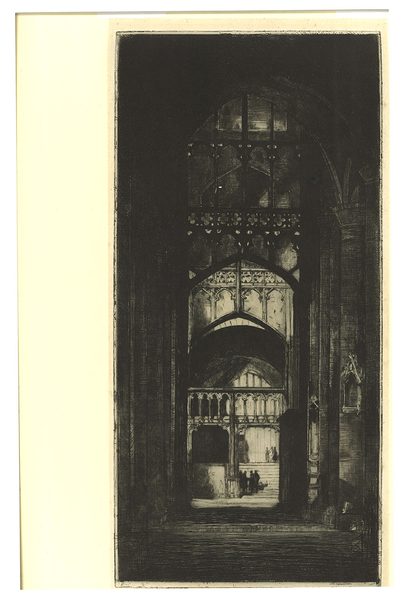 David Young Cameron, Scottish
Craigmillar Castle, Gloucester, 1931
Etching and drypoint on paper
Purchased with funds from Gayle McJunkin, on recommendation of Tom Kracauer '08, student in Whistler Circles curatorial seminar
2008.022