Get your hands on functional art through handmade objects
Ranging from wood to metal to ceramics and glass, these artifacts unite the beautiful and the practical. From ancient glass to contemporary ceramics, objects connect today's viewers to daily life through the ages and around the globe.
Through pottery, we encounter utilitarian objects specially made for eating, drinking, storage, and other everyday functions.
Drawing from China, Korea, Syria, and the ancient worlds of Greece and Egypt, our collection includes dishware, unguent bottles, vases, and even furniture.
Functional formats, including open-mouthed bowls and closed vessels, inspire contemporary artists whose work may be more aesthetic than useful.
Maori ceramicist Manos Nathan, who opens his home in North Auckland to Carleton's Studio Art in the South Pacific program participants, presented his Vessel as a gift to the college.
Description and image selection by Gabrielle Peterson '13
Syria, double unguentaria.jpg
#3 of 4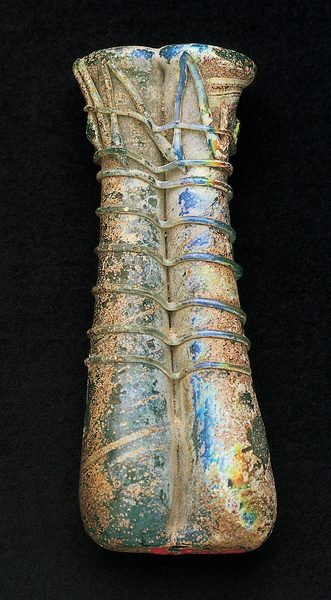 Syria
Double Unguentaria, ca. 4th c. (late Roman period)
Glass
1997.529 or 1997.530