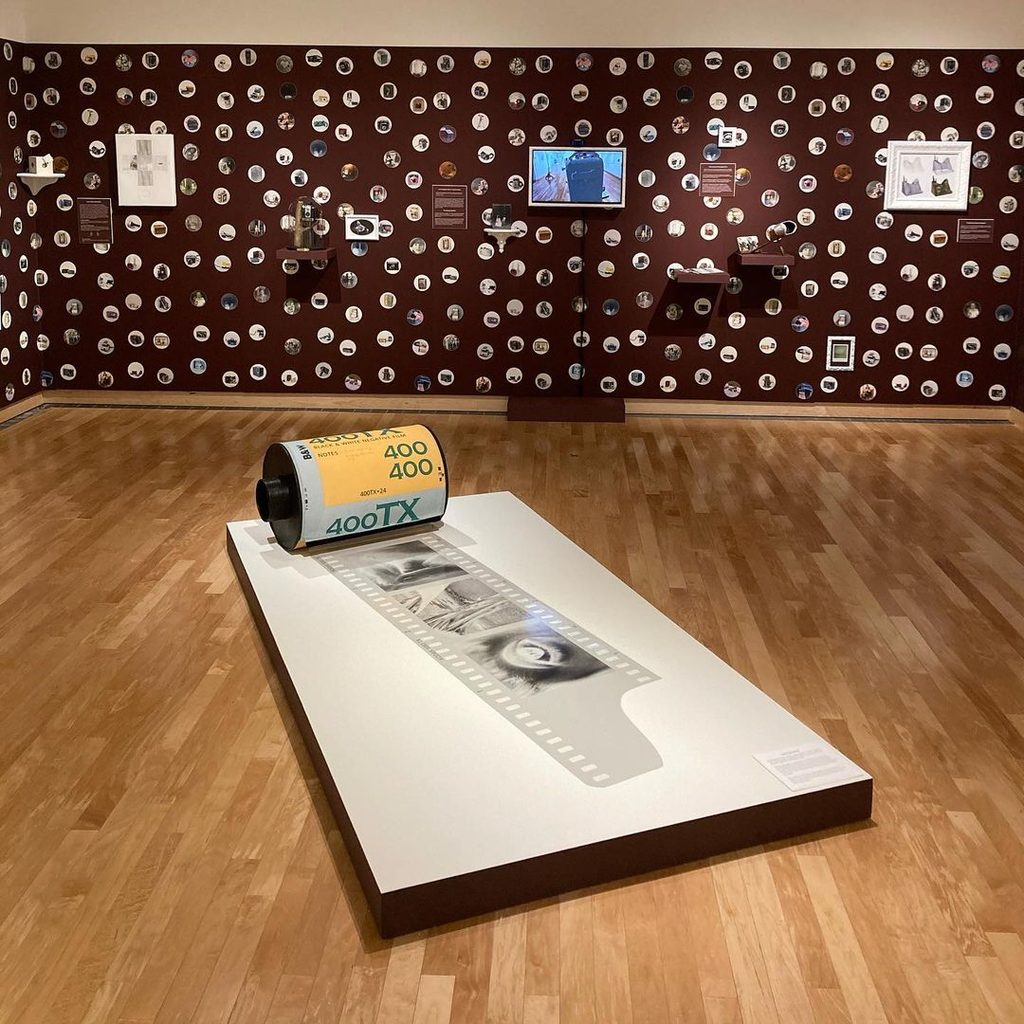 In my photographic and installation-based artistic practice, I have sought the poetic intersections of history, science, and art. Looking closely, I can find new connections, new meanings, or old meanings long hidden in familiar things. I explore themes such as our love and mimicry of nature, the imprint of technology on human relationships, and the taming of biology through language. I have found my subjects throughout the U.S., in South America, Russia, Eastern and Western Europe, the U.K., Iceland, and perhaps most profoundly in my own backyard. It has been my joy to collaborate with faculty and staff across the campus in physics, geology, history, biology, cinema and media studies, and more.
My first day of teaching at Carleton was September 11, 2001, and I was reminded then that my elaborate lesson plans were not the purpose of being an educator. Teaching is connecting. I want to listen to my students and react together to whatever must be faced, whether terrorist attacks, injustice, or pandemics, and explore the best development of their imaginations. One of the students from my very first course, went on to develop his own work only to return to the college and teach photography during the COVID-19 pandemic. I started my career here during a turbulent moment and ended it during another tumultuous time.
As an educator, I have designed new analog and digital photography classes for my students, introduced materials and techniques, and invited traditional and contemporary visiting artists. In my teaching, I emphasize the relationship between technique and the emotional impact of image making. Technology should support content and concept. Students decide how a vantage point is either opportunistic or compassionate, how manipulating depth of field (the distance between the closest and farthest objects in a photo) can alter the facts. Under the amber light of the darkroom, with magic and gratitude, they turn flat sheets of silver-coated, light-sensitive paper into images perceived in three dimensions that can be read by the heart as well as the mind. The classroom is only a starting point; I took students to Hawaii, where we swam at night with underwater cameras trained on manta rays. On other trips, we photographed Ireland in its green summer or Yellowstone in its white winter.
I would like to thank the following individuals for their talent and extraordinarily generous support with developing this exhibition. I truly could not have done this work without you: Myles Bakke, Sara Cluggish, Doug Foxgrover, Fred Hagstrom, Aaron Heidgerken-Green, Gerry Krause, Teresa Lenzen, Wendy Nordquist, Danny Saathoff, Andrew Wilson.