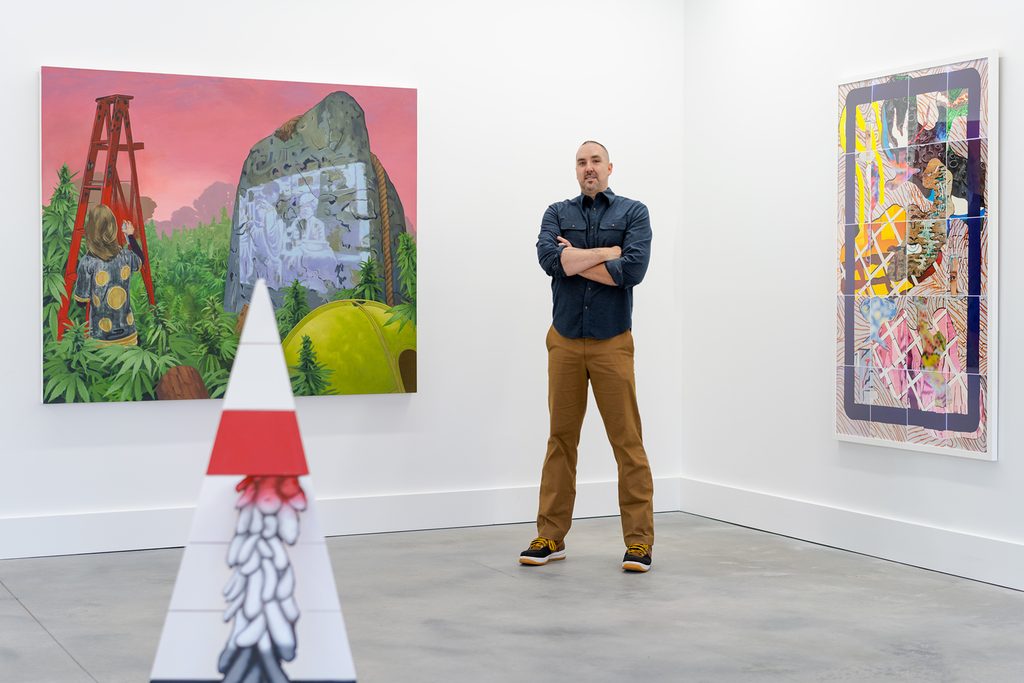 Ryan Arthurs '05
Studio Art Major
Based in Buffalo, NY
He/Him/His
"As an artist and photographer, my work focuses on themes related to masculine identity. It explores the physical, mental, and bodily spaces where men go to assert their strength and prove themselves. Previous photographic series have focused on military men, outdoorsmen, white water kayaking and other adventure sports. Traversing harsh environments, my subjects, test the limits of their courage, flirt with danger, experience adrenaline, and rely on the bonds of friendship for survival. Whereas some of my photographic work uses the natural world to explore themes of strength and toughness, my printmaking and collage work uses vintage military snapshots to investigate the bonds of friendship, playfulness and vulnerability of men in the military."
Professional Life Post-Carleton
"My work was selected for exhibition in The National: Best Contemporary Photography 2018 at the Fort Wayne Museum of Art, Indiana. Recent solo and group exhibitions also include; Carleton College, Montserrat College of Art, Beverly, Room 68, Provincetown, Aviary Gallery, Boston Center for the Arts, Emerson College, Boston Young Contemporaries, Boston University and The Maine Museum of Art Triennial, Bangor, Maine.
"I was selected by The Magenta Foundation's Flash Forward 2018 Top 100. His series Strata was selected by jurors Lucy Gallun and Melissa Catanese as receiving honorable mention in the International Prize and the Publication Prize categories for the Silver Eye Center for Photography Fellowship 18. I was shortlisted for the 2017 Oseroff Memorial Purchase Prize, CEPA Gallery, Buffalo, NY. I was invited to participate in the Chico Portfolio Review 2019 and the Center Review Santa Fe 2016. I was also nominated for the 2015 Louis Comfort Tiffany Foundation Artist Award.
"I was a printmaking artist-in-residence at Anderson Ranch Arts Center in Snowmass Village, Colorado in the fall of 2017.
"In 2020, I launched RIVALRY PROJECTS, a contemporary art project space in the Allentown neighborhood of Buffalo, New York. RIVALRY is founded on the competing motivations to have an arts space that can function as both a site of production and exhibition of emerging contemporary art. I am also a founding member of Houseboat Press, a photography book publishing company that has exhibited both nationally and internationally. My first monograph, The Height of Land, work from Labrador, Canada was published by Houseboat Press in 2013."
Favorite memory of studying with Dan Bruggeman, Fred Hagstrom, and Linda River Rossi
"I had the great honor and privilege of returning to Carleton in the fall of 2019 and winter 2020 to teach photography. I'm so thankful for the opportunity to work with the faculty of the Art and Art History department. I want to take this moment to extend my deepest appreciation to River, Fred and Dan. It means so much to me to have your support and for extending the opportunity to teach at Carleton, to exhibit my work and to share my passion and enthusiasm for photography."