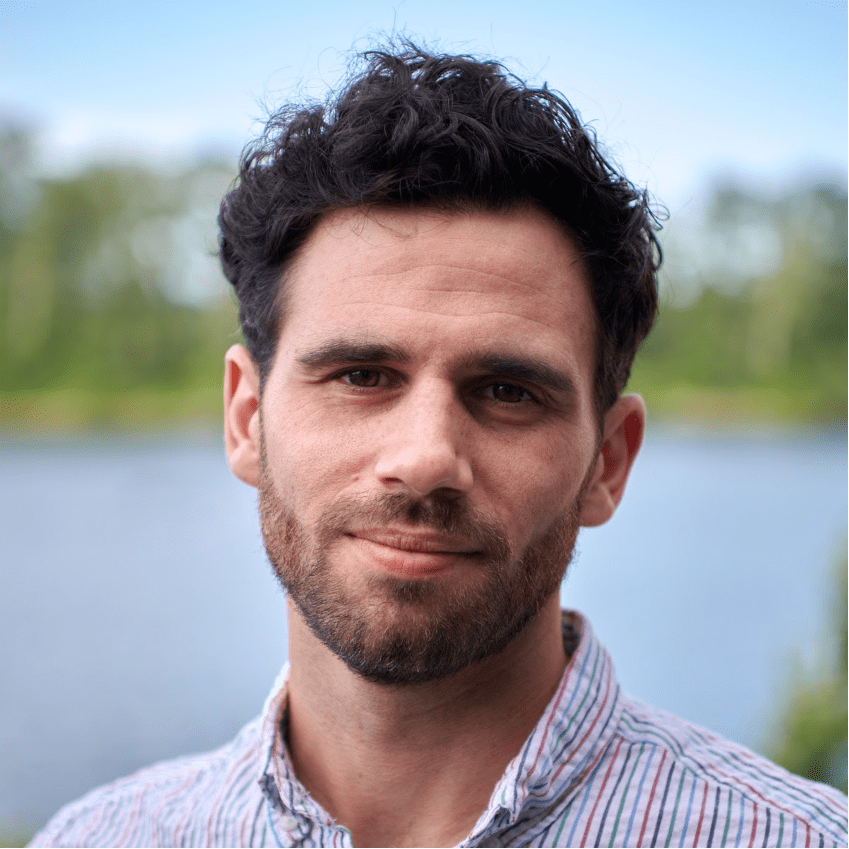 Nick Shephard '07
Studio Art and Art History Major
Based in Sacramento, CA
He/Him/His
"My work explores the construction and consumption of photographs, objects, and spaces using digital and analog processes. My studio installations of basic building materials are transformed by the camera into abstract compositions. I work fluidly, using a range of cameras and digital tools to create subtly manipulated images that call attention to the basic building blocks of contemporary society."
Professional Life Post-Carleton
2016–Present
Assistant professor of photography at California State University, Sacramento
2018–2019
Solo exhibitions at Axis Gallery, Sacramento, CA
2018
Contemporary Photography 2008–2018, juried selection, Site: Brooklyn, NY
2015
Photography Now 2015, Center for Photography at Woodstock, Woodstock, NY
2011
MFA Photography, School of Visual Arts, New York City, NY
Favorite memory of life at Carleton
"As a Studio/Art History double major, I loved spending time in Boliou, whether it was in the studio, the classroom, or studying slides. While I wasn't able to take a class with every professor, I felt like I got to know everyone so well. I couldn't help but take some of what I'd learned in class with Alison over to class with Linda, or ideas I picked up in the South Pacific into a SOAN course."
Favorite memory of studying with Dan Bruggeman, Fred Hagstrom, and Linda River Rossi
"I met Linda as a prospective student, and worked with her throughout my time at Carleton. She especially encouraged me to consider the relationships between the images I made. This attention to the lines that continue from image to image has deeply impacted my attention to installation and composition in the printed materials I create for my exhibitions.
"In the classroom, I appreciated how Fred matter-of-factly shared how to get started with any given technique, and then set us free to explore as we saw fit. I took Observational Drawing my first term at Carleton, and I was fortunate to participate in the 2005 South Pacific program, which was such a special experience. In those courses Fred emphasized close looking, spending time with whatever it was we were drawing, something I think affects the way I compose images to this day.
"I unfortunately never took a class with Dan, but appreciated his calm presence and friendly smile whenever I had the chance to talk with him.
"I also want to mention that I got to work a bunch with Jerry Krause, especially in the photo area and woodshop. Jerry's relentless positivity and ability to solve a wide range of problems taught me the value of finding a way to make things work, but primarily taking care to do things the right way whenever possible."