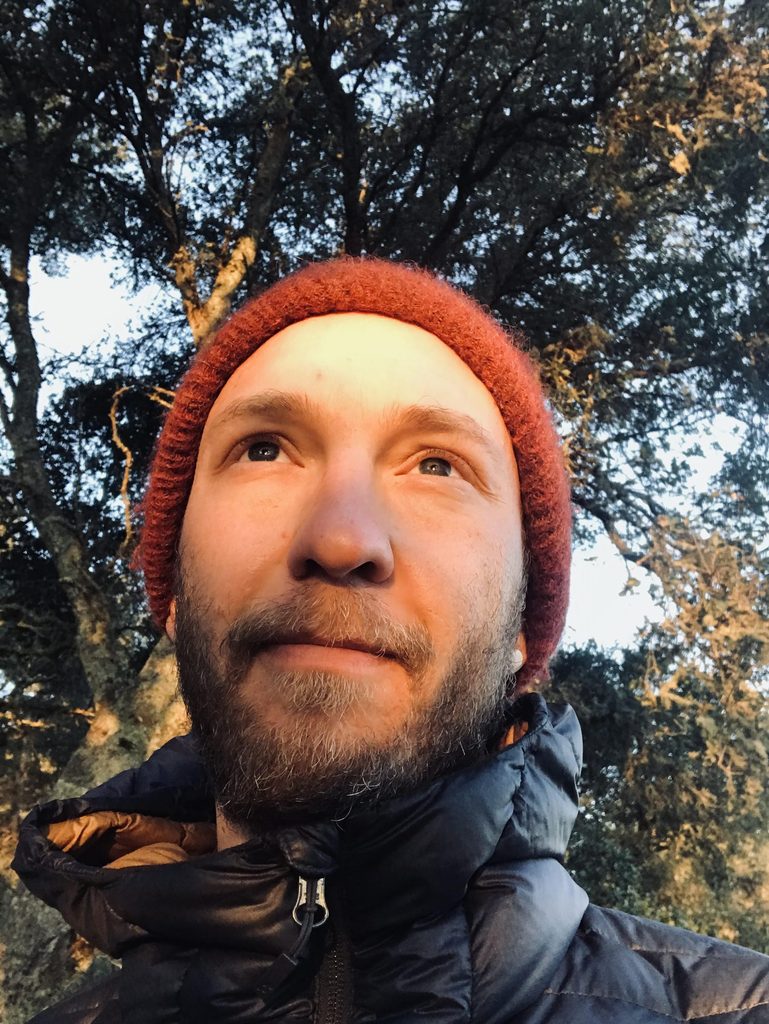 Boris Scherbakov '08
Studio Art Major
Based in Oakland / Grass Valley, CA
He/Him/His
"My artistic practice aims to disturb the centrality of surfaces, and invites the 'viewer' into an indeterminate process of active listening and creative participation in space."
Professional Life Post-Carleton
Ongoing
Comprehensive Psychedelic Guide Training Program at School of Consciousness Medicine
2019
Ecopsychology Certification from Holos Institute
Inner Wild Relational Leadership Intensive at Pathways to Resilience
2017
MFA Art from Mills College
Permaculture Design Certification from Regenerative Design Institute
2012–2013
Kala Art Institute / Artist in Residence
Favorite memory of life at Carleton
"It wasn't until arriving at Carleton that I was really able to spread my wings and to believe in myself as an artist. I remember fondly so many days and nights spent in Boliou, in the studios, on the roof, and on certain nights maybe in the fountain, working to make the most of the monumental privilege of given the space and time to begin to cultivate my aesthetic and vision. Time became irrelevant the minute I walked through those red doors. It was entering a dreamworld, an oneiric ecology populated by the teachers, companions, and materials that have gathered here in celebration of Linda, Fred, and Dan."
Favorite memory of studying with Dan Bruggeman, Fred Hagstrom, and Linda River Rossi
"Though Dan's Observation Drawing class was my first official foray into the Studio Art scene, I worked particularly closely with Linda and Fred during my time as a Carleton student.
"I remember connecting with Linda instantly as I inquired about working in the darkroom in my first week of being on campus as a Freshman. Our connection was woven with the threads of love of the photographic process, a mutual attraction to the abiding mystery at the heart of the natural world, and an interest in Russian culture. Encountering Linda's installation work in particular planted many seeds that I see as present in the work that I completed in graduate school.
"The time I spent under Fred's ample wing was incredibly transformative. I can track many of my enduring interests and inquiries back to the trip to the South Pacific, where I had my first meaningful encounter with Indigenous art, wisdom, and life ways. I recall how Fred harnessed the power of the book as an object to reframe storytelling, challenge conventional historical narratives and to lend voice to the voiceless and the forgotten. Fred taught me the relationship between illumination and the harvesting of the abject in the way that he boldly embodied the intersectionality of creativity, the human body, material culture, and social justice."
Bridge for a window
Boris Scherbakov, Bridge for a window (2016). Aluminum flashing & audio transducers.
Then a few got greedy
Boris Scherbakov, Then a few got greedy (2015). Speakers.